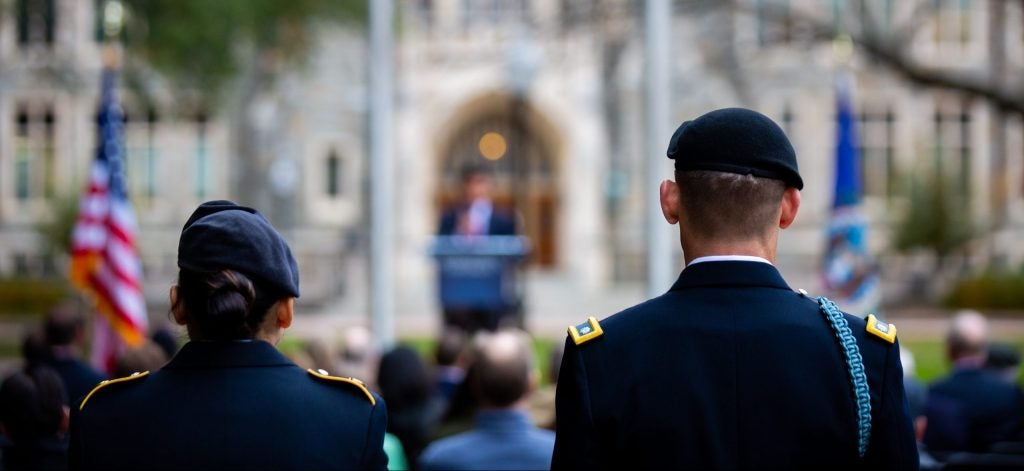 The Craig Newmark Veterans Scholarship Fund increases access to a McCourt School education for active-duty servicemen and women, veterans, and military-connected students, and deepens the impact they have in public policy.
Overview Anchor
Overview
With generous support from Craig Newmark Philanthropies, the McCourt School of Public Policy will award up to nine (9) new scholarships of $20,000 each, to veterans, active-duty, reserve, and/or military-connected students enrolled in our full-time or part-time graduate programs in academic year 2023-24:
In addition to the financial award, Newmark Scholars have the opportunity to work with Craig Newmark Philanthropies to amplify their work and participate in networking activities. Please note the scholarship award applies only toward students' tuition expenses for the 2023-2024 academic year. 
Read about the 2022-23 Newmark Scholars here.
Back to Top
Eligibility and Application Process Anchor
Eligibility and Application Process
All U.S. domestic applicants to full-time and part-time degree programs who identify as U.S. veterans, active-duty, reserve and/or military-connected are eligible for consideration by submitting a Newmark Scholar application by Monday, February 20, 2023, at 5:00 pm ET. Select applicants will be invited to interview with McCourt School faculty and staff in March 2023, with finalists notified in mid-March. 
Questions? Please contact McCourt School Associate Dean of Student Affairs Leslie Evertz.
Back to Top
About Craig Newmark Philanthropies Anchor
About Craig Newmark Philanthropies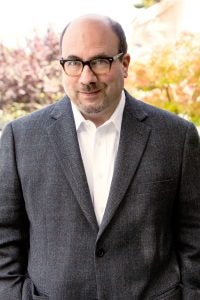 Craig Newmark Philanthropies was created by craigslist founder Craig Newmark to support and connect people and drive broad civic engagement. It works to advance grassroots organizations that are getting stuff done in areas that include trustworthy journalism & the information ecosystem, voter protection, gender diversity in technology, and veterans & military families. For more information, please visit: CraigNewmarkPhilanthropies.org.
Back to Top