Employment Outcomes
Each year the Office of Career Development surveys recent graduates about their job placements six months after graduation. See below for the outcomes from the 2021 graduating class:
Job Locations
Our changemakers are impacting policy across the globe. The majority of 2021 graduates remained in the United States but others found job placements in South Korea, China, Mexico, South Africa, Japan, India and France.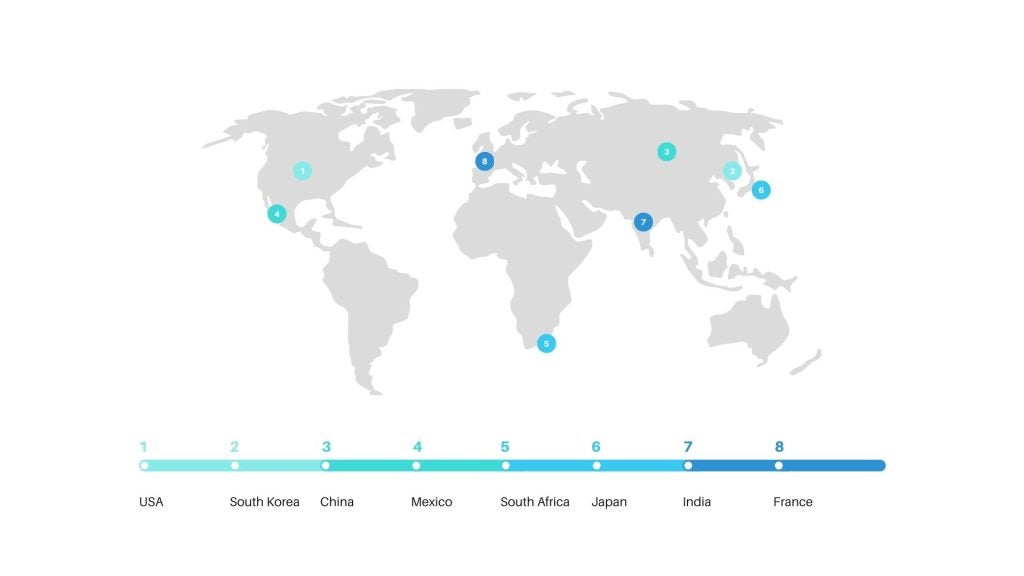 Job Titles
Our 2021 graduates held an immense variety of positions after graduation – ranging from data scientist and program analyst to vice president. Below are the top 5 most common position titles of our 2021 graduating class:
Click here to view program specific employment outcomes.
Historical Data Anchor
Historical Data
The following is combined historical data for the MPP & MIDP programs: number of graduates, by class, which responded that they were employed or seeking further education six months following graduation:
Class of 2021: 90%
Class of 2020: 84%
Class of 2019: 97%
Class of 2017: 94%
Class of 2016: 92%
Class of 2015: 91%
Class of 2014: 86%
Class of 2013: 88%
Back to Top