McCourt School Advisory Board
The McCourt School of Public Policy advisory board supports the school's mission of building an inclusive community of rigorously trained, ethically grounded future leaders by providing support, raising the visibility of our school, and offering expertise on strategic priorities.
---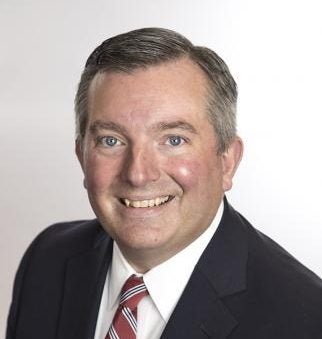 Neil Bradley (C'98), EVP & Chief Policy Officer, US Chamber of Commerce
As Executive Vice President, Chief Policy Officer and Head of Strategic Advocacy at the U.S. Chamber of Commerce, Neil Bradley is responsible for the organization's overall advocacy efforts. In addition to managing policy development for the Chamber, Bradley oversees its government affairs activities, political program, and relations with other business organizations.
At the U.S. Chamber, Bradley has led the national discussion on hundreds of high-profile policy issues, influencing legislation at the federal, state, and local levels. He regularly appears on broadcast and cable news networks to present the business community's priorities.
Prior to joining the Chamber, Bradley spent nearly 20 years working in the House of Representatives, including 11 years working for the House Republican leadership. He served as deputy chief of staff for then-Majority Leader Kevin McCarthy (CA) where he developed the legislative agenda for House Republicans, oversaw policy formulation in the leader's office, and coordinated committee activity in the House. Bradley held the same position for Eric Cantor (VA) during his tenure as majority leader. Before that, he was policy director for House Republican Whip Roy Blunt (MO).
After leaving Capitol Hill, Bradley founded Chartwell Policy Solutions, LLC, a research, analysis, and advisory firm focused on public policy issues. While working on Capitol Hill, Bradley was regularly named to Roll Call's list of 50 top congressional staffers. The Hill recognized Bradley on its list of top lobbyists, and the Washingtonian magazine listed him as one of the Most Influential People in Washington.
Bradley, a graduate of Georgetown University, resides in Chevy Chase, Maryland, with his wife, Kiki, and their son, Peter. He is a native of Sapulpa, Oklahoma.
---
Tami Buckner, Partner, Michael Best Strategies
As a Partner with Michael Best Strategies (Strategies), Tami assists businesses and organizations with government relations and federal policy matters. She has significant expertise in the areas of agriculture, food, nutrition, energy, and the environment. Tami leverages her 25 years of experience and the network she has developed to offer clients critical insights and actionable advice to help them deliver value for their shareholders and society.
Tami has spent more than two decades advising Fortune 500 companies, developing deep policy expertise on a range of issues. She joined Michael Best Strategies from Waste Management, where she led the federal legislative and political function in Washington, D.C. Previously, Tami held corporate leadership positions in government and public affairs at Kraft Foods, Coca-Cola, and DuPont Company.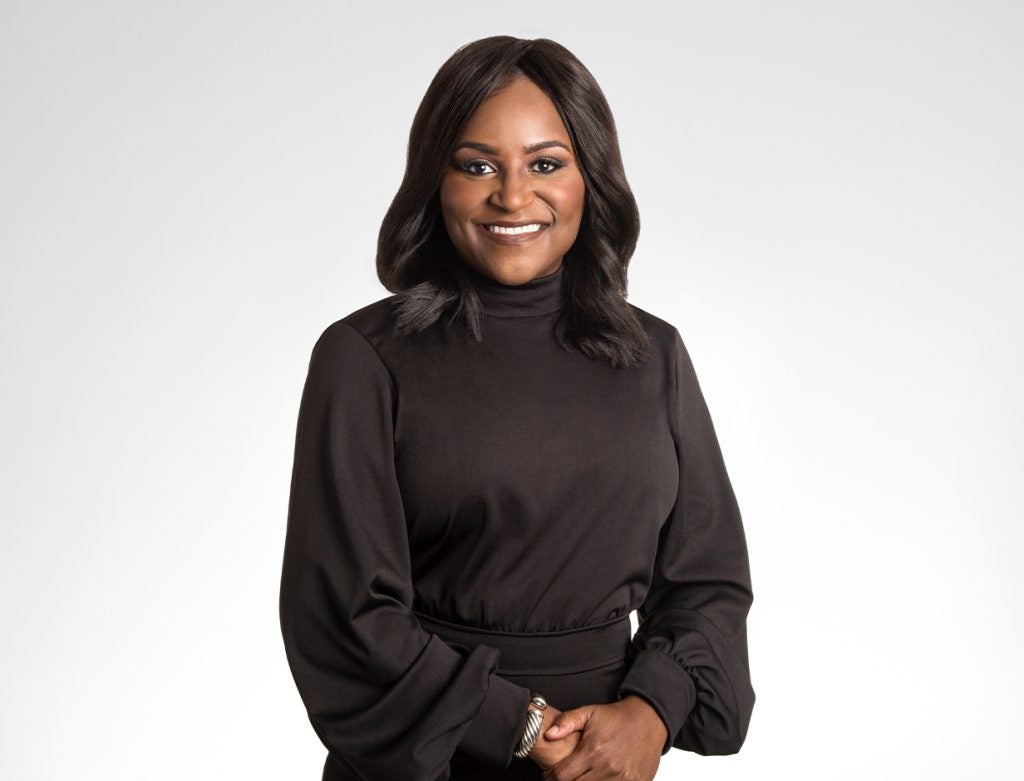 ---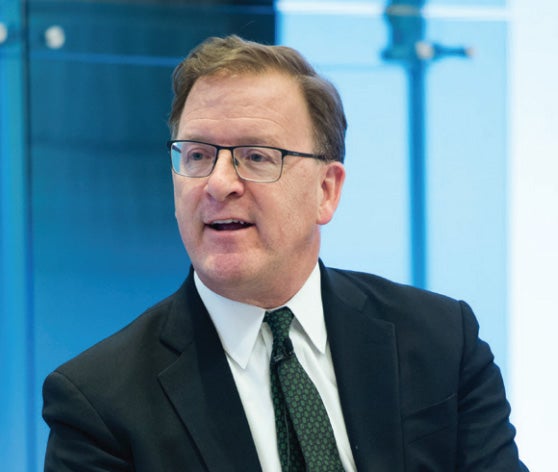 Robert Doar, President and Morgridge Scholar, American Enterprise Institute
Robert Doar is the president and Morgridge Scholar at the American Enterprise Institute.
Mr. Doar joined AEI in 2014 to create a new body of work on poverty studies, after serving for more than 20 years in leadership positions in the social service programs of New York State and New York City under Gov. George Pataki and Mayor Michael Bloomberg. AEI's poverty studies program and the scholars in it have since become leading voices in the national discussion on the importance of work, family, and personal responsibility in human flourishing.
While at AEI, Mr. Doar has served also as a co-chair of the National Commission on Hunger and as a lead member of the AEI-Brookings Working Group on Poverty and Opportunity. He was editor of "A Safety Net That Works: Improving Federal Programs for Low-Income Americans" (AEI Press, 2017) and a contributing author to "This Way Up: New Thinking About Poverty and Economic Mobility" (2018); "Work, Skills, Community: Restoring Opportunity for the Working Class" (2018); and "Opportunity, Responsibility, and Security: A Consensus Plan for Reducing Poverty and Restoring the American Dream" (2015).
In January 2019, Mr. Doar was selected by AEI's Board of Trustees to be the Institute's 12th president, succeeding Arthur Brooks on July 1, 2019. Mr. Doar leads one of the nation's oldest and most respected public policy think tanks, which is dedicated to bolstering free enterprise and innovation, strengthening our communities, defending our nation's founding values, and revitalizing the foundations of American defense.
---
David Fogel (F'93, L'97, MBA'97), Chief Executive Officer, NCCS (Coinmint)
David Fogel is the CEO of NCCS, the operating subsidiary of Coinmint, LLC, a leading crypto mining company, and a successful entrepreneur in the financial technology sector. He co-founded SmartPortfolio.com, Inc., which became a leading email financial newsletter business, and previously served as co-founder and president of IndexIQ, an innovative indexing business and exchange-traded fund issuer.
Fogel is an active venture investor, advisor and business executive, and a former corporate attorney with long-term experience and interest in public service, including appointments at the Export-Import Bank of the United States and the State Department. He is a non-resident senior fellow in the Forward Defense practice of the Atlantic Council's Scowcroft Center for Strategy and Security. Fogel is a graduate of the Walsh School of Foreign Service, the Georgetown Law Center and the McDonough School of Business at Georgetown University.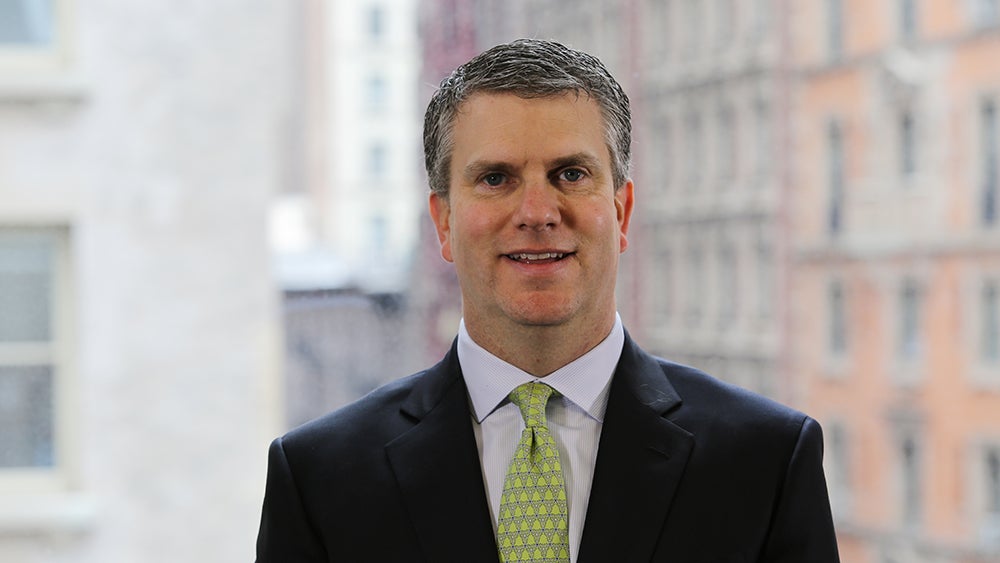 ---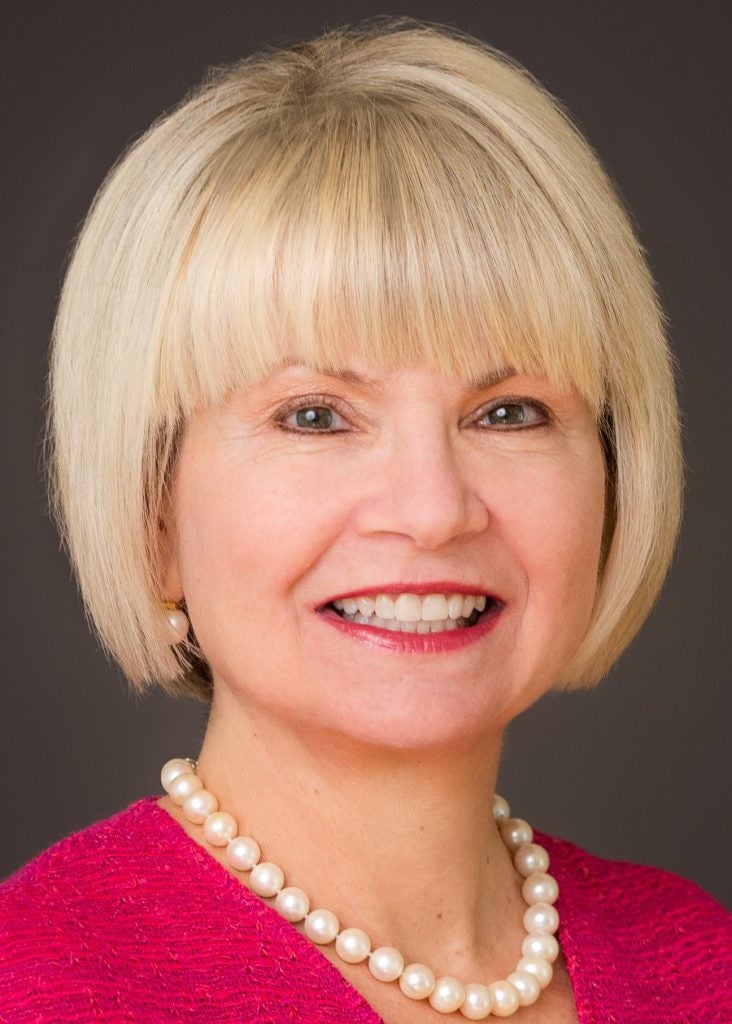 Maria Ghazal (MPP'90), Senior Vice President & Counsel, Business Roundtable
Maria Ghazal is Senior Vice President & Counsel for Business Roundtable, a Washington, DC-based association of chief executive officers of America's leading companies working to promote a thriving U.S. economy and expanded opportunity for all Americans through sound public policy.
At Business Roundtable, Maria directs strategic initiatives across the organization and oversees policy development and advocacy for the CEO Committee that sets policy on corporate governance issues. Most recently, the Corporate Governance Committee led the Roundtable's work on redefining the Purpose of a Corporation to serve the long-term interests of all stakeholders, sparking a worldwide dialogue on the role of corporations in society.
Prior to joining Business Roundtable in 2005, Maria was Director of Health Policy at the American Benefits Council, served as Director of Government Relations at Verizon and worked as a Legislative Assistant at the Metropolitan Life Insurance Company. Her career began as an Aide to then-Senator Daniel Patrick Moynihan (D-NY). During her tenure on Capitol Hill she earned a Master's Degree in Public Policy at Georgetown University.
In addition to her MPP, Maria earned a law degree from American University, and she is a graduate of Bates College. She is a member of the Massachusetts and District of Columbia Bar Associations and is a member of the Inova Fair Oaks Hospital Quality Board in Northern Virginia.
---
Scott Gottlieb, Special Partner, NEA; Resident Fellow, AEI; and Former Commissioner, FDA
Scott Gottlieb is a physician and served as the 23rd Commissioner of the U.S. Food and Drug Administration. Dr. Gottlieb's work focuses on advancing public health through developing and implementing innovative approaches to improving medical outcomes, reshaping healthcare delivery, and expanding consumer choice and safety. He serves on the boards of Pfizer Inc. and Illumina, Inc., is a resident fellow at the American Enterprise Institute and a partner at the venture capital firm New Enterprise Associates.
Previously, Dr. Gottlieb served as the FDA's Deputy Commissioner for Medical and Scientific Affairs and before that, as a Senior Adviser to the Administrator of the Centers for Medicare and Medicaid Services, where he helped advance policies to improve healthcare quality and promote the effective use of new medical technologies. Dr. Gottlieb is widely published in leading medical journals and periodicals, including The Wall Street Journal, The New York Times, and The Washington Post. He has held editorial positions on the British Medical Journal and the Journal of the American Medical Association and is a regular contributor to CNBC. Fortune Magazine recognized him as one of the "World's 50 Greatest Leaders" in 2018 and again in 2019.
In 2018, 2019 and then again in 2020 Modern Healthcare named Dr. Gottlieb the "Most Influential Physician Executive and Leaders" in its annual survey of 50 physician executives, and Time magazine named him one of its "50 People Transforming Healthcare in 2018." Dr. Gottlieb is also the author of "Uncontrolled Spread: Why COVID-19 Crushed Us and How We Can Defeat the Next Pandemic". Dr. Gottlieb was a practicing hospitalist and he is an elected member of the National Academy of Medicine. He lives in Westport, Connecticut with his wife and three daughters.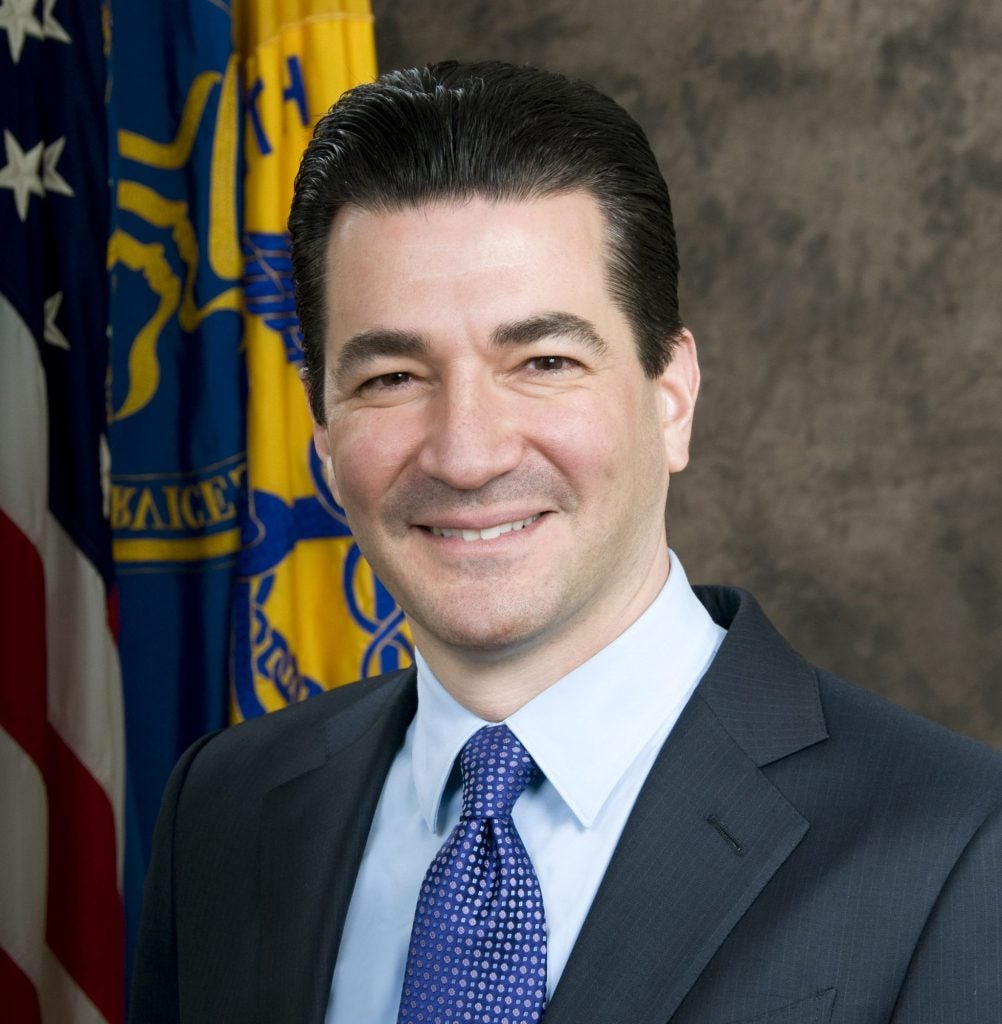 ---
Chanelle Hardy, Head of Civil Rights, Google
Chanelle Hardy is a social justice, tech policy and civil rights expert, working to ensure that corporate and public policies benefit BIPOC and vulnerable communities. As Head of Civil Rights for Google, she leads the company's civil rights program and engagement with multicultural and civil rights organizations.
Over the past five years at Google, she has led signature initiatives including Google's $1m donation, 3-D installation built by Google Engineers and celebration of Founding Director Lonnie Bunch of the National Museum of African American History and Culture; a $1m donation and initiative in support of the Morehouse School of Medicine for COVID response and pandemic preparedness; and launching and leading Google's Next Gen Policy Leaders Program, a learning community for multicultural leaders in tech policy.
Prior to joining Google, Chanelle served as a Chief of Staff on Capitol Hill, SVP of Policy for the National Urban League, and Chief of Staff to the first woman Chair of the Federal Communications Commission. She is a former 5th grade DC Public Schools Teach for America teacher and Consumers Union Policy Fellow, and she serves on the board of the Joint Center for Political and Economic Studies.
---
Dan Helfrich (F'98, MBA'99), Chairman & CEO, Deloitte Consulting LLC
Dan Helfrich is chairman and chief executive officer of Deloitte Consulting LLP. As CEO, he leads a team of more than 50,000 professionals who help clients solve their most complex problems. Whether it is identifying new market opportunities or talent models, implementing a new cloud-based application or maximizing an existing one, Dan is focused on helping the team deliver measurable, lasting results for clients. Dan is also a member of the US Executive Committee and the US Management Committee of Deloitte.
In his more than 20 years with Deloitte, Dan has led large customer-centric transformations for both public and private sector clients. Previously, Dan led the 16,000-person Government & Public Services practice. He also served as Deloitte Consulting's strategy & transformation leader and led the Civilian Government sector.
On podcasts and through other media, Dan regularly shares his perspectives on leadership and building a purpose-driven and inclusive culture and challenging traditional business orthodoxies. Dan holds a Bachelor of Science and a Master of Business Administration from Georgetown University. He is also the voice of the 2019 NCAA Champion Georgetown University Men's Soccer team. Dan lives near Washington, D.C. with his wife, Kristie, and their four children.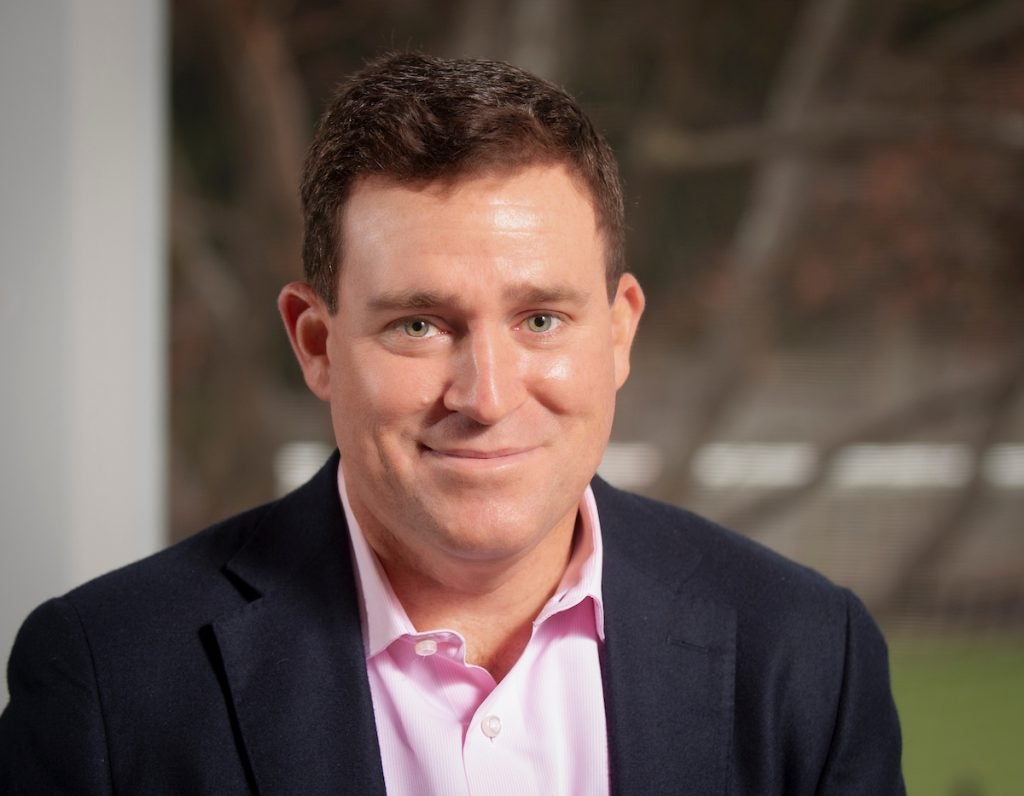 ---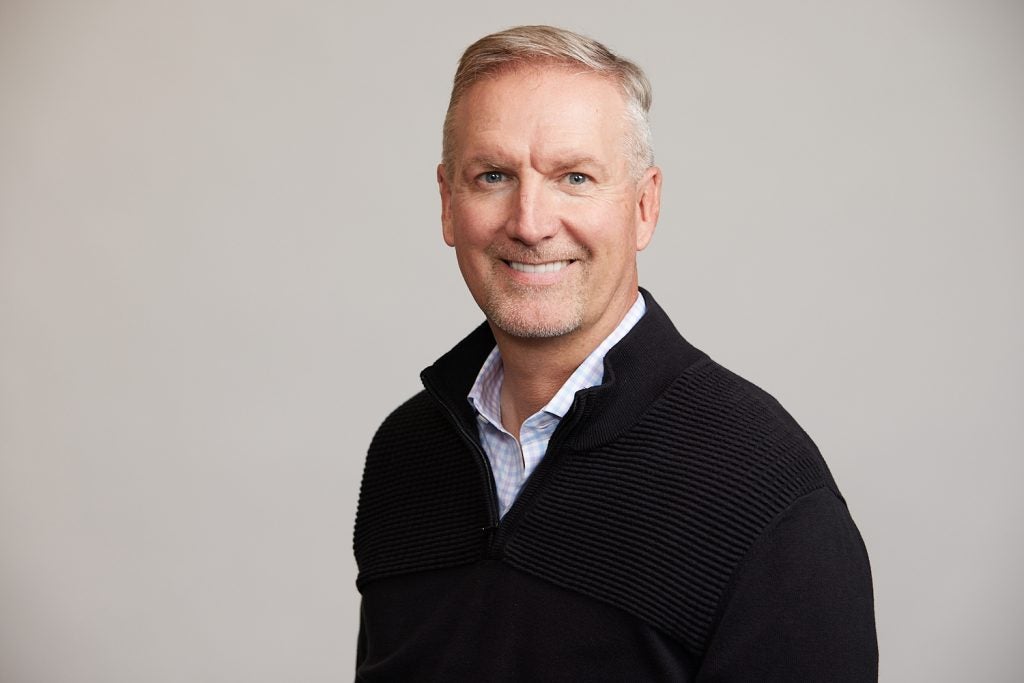 Jim Hock (MPP'96), Senior Vice President, External Affairs, PSP Partners
Jim Hock is the senior vice president of external affairs at PSP Partners, a global private investment firm, where he works on business development, marketing and public affairs. Prior to joining PSP Partners, Hock served in the Obama Administration as chief of staff to Secretary Penny Pritzker at the U.S. Department of Commerce. He also served as senior advisor and director of public affairs at the Department. In these roles, Hock was instrumental in the management of the agency, creating and framing the Department's "Open for Business Agenda" and serving as the Department's key liaison to the White House and other federal agencies and stakeholders.
Prior to that, Hock founded 463 Communications (now called VRGE), a communications agency for technology and clean energy firms. Before launching 463, Hock served as spokesman and advisor to U.S. Senator Dianne Feinstein (D-CA). Hock serves as an advisory board member of the District of Columbia's Mobility Innovation District and the McCourt School at Georgetown University. Hock is a graduate of Fordham University and the McCourt School of Public Policy at Georgetown University.
---
Michele Jawando, Senior Vice President of Programs, Omidyar Network
Omidyar Network is a social change venture that works to bring about structural changes that will fundamentally shift the systems that govern our lives. As Omidyar Network's first Senior Vice President of Programs, Jawando oversees the global mission of the program teams of its three Impact Themes: Responsible Technology, Reimagining Capitalism, and Pluralism as Omidyar Network attempts to tackle the biggest, most intractable challenges facing the planet in the decades ahead.
Before joining Omidyar Network, Michele Jawando was the Head of US Strategic Engagement and Public Policy Partnerships at Google. As an executive leader and senior member of their Public Policy team, she was responsible for developing strategic relationships and partnerships with elected officials, think tanks, nonprofits, and thought leaders across the US. In that role, she helped to direct over $80 million of resources on issues related to elections, cybersecurity, gender equity, disability rights, and more.
Prior to Google, Michele Jawando served as Vice President at the Center for American Progress, a think tank dedicated to improving the lives of Americans through progressive ideas and action. Building on the achievements of progressive pioneers such as Teddy Roosevelt and Martin Luther King, her work at CAP addressed 21st century challenges such as national security, climate, race and gender equity, economic growth and opportunity, civic participation, and health care.
Michele Jawando has also served as General Counsel and Senior Advisor to United States Senator Kirsten Gillibrand (D-NY) and Foreign Relations Chair, Congressman Gregory Meeks, where she spearheaded bipartisan legislative achievements on behalf of each of the members, including passage of the James Zadroga 9/11 Health and Compensation Act, the Don't Ask, Don't Tell Repeal Act ( DADT), and the confirmations of Supreme Court Justices Sonia Sotomayor and Elena Kagan among others.
A regular commentator for international and US tv, print and radio, Jawando is an author, serial entrepreneur and afro-tech futurist who believes across our differences we can create and build the future we desire. Attorney Jawando, received her J.D. from the University of North Carolina School of Law and her B.A. from Hampton University. She is the wife of Honorable William Jawando, Esq. of Maryland and the mother of four young children.
---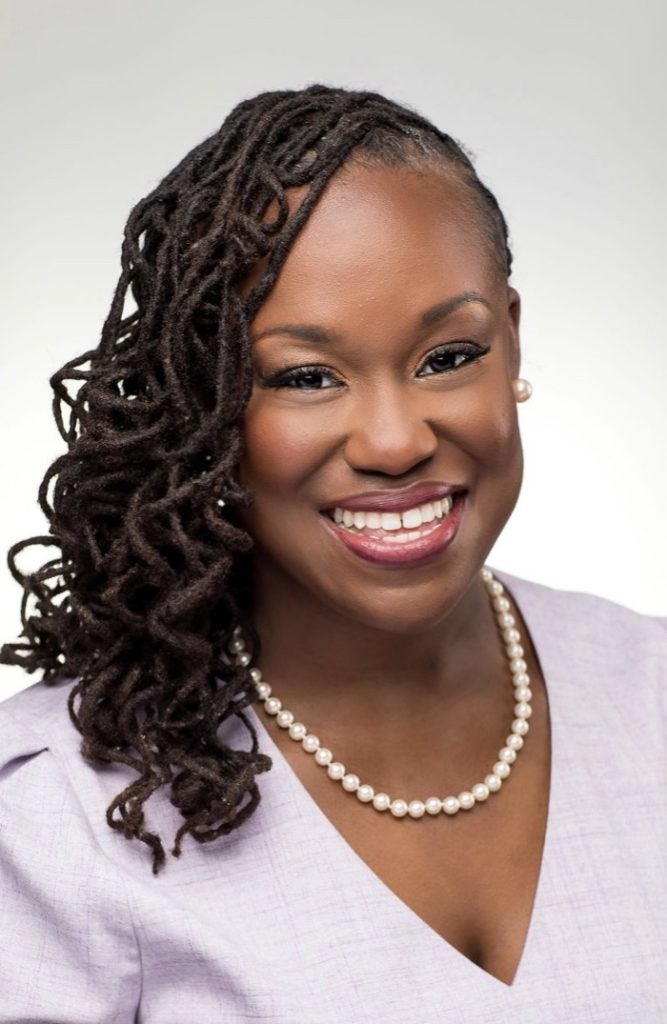 Regina Johnson (MPM'20), Senior Manager, Microsoft
Regina is currently a Senior Manager at Microsoft and was the former Strategy Lead for Microsoft's Black and African American Partner Growth Initiative. The Initiative focuses on increasing representation within the Microsoft Partner Network and tech business enablement. The Microsoft Partner Network is a hub of people, resources, and offerings brought together to give businesses that become "partners" everything they need to build and deliver successful solutions for their customers.
Regina believes that providing access to information and resources is critical and has carried this mission throughout various roles in project management, Human Resources, federal contracting, local government, and business development. She recently collaborated with community and government stakeholders as they sought to create equitable economic development solutions and expand access to capital for minority-owned businesses. She has a Master of Policy Management from Georgetown University and a passion for collaborating to create systemic change.
---
Joe Lockhart (C'80), Managing Director, Rational 360
Lockhart is perhaps best known for his service as White House Press Secretary under President Bill Clinton from 1998 to 2000, during which time he managed daily press briefings, provided senior counsel to the President, and managed communications through the President's impeachment proceedings. Long-time White House correspondent Helen Thomas called him "a straight shooter," and "one of the best it's been my honor to work with;" Susan Page at USA Today found Lockhart "direct, well-informed and trusted;" and former CBS White House correspondent Peter Maer said "if Joe Lockhart knows anything, it's how to control a narrative."
Lockhart developed his knack for steering the conversation during his early career as an award-winning journalist, political strategist and public-relations consultant. Lockhart held posts as Assignment Editor at ABC News, Deputy Assignment Manager for CNN, and foreign producer reporting on the Gulf War for Skye News. He served as a press secretary for the presidential campaigns of Walter Mondale and Michael Dukakis, an aide to Senator Paul Simon, a senior advisor to the John Kerry campaign, and an Executive Vice President at Bozell Sawyer Miller, where he advised a range of high-profile corporations and institutions on media relations and political strategy.
In 2011 Lockhart was named Vice President of Global Communications at Facebook, just as the rapidly-expanding enterprise was preparing to go public. Lockhart helped the company mitigate initial public backlash to its IPO, take ownership of its story, and refortify its brand.
In 2016, the National Football League named Lockhart Executive Vice President overseeing Communications, Government Affairs, Social Responsibility and Philanthropy where he spearheaded the NFL's response to a series of public challenges.
A graduate of Georgetown University, Joe is a native of New York City, New York.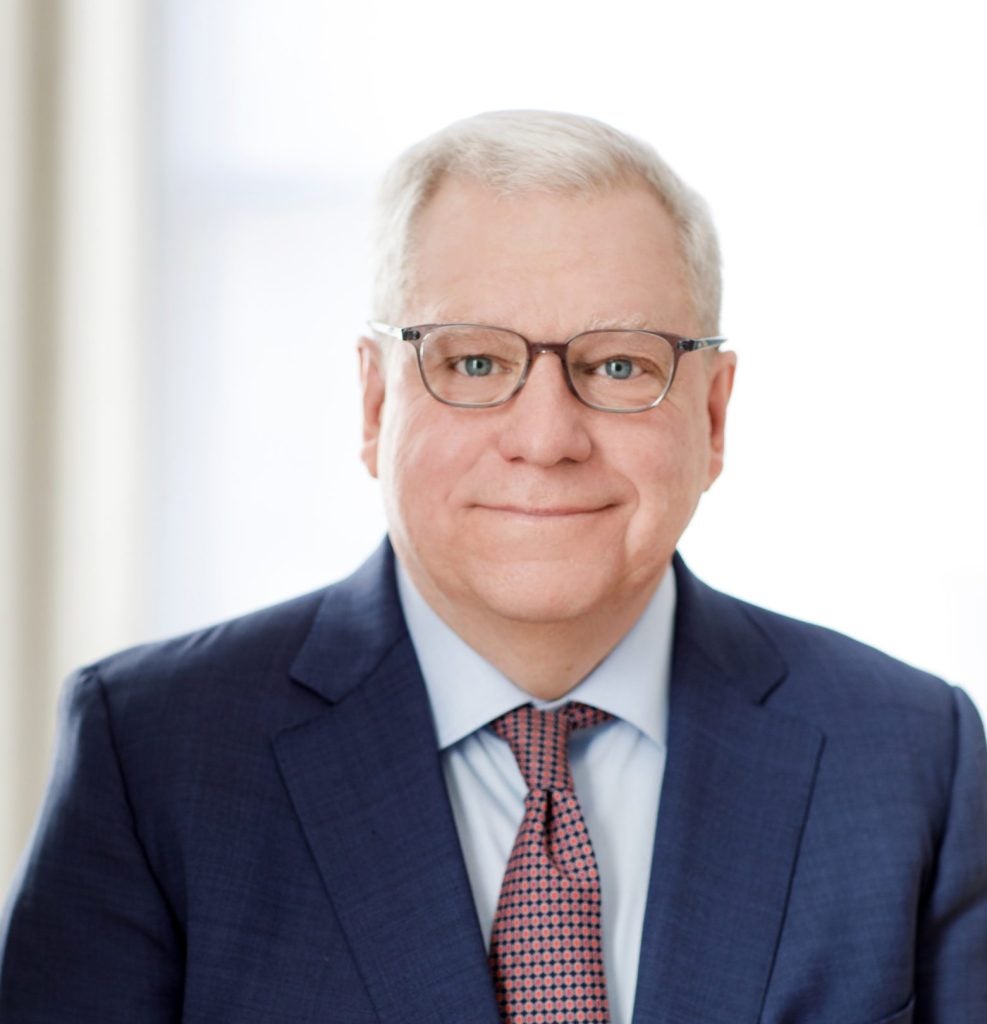 ---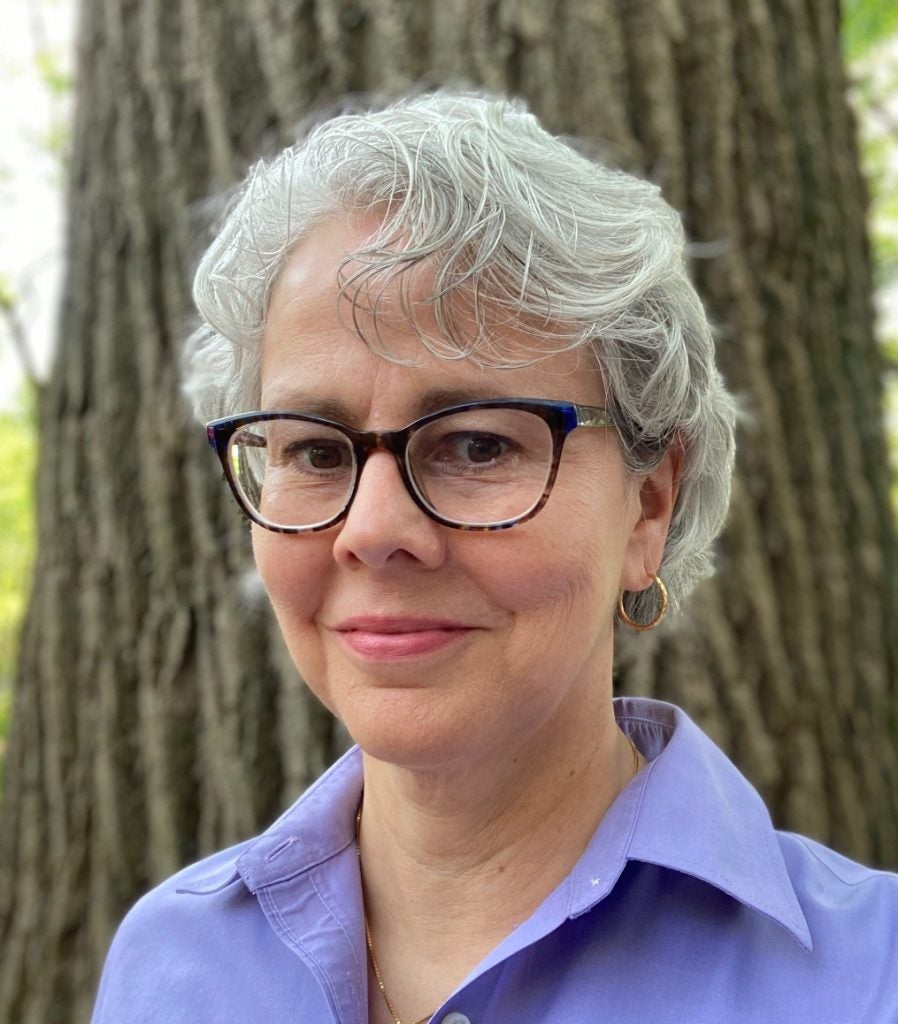 Cecilia Muñoz (H'22), Board Member, New America
Cecilia Muñoz is a national leader in public policy and public interest technology with nearly three decades of experience in the non-profit sector and 8 years of service on President Obama's senior team. She joined New America in 2017 as a Vice President, leading local initiatives and building a team on public interest technology. She returned to New America as a Senior Advisor in early 2021 after taking leave to lead the domestic and economic policy team at the Biden/Harris Transition. She joined their Board of Directors in January, 2023
Previously, she served for eight years on President Obama's senior staff, first as Director of Intergovernmental Affairs followed by five years as Director of the Domestic Policy Council. Before working in government, she spent 20 years at the National Council of La Raza (now UNIDOS US), the nation's largest Hispanic policy and advocacy organization. Cecilia is also a Senior Fellow at Results for America, a nonprofit that advances the use of data and evidence in policy making. She received a MacArthur Fellowship in 2000 for her work on immigration and civil rights, and is a trustee of the Kresge, MacArthur and Joyce Foundations. She advises the Open Society and JPB Foundations, and serves on the boards of several nonprofit organizations. In 2020, she published the award-winning More Than Ready: Be Strong and Be You…and Other Lessons for Women of Color on the Rise, which shares insights from her career as well as the careers of other notable women of color.
---
Craig Newmark, CSR & Founder, Craig Newmark Philanthropies (craigslist, founder)
Craig Newmark is a Web pioneer, philanthropist, and leading advocate on behalf of civic and social justice causes. Most commonly known for founding the online classified ads service craigslist, Newmark works to support and connect people and drive broad civic engagement.
In 2016, Newmark founded Craig Newmark Philanthropies to advance people and grassroots organizations that are "getting stuff done" in areas that include trustworthy journalism, voter protection, women in technology, and veterans and military families. At its core, all of Newmark's philanthropic work helps to strengthen American democracy by supporting the values that the country aspires to – fairness, opportunity, and respect.
Newmark serves on the board of directors of a number of organizations, including Blue Star Families, the Center for Public Integrity, Craig Newmark Graduate School of Journalism at the City University of New York, Girls Who Code, Iraq and Afghanistan Veterans of American, Poynter Foundation, Sunlight Foundation, VetsinTech, and Women in Public Service Project. He also serves on the Board of Overseers of the Columbia Journalism Review and on the advisory board of nearly twenty other nonprofit organizations, including DonorsChoose.org, EFF, New America Foundation, Voto Latino, Wikimedia Foundation, and Women Who Tech. Newmark also recently founded the Newmark Scholarship at the McCourt School which aims to increase access to a McCourt School education for active-duty servicemen and women, veterans, and military-connected students, and deepen the impact they have in public policy.
Born in Morristown, New Jersey, Newmark earned degrees in computer science from Case Western Reserve University. He lives in San Francisco and New York City and enjoys bird-watching, science fiction, and Dad jokes. Newmark travels the country speaking about the initiatives he supports, and he uses Twitter to further get the word out – and share photos of birds.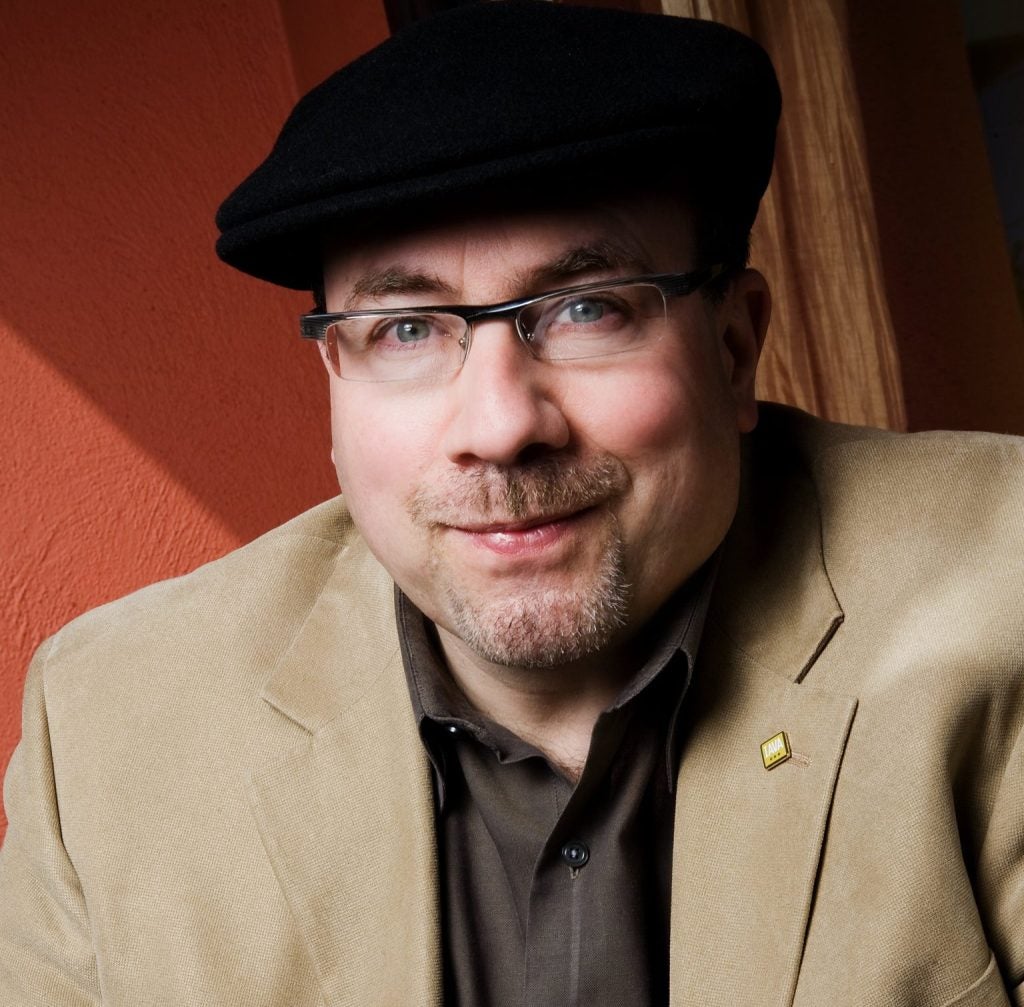 ---
Clint Odom, Vice President of Strategic Alliances & External Affairs, T-Mobile
Clint Odom is the vice president for policy & advocacy at T-Mobile. Previously, Odom led policy and advocacy for the National Urban League while simultaneously serving as executive director of their Washington Bureau. Odom served for a decade in the United States Senate as legislative director for Senator Kamala Harris of California and general counsel to Senator Bill Nelson of Florida.
Odom also served as a senior advisor at the Federal Communications Commission and practiced law at the firm Dow, Lohnes & Albertson (now Cooley LLP). Odom served as a law clerk to the Honorable Henry T. Wingate of the U.S. District Court of the Southern District of Mississippi and is a graduate of Louisiana State University and the University of Pennsylvania Law School.
---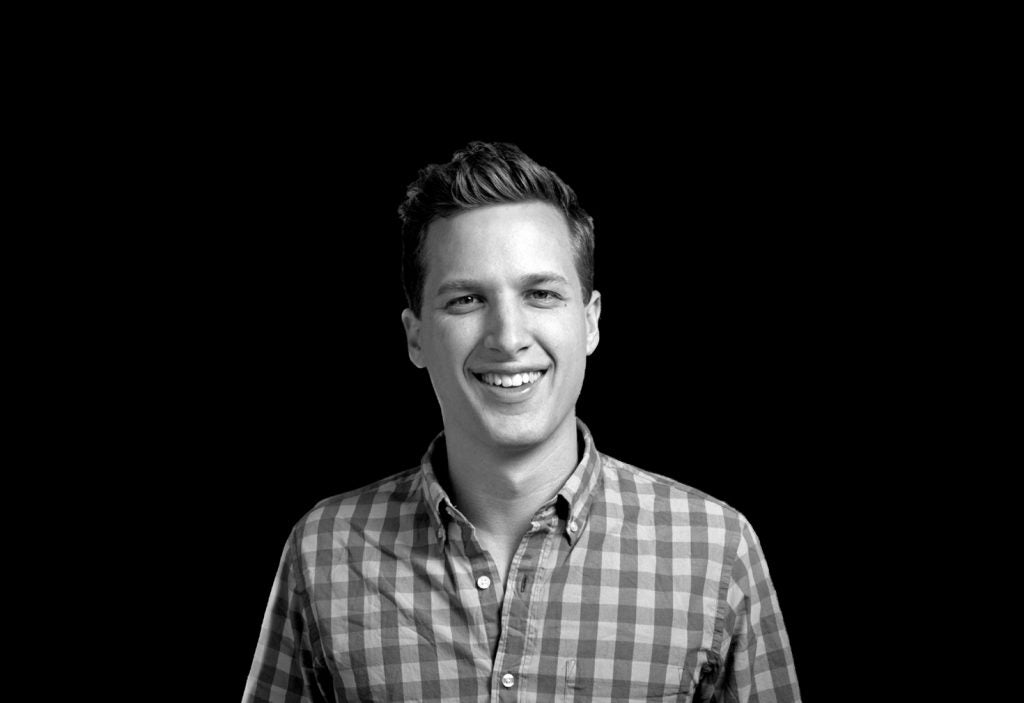 Luke Schoenfelder (C'12), Founder, Latch
Luke Schoenfelder is the founder of Latch. As the former chief executive, Luke guided the vision and mission for Latch, helping to create better experiences for everyone at a modern building. Under his guidance, Latch evolved from an industry-defining smart access company to a powerful software and hardware ecosystem that empowers building owners, property managers, and residents with more flexibility and convenience in how they interact with their space.
From launching Latch's first access device to partnering with technology leaders like Google Nest, Luke expertly expanded Latch's presence in the market. As a partner to the country's top developers including Brookfield, RXR, and Alliance Residential, Luke guided the Latch team to develop and deploy comprehensive solutions that surpassed customer expectations and continually defined the brand as an industry innovator. Luke spearheaded Latch's fundraising efforts and his leadership helped Latch increase its revenue, bringing in more than $319 million in booked revenue since launch. ‍
As a seasoned entrepreneur, Luke has extensive experience reimagining how people interact with their environments. Prior to founding Latch, he partnered with the Clinton Global Initiative and Habitat for Humanity to deploy his modular homes in Haiti following the 2010 earthquake. He also founded GridPotential, a company that developed smart electricity meters with built-in SIM cards designed to track energy usage and charge users through their mobile phones, to get people the utilities they needed in underdeveloped environments. ‍
Prior to founding Latch, Luke spent four years at Apple within the Retail and Worldwide Government Affairs departments, working directly with the executive team, leading sales in the DC metro region, and supporting international market expansion.
He is a graduate of Georgetown University and also holds a Master's degree from the Imperial College of London, where he studied as a Marshall Scholar.
---
Therese Shaheen (F'80), President, USAsia International, Inc.
Therese Shaheen is the co-founder and president of USAsia International, an investment and consulting firm. Throughout her career in international relations, Shaheen has supported the interests of populations across Asia. She previously lived in Japan, where she worked with Refugees International on issues related to resettlement across Asia, and has been a longtime advocate for Southeast Asian refugees.
Shaheen has served as chairman and managing director of the American Institute of Taiwan and as chief operating officer of USAsia Commercial Development Corporation. She frequently writes and speaks on Asia economics, markets and policy and contributes to National Review. Shaheen is a graduate of the Walsh School of Foreign Service at Georgetown University and the Johns Hopkins School of Advanced International Studies (SAIS).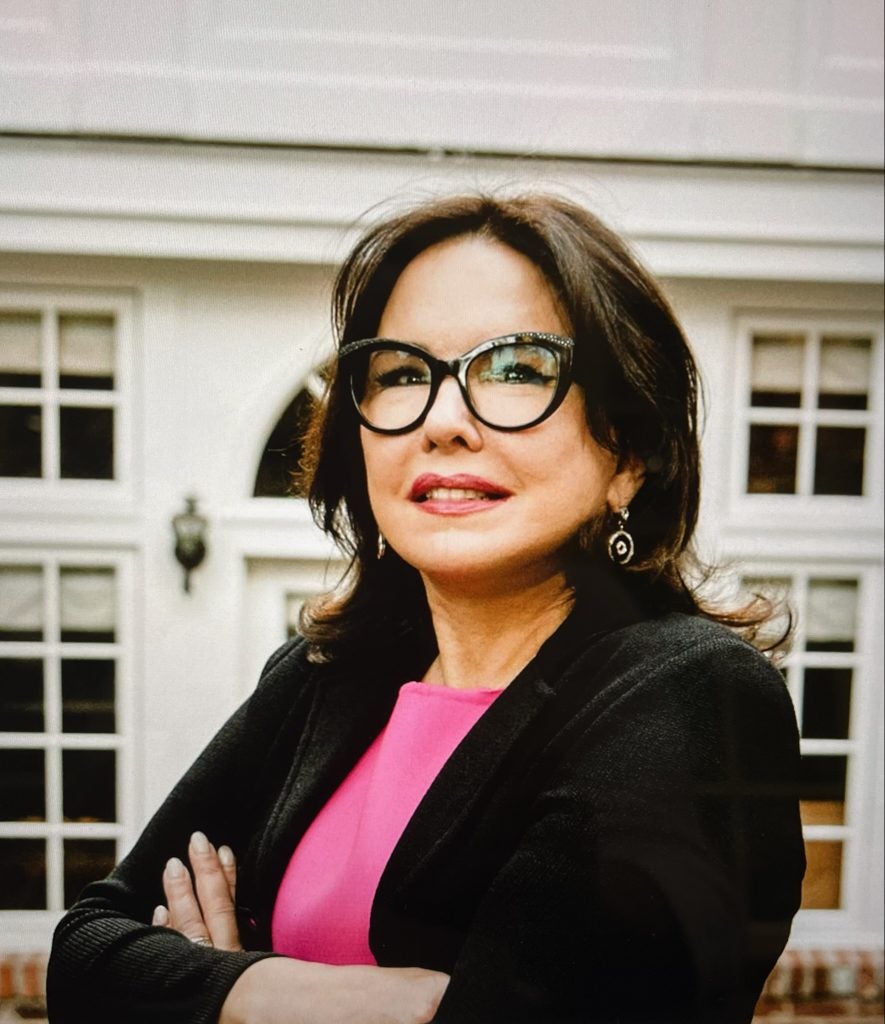 ---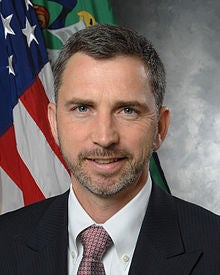 Dan Tangherlini, Managing Director, Emerson Collective
Tangherlini has served in leadership roles in the government, non-profit and private sectors. His interest is in bringing increased equity and efficiency to business, philanthropy and government through the thoughtful application of technology, process and systems reform.
His private sector work experience includes various roles in technology firms and providing consulting and facilitation support to businesses and nonprofits with an emphasis on finance and real estate. His government experience includes serving as the Administrator of the General Services Administration and Chief Financial Officer at the Department of the Treasury under President Obama; as City Administrator and Deputy Mayor under Mayor Fenty; as Interim General Manager of Metro; the first Director of the DC Department of Transportation; the CFO of the DC Metropolitan Police Department; and various roles in the Federal Government at the US Department of Transportation and the US Office of Management and Budget.
Tangherlini received a B.A. and M.A. in public policy studies from the University of Chicago, and an MBA from the Wharton School of Business at the University of Pennsylvania. Dan and his wife have two daughters.
---
William Tatum, National Director, Strategic Initiatives (AgTech and Retail), SAS Institute
William Tatum is the National Director of Strategic Initiatives at the SAS Institute – a predictive analytics software company that analyzes data to aid in decision-making for Fortune 500 companies. In his current role, William serves as the lead strategist and strategic advisor to SAS leadership in the company's AgTech and Retail business unit. Prior to the SAS Institute, he served as the Senior Regional Community Engagement Lead for Amazon's Community Access Program. In this capacity, he was responsible for developing the Northeast strategy and roadmap for Amazon's local food access program in urban food deserts. From 2017-2021, he was Amazon's lead lobbyist for food and consumables policy and responsible for leading the 40+ state expansion of the SNAP Online pilot for the company.
He has almost 20 years of public policy expertise in health/nutrition and food/agriculture. Throughout his career, he has worked with Fortune 100 and 500 companies, Congress, The White House, and various federal and state agencies. He has deep non-profit experience, strong stakeholder management skills and a passion for social impact.
He is a board member of the Capital Area Food Bank.
He received his BA in Government and Politics from University of Maryland, College Park and his MA in Government and Political Communications from Johns Hopkins University.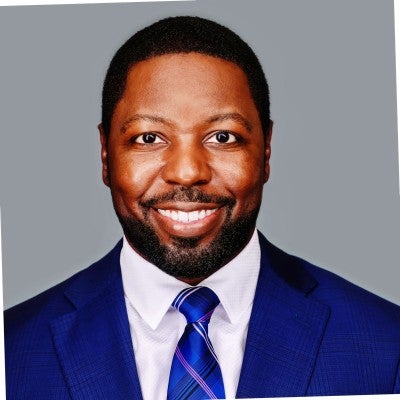 ---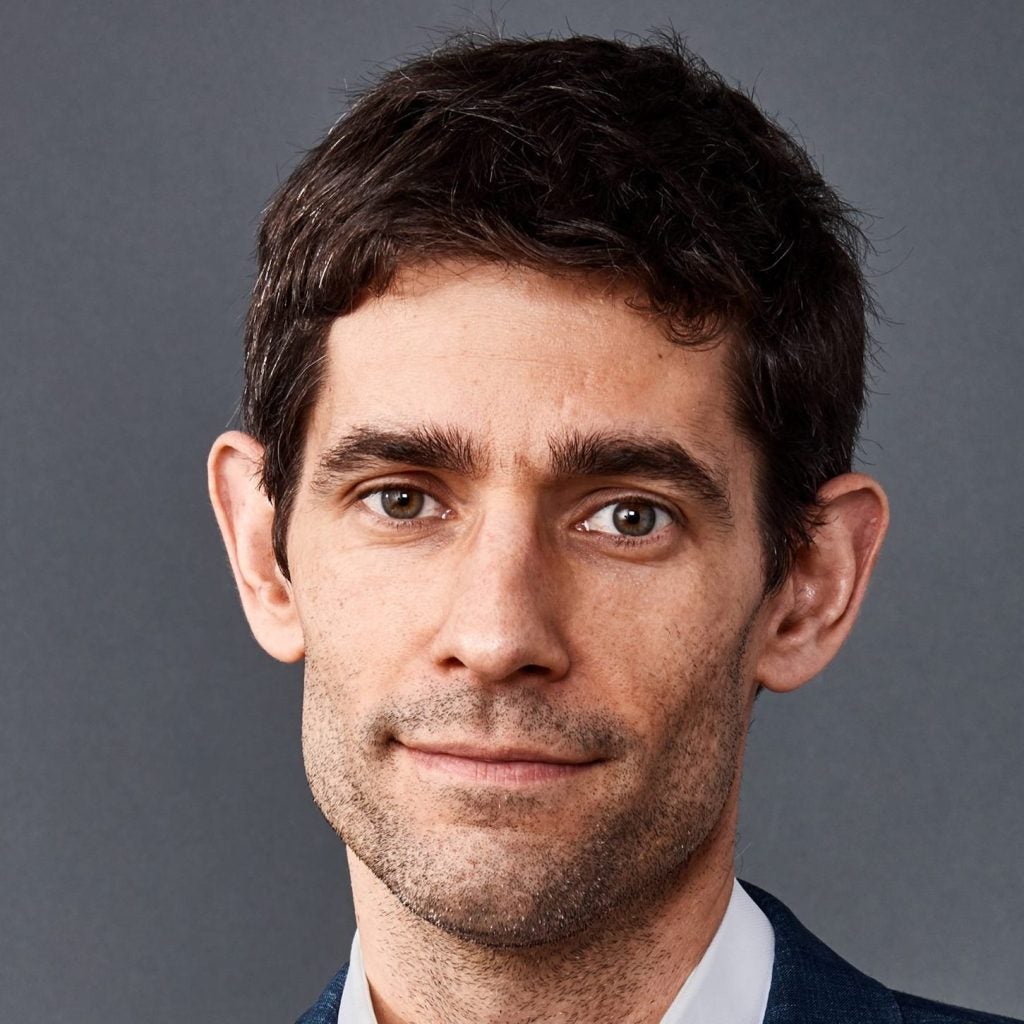 Nicholas Thompson, CEO, The Atlantic
Nicholas Thompson is the CEO of The Atlantic and the former editor-in-chief of WIRED. Under his leadership, WIRED won numerous awards for design and reporting and launched a highly successful paywall.
Thompson also wrote many features for the publication, including two cover stories on Facebook that have been cited multiple times in Congress. Thompson is a former contributor to CBS News, where he regularly appeared on CBS This Morning and CBS Sunday Morning. He is a cofounder of The Atavist, a National Magazine Award–winning digital publication and multimedia content management system that was sold to WordPress in 2018.
Thompson previously served as editor of NewYorker.com. Before The New Yorker, Thompson was a senior editor at WIRED, where he assigned and edited the story that was the basis for the Oscar-winning film Argo. In 2009, his book "The Hawk and the Dove: Paul Nitze, George Kennan, and the History of the Cold War" was published to critical acclaim. Thompson has long been a competitive runner; in 2019, he was ranked as one of the top 20 masters marathoners in the world, and in 2021, he set the American record for men 45+ in the 50K race.
---