Class Profiles
The McCourt School welcomes students from diverse cultural and professional backgrounds. Our students have worked in government, business, finance, journalism, law, education, and the military. Recognizing the diversity of the student body, the McCourt School provides a wide range of options in degrees and certificate programs, internship opportunities, and student-run organizations in order to ensure that students can shape their experiences in ways that align with their individual educational and career priorities.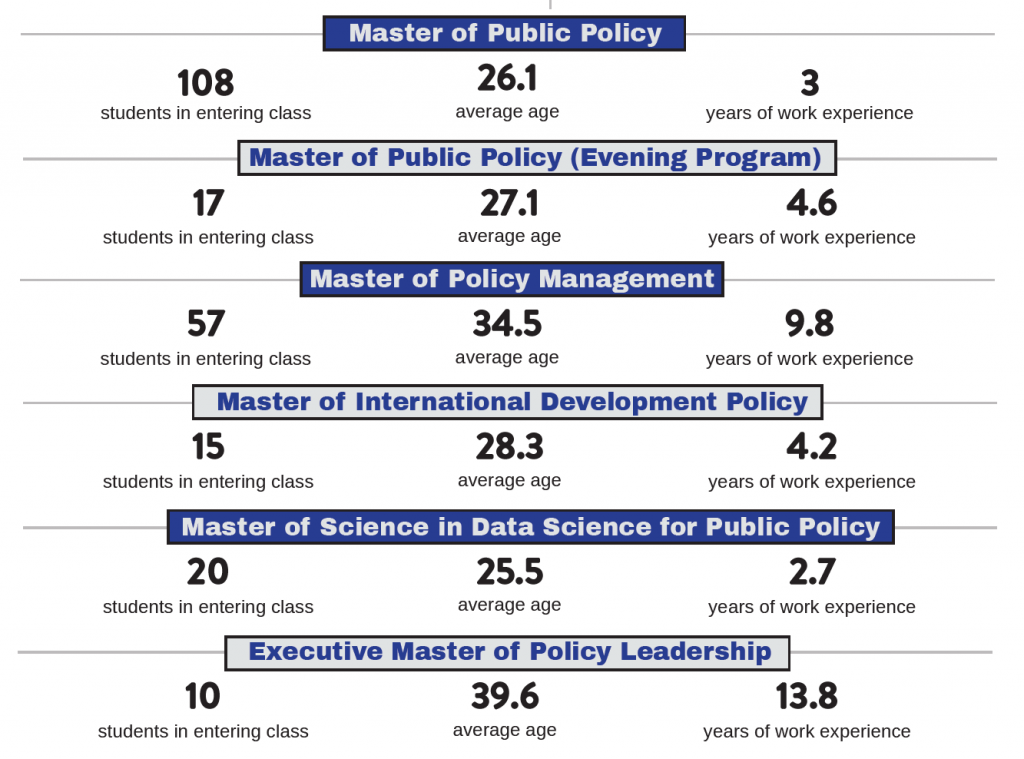 Read the admissions statistics detailed above via PDF.
Take a look at the employment outcomes for recent graduates.