Life in DC
With professional, cultural, recreational opportunities abound, our location in Washington, DC, creates a unique learning environment for a hands-on education in public policy. What better place to study policy than at the center of the policy world?
Living in Washington, DC Anchor
Living in Washington, DC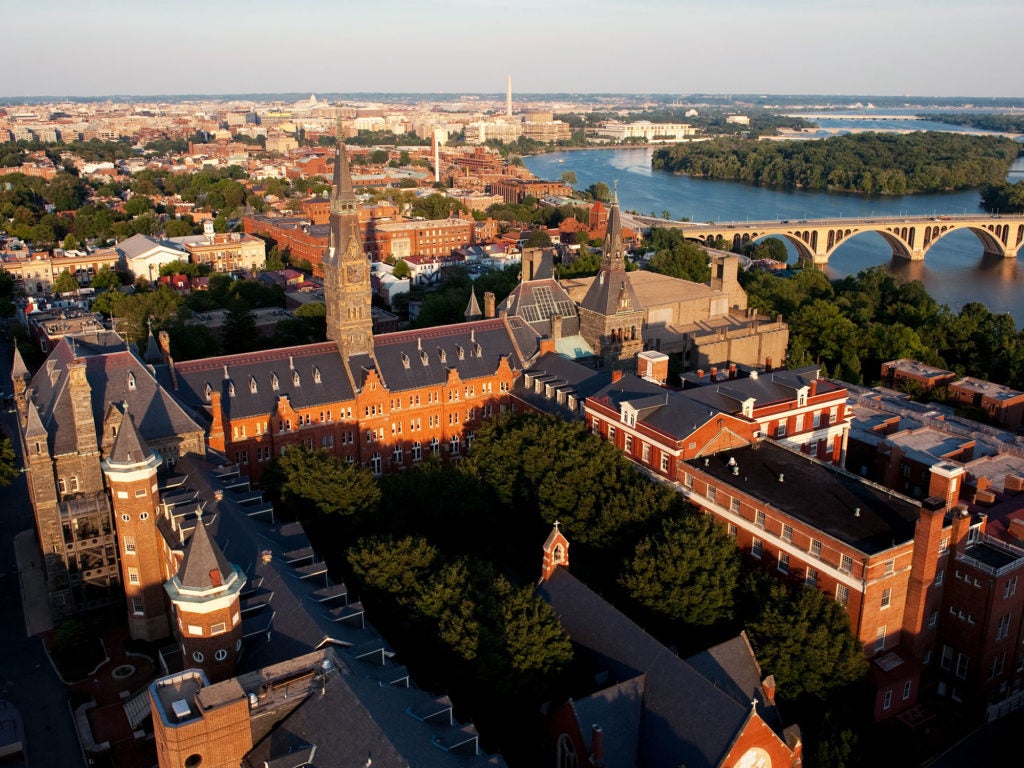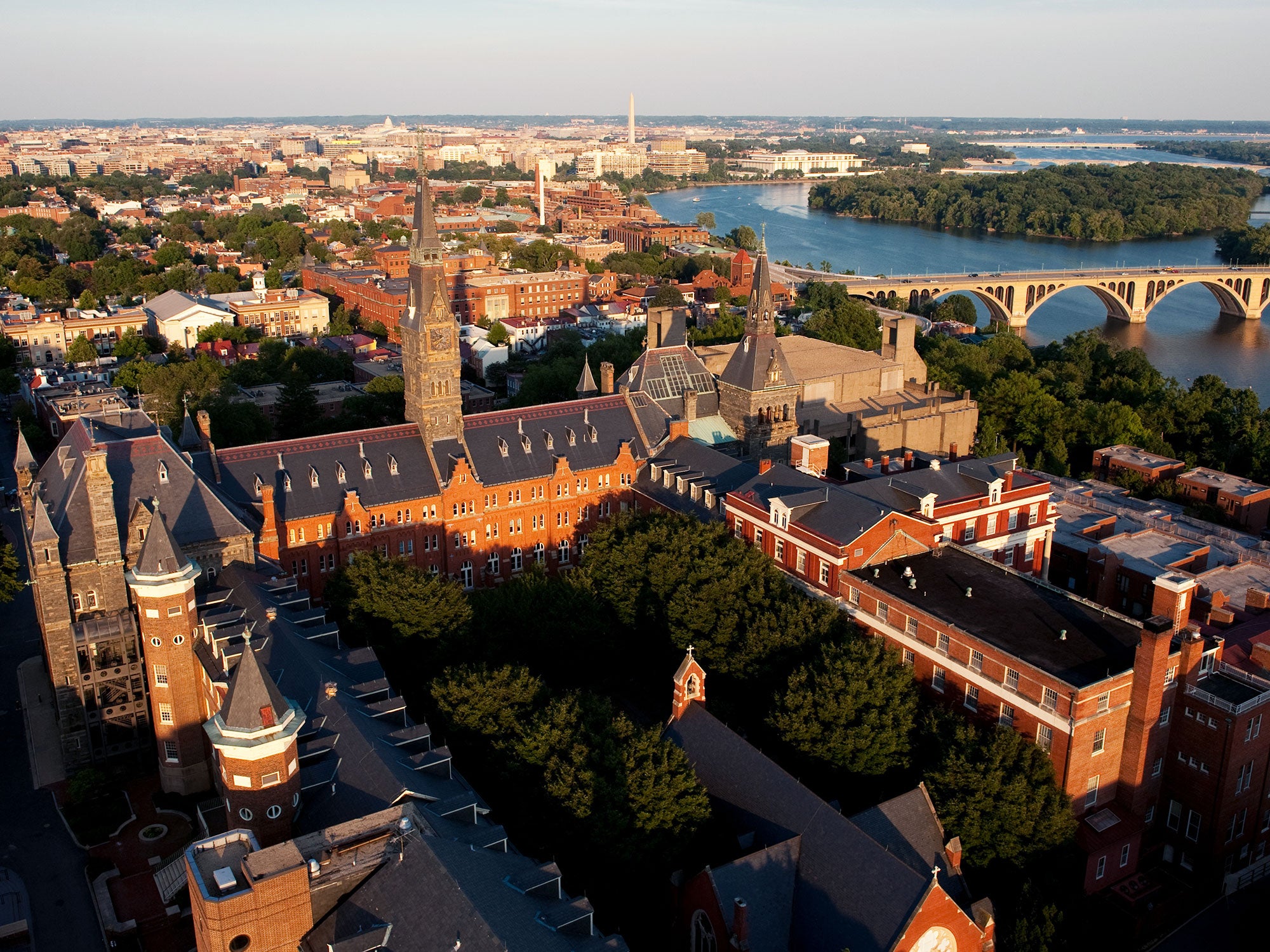 The Georgetown area gives the University an intimate neighborhood feel while being directly adjacent to one of the most exciting cities in the world. Georgetown University students live in the idyllic northwestern corner of DC. On the Hilltop sits a picturesque campus teeming with Hoyas; step outside the front gates, and you'll find yourself only several blocks from bustling M Street, the heart of the Georgetown district. M Street boasts of nightlife, restaurants for an international palate, and shopping at local and international stores.
Just a few steps farther and students will find themselves on the Georgetown Waterfront with views of the Kennedy Center, Lincoln Memorial, and Washington Monument in one direction, and of the Key Bridge and Healy Hall in another. A four-mile loop will take students, walking or running, to the National Mall for close up views of the monuments and the historic Smithsonian Museums.
A short walk, cab ride, Uber, or metro trip beyond the edge of Georgetown delivers students to the doorsteps of DC. Stop at the White House, take a tour of the Capitol building, and check out the original Declaration of Independence at the National Archives. You and your friends can attend a baseball game at Nationals Stadium, a concert at the 9:30 Club, or walk through the Smithsonian or one of the many nearby museums.
Back to Top
Internships in DC Anchor
Internships in DC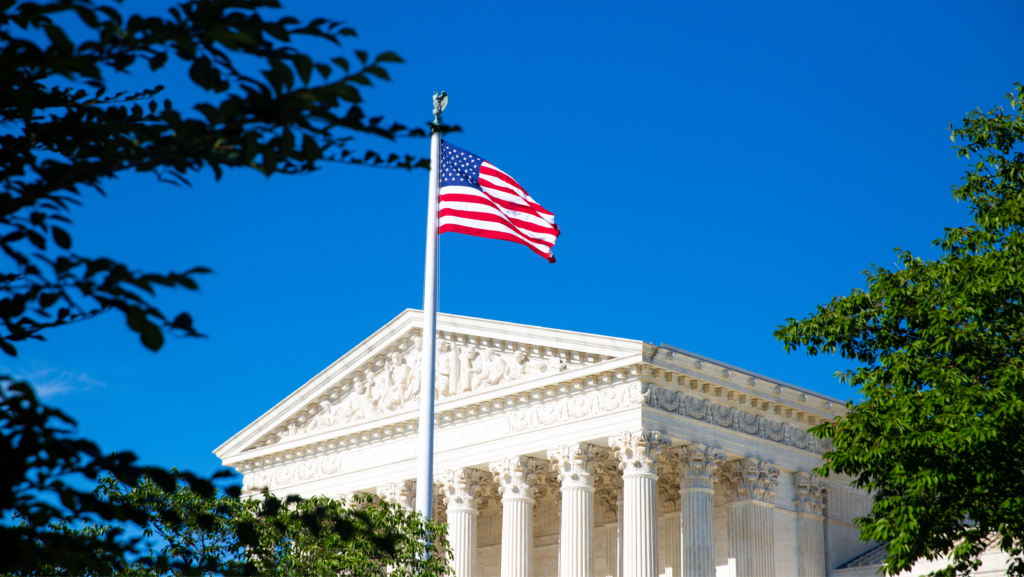 Our location gives students access to prime internships in policy. McCourt students often secure internships across sectors: on Capitol Hill and with government agencies, international multilateral organizations, consulting firms and nonprofit organizations.
Back to Top