Our History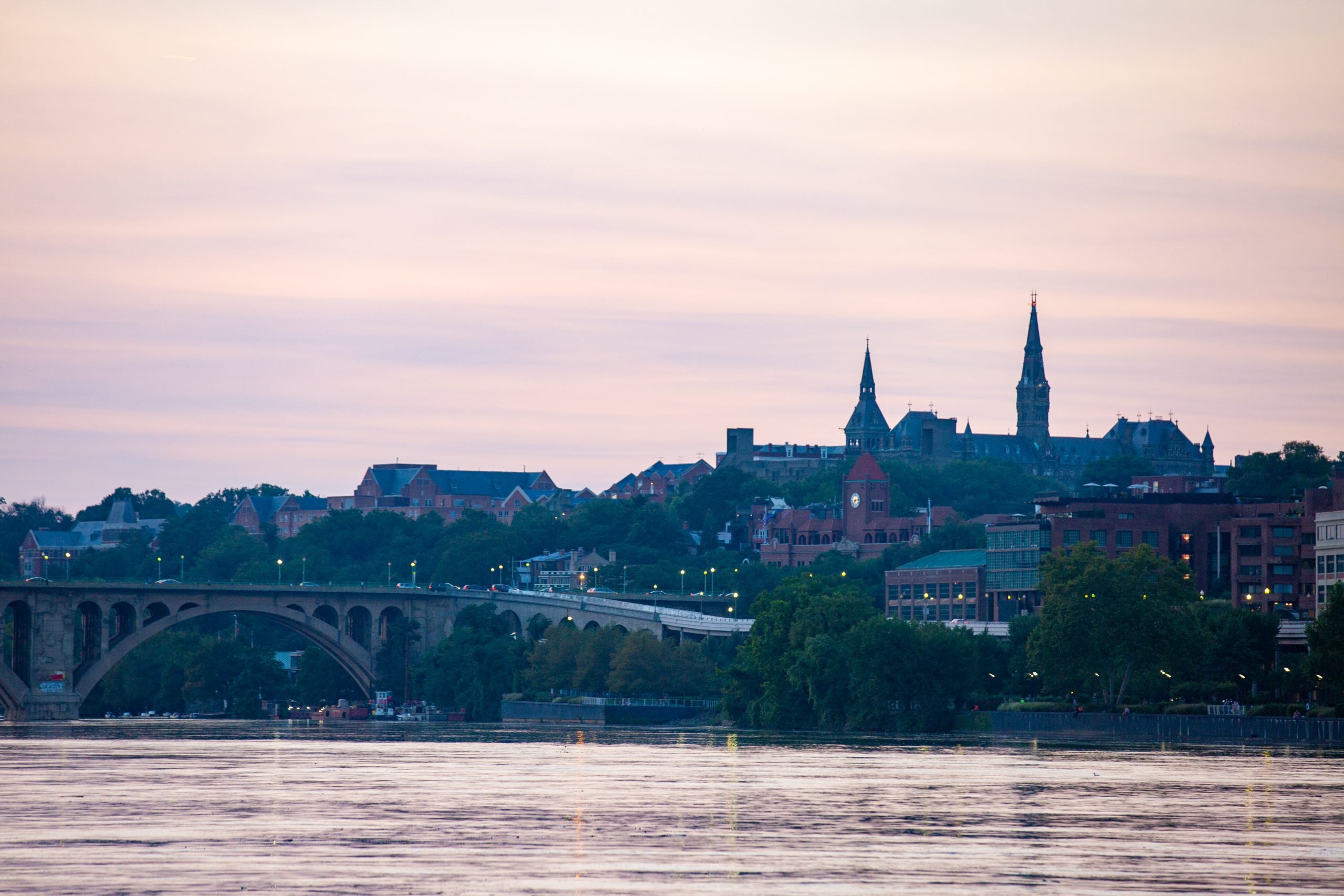 In October 2013, the Georgetown Public Policy Institute (GPPI) transformed into the Georgetown University McCourt School of Public Policy as a result of a transformative gift of $100 million from alumnus Frank McCourt (C'75). The McCourt School is the ninth school at Georgetown University and the first new school at the university since 1957. The McCourt School is housed in the historic Old North building at Georgetown University.
Establishing a public policy school in our nation's capital originated as an idea in the Georgetown University Department of Government and Economics in the late 1970s.
In 1980, the Government Department instituted a certificate program and in 1982, hired two junior faculty members to teach courses in public policy. For the next five years, the Public Policy Program expanded, granting a master's degree program in government with a concentration in public policy to approximately 15 students. In 1985, the Government Department hired the first part-time director to help establish the framework for the Public Policy Program. By the late 1980s, enrollment in the program had grown to about 75 students.
In 1990, the new president of Georgetown University, Father Leo O'Donovan, S.J., prioritized the expansion of the Public Policy Program under the direction of the program's first full-time director, Colin Campbell S.J., a Georgetown professor of philosophy and politics. Dr. Campbell was charged with the task of significantly expanding the program's faculty, students, and facilities.
In 1996, in recognition of the program's status as one of the premier professional programs at Georgetown University, the Public Policy Program was renamed the Georgetown Public Policy Institute.
GPPI experienced rapid expansion after Dr. Judy Feder was appointed Dean in 1999. Faculty, applications, enrollment, staff, and facilities all grew under Dr. Feder's tenure. A new master's degree, the Master of Policy Management (MPM) for mid-career students was added in 2001, and a part-time cohort program for the Master of Public Policy was developed.
Under the leadership of Dean Edward Montgomery, GPPI enrolled its first students in the Master of International Development Policy (MIDP) program in the fall of 2012. In September 2013, the University announced a $100 million gift from alumnus Frank McCourt (C'75) for the establishment of the McCourt School of Public Policy, the ninth and newest school at Georgetown University.
The McCourt School currently offers four master's degree programs and nine dual-degree programs, and includes 15 affiliated research centers, 52 full-time faculty members, 67 research faculty members and fellows, more than 100 affiliated faculty members, and approximately 650 enrolled students across the various degree and executive education programs.