The McCourt School of Public Policy at Georgetown University values service, student action, and social responsibility. McCourt Policy in Practice (MPiP) is a student-led organization at the McCourt School that allows members to engage in an ongoing policy-learning experience. MPiP provides McCourt students with the opportunity to partner with local communities and nonprofit organizations in Latin America to use rigorous policy tools in designing, implementing, and evaluating sustainable, evidence-based development projects that address identified needs.
Our Projects
MPiP aims to leverage the unique assets and technical expertise of the McCourt School to provide the residents of communities in Latin America with access to better services and an improved quality of life. The planning and design of MPiP projects engages students and faculty advisors throughout the academic year. This past year, MPiP worked on two projects, one in the Dominican Republic and another in Guatemala. 
PROJECT 1: ASPIRAS FOUNDATION, The Dominican Republic
The Aspiras Foundation began in 2016 as a donations-based clothing drive to provide soccer gear to low-income children in the Dominican Republic. It has since grown into an organization that aims to use sports to provide low-income children with the tools necessary to overcome their limitations and improve their education outcomes. The Aspiras Foundation provides children with safe environments to engage in sports, positive role models in the form of coaches, and sense of community and belonging.
The MPiP team traveled to the Dominican Republic in the fall to meet with Aspiras and establish the scope of the project. During the academic year, the MPiP team worked with Aspiras to establish a theory of change for the organization and to provide data collection methods to assist Aspiras in identifying the necessary steps to achieve improved educational outcomes for youth in the community. The MPiP Team has provided the tools necessary to allow Aspiras to measure the impact of its programming, and to expand its reach in the future.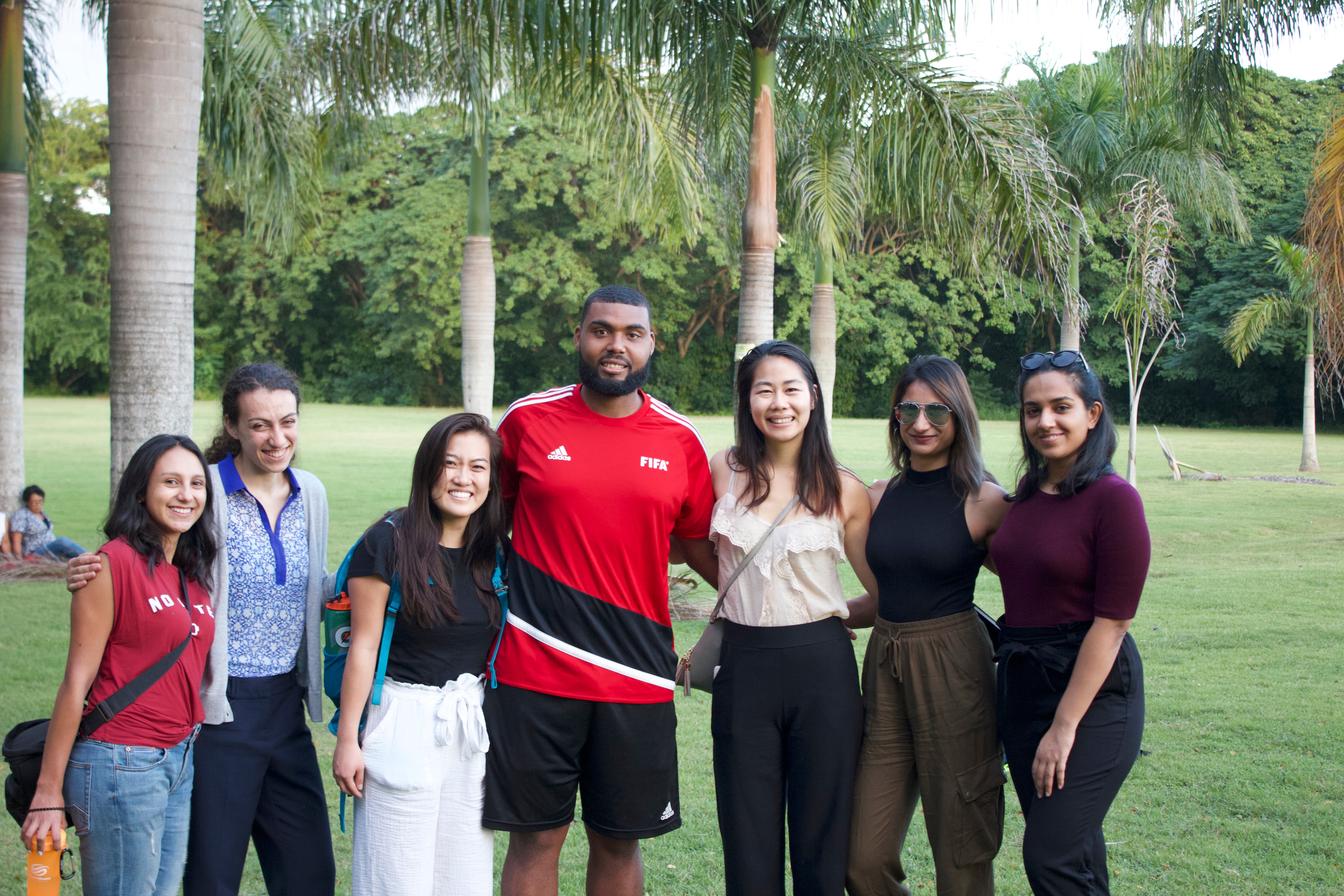 PROJECT 2: LA ALIANZA, Guatemala
First opened in 1981 as a homeless shelter for children, La Alianza Guatemala has been providing residential care to young women and their children who have been victims of exploitation and/or human trafficking. La Alianza, part of Covenant House International, shelters 60-65 minors at their center, most of whom were referred to them by the judicial system. The young women and their children receive education services, health check-ups, legal case management and reintegration services. 
The MPiP team traveled to Guatemala City in the fall of 2019 to meet with La Alianza's leadership and to acquire a better understanding of the organization's work. To commemorate La Alianza's 10 year anniversary, MPiP is conducting a panel study on the impact of the organization's ecosystem of services. The MPiP team is excited for the results of this study, which will assist La Alianza in their fundraising efforts for the 10th Anniversary celebration.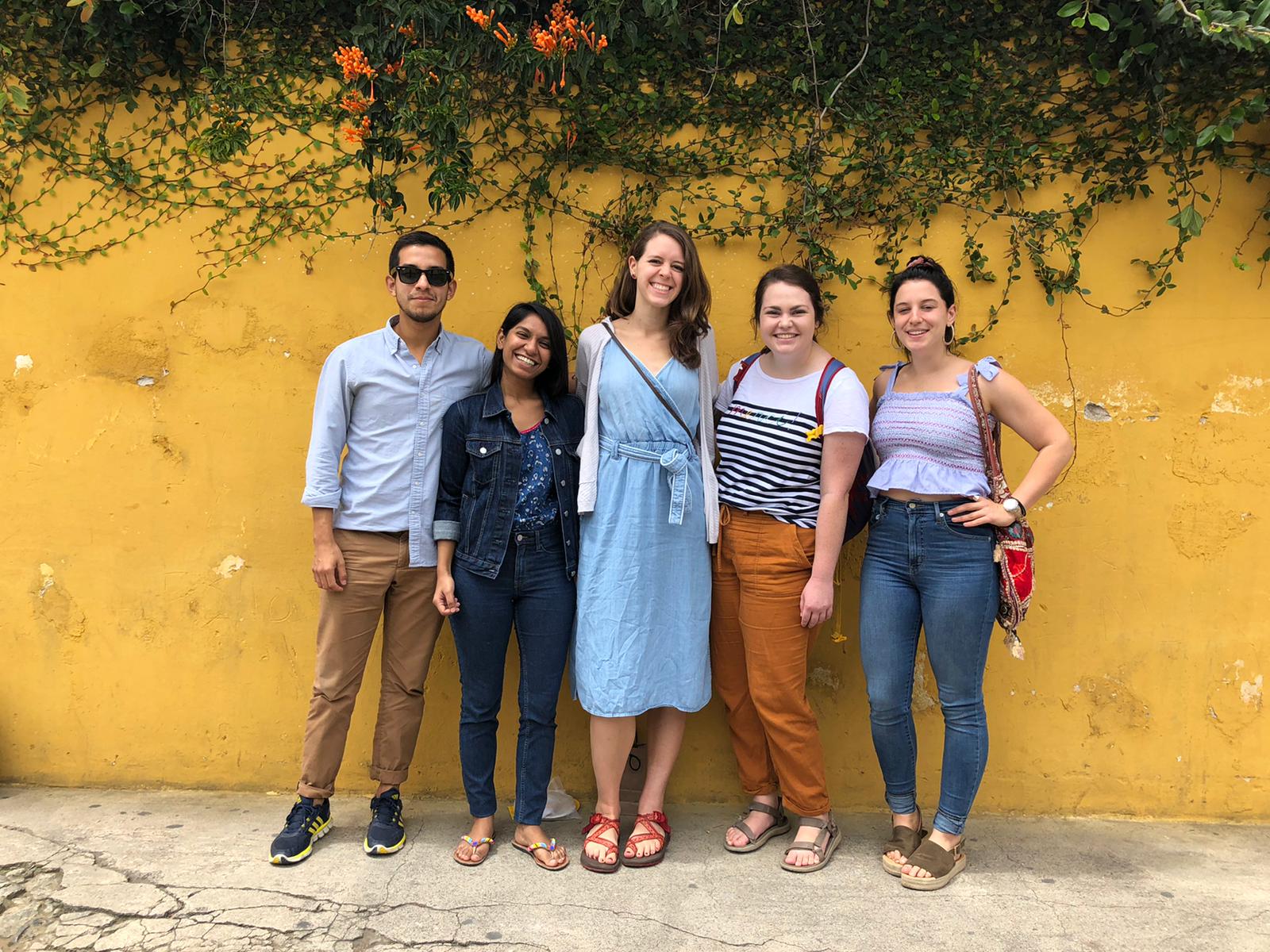 MORE INFORMATION
For more information on MPiP and its activities, please check out our Facebook page, Instagram and Blog!
Back to Top
Support MPiP
McCourt Policy in Practice is funded through the generous support of donors from across the country. Members organize several fundraising events that are open to both the university student body and the general public every year in Washington, DC, including an annual charity auction that is typically held in the winter. Please contact us to learn more about how you can attend or support upcoming events.
Please consider supporting our work today! To make a secure online donation through the Georgetown University platform, please visit the giving website. When directing your gift, please select "Other (Please indicate the department, program or other designation)." When the "Other" text box appears, be sure to write "McCourt Policy in Practice" in the box. All contributions are tax-deductible and you will receive a receipt from Georgetown University.
You can also make a donation by check. Checks should be made out to Georgetown University, with McCourt Policy in Practice written in the subject line, and mailed to:
The McCourt School of Public Policy
Georgetown University
Attn: Jaclyn Clevenger, Assistant Director of Student Affairs
105-D Old North
Washington, DC 20057
For more information about McCourt Policy in Practice (MPiP), please contact us at jc2505@georgetown.edu.
Back to Top