Alex Adams (MS-DSPP'22) and Louisa Sholar (MPP'23), alumni of Georgetown University's McCourt School of Public Policy, were selected among more than 1,300 applicants to join the 2023 U.S. Digital Corps Fellows (USDC) cohort. USDC's highly competitive two-year program provides Digital Corps Fellows the opportunity to launch their career at the intersection of technology and public service. As the federal government embraces a digital transformation, USDC Fellows will continue to modernize, digitize and simplify government services.
"We've seen the important role technology and data play in the health field, especially in recent years," said Caitlin Gandhi, director of the U.S. Digital Corps. "We're lucky to have Alex and Louisa in the program supporting such critical work."
Alex Adams (MS-DSPP'22)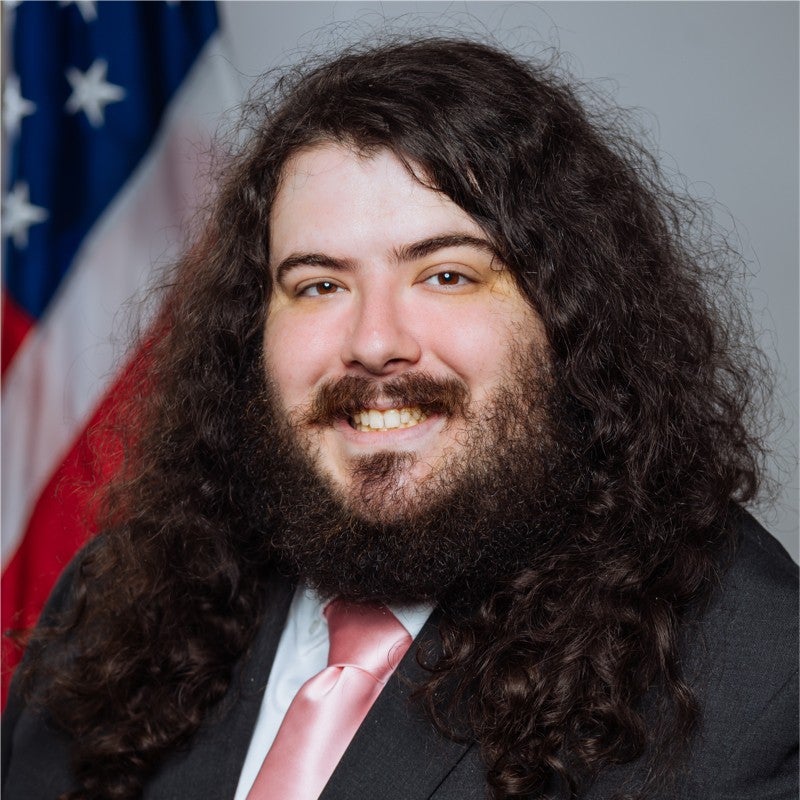 As a U.S. Digital Corps Fellow, Adams will spend the next two years working with the Administration for Children and Families (ACF). Working alongside other federal employees, he will help improve programs that serve millions of vulnerable and low-income children and families by using natural language processing and rigorous qualitative data analysis to answer critical policy and operational questions.
"We are so excited to have Alex on board through the U.S. Digital Corps," said Bethanne Barnes, director of the Division of Data and Improvement at the ACF. "His work accelerates our efforts to catalog the data that the ACF collects and turn administrative data into actionable insights that better support children, families and communities."
Adams, a former data analyst at the Universal Service Administrative Company, brings an invaluable perspective on current trends in data visualization to the ACF.
"It's one thing to analyze data, run statistical models, or identify trends or outliers; it's another thing to situate those results in a broader policy or governance context and make them accessible to non-technical audiences," he said.
Adams, who chose to study at Georgetown University because he wanted to build a career in public service, sees the direct connection between his McCourt School education and his career at the ACF.
"The U.S. Digital Corps fellowship is allowing me to bring the computational, analytical and data governance skills I developed in the McCourt School's Master of Science in Data Science for Public Policy program to bear on some of the critical issues facing children and families across the country," he said.
Louisa Sholar (MPP'23)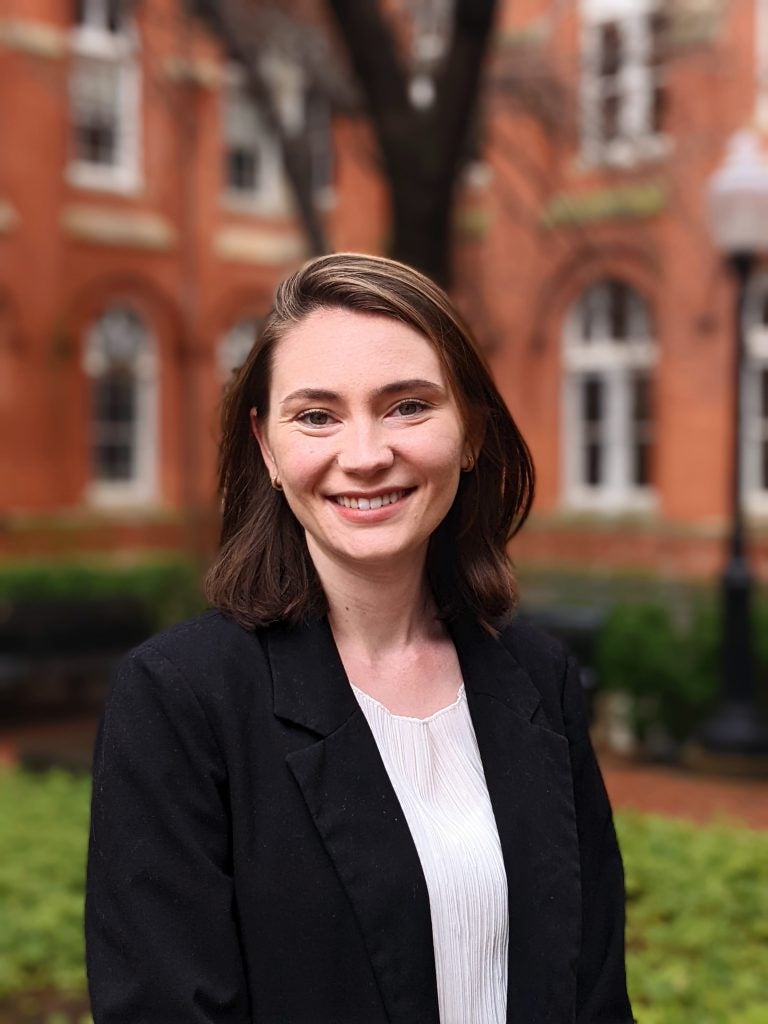 Sholar will spend the next two years working at the Department of Health and Human Services (HHS) on one of the inaugural Life Experience projects. She and her interagency team will work to improve customer service experiences across select moments in people's lives as they interact with federal agencies or levels of government. Their work will help support better access to federal assistance programs at the state level, and drive culture change towards benefit provision and streamlined benefit delivery at the federal and state levels.
"From day one, Louisa has provided guidance on streamlining benefits delivery, measuring and reducing administrative burden and working with states to identify and replicate best practices," said Sarah Esty, senior advisor for technology and delivery to the deputy secretary at HHS. "Her contributions are helping the Department make an impact on the millions of Americans facing financial hardships who need easier and faster access to public benefits."
Sholar, who also serves as a McCourt Ambassador, will continue to apply the skills and knowledge she gained on the Hilltop in support of HHS's Facing Financial Shock project. 
"I utilize skills in evaluation metrics, communication, management, writing and human-centered design each day," she said. "I cannot think of a better, more comprehensive experience that would have prepared me for serving in such a multifaceted role than what I received in the McCourt School's Master of Public Policy program."
Learn more about how to become a U.S. Digital Corps Fellow here.