While the world grapples with intersecting health, economic, social and climate crises, strengthening the pipeline of future problem solvers and advancing solutions to meet unprecedented needs has never been more important. 
As a premier policy school, the McCourt School is harnessing its resources to invest in the public policy leaders of today and tomorrow by creating tools for enhancing collective action, designing a new building that fosters collaboration and connection, and equipping changemakers with the skills to create transformative impact.
Tools for Collective Action
As McCourt brings together people, ideas, and resources, it is critical to share evidence and outcomes for accountability and to inspire further collaboration. In the past year, the McCourt School invested in resources to enhance its storytelling efforts by creating a new website to feature research and impact stories, updating its visual identity, and developed its first-ever virtual workshop series over the summer term to enhance professional development and advance research for capstone projects.
Additionally, the McCourt School recently welcomed five new faculty members with an impressive range of research and interdisciplinary expertise in areas including police-community relations, social equity, political psychology, technology, public management, and more. 
McCourt's Institute of Politics and Public Service (GU Politics) also welcomed six Fall 2020 GU Politics Fellows with diverse backgrounds and areas of expertise who connect with students to share experience and insight into the world of politics.
Offering unique opportunities to learn from some of the world's leading policy experts and political pundits is a key component to a McCourt education. 
Inclusive Spaces to Catalyze Policy Innovation
The McCourt School aspires to be the most inclusive top public policy school in the world, which is why, from day one, McCourt students train not only in analytic skills but also in leadership, communications, and other skills needed to cultivate community and design policy solutions with an equity-centered lens. McCourt is also the academic home of the National Urban Fellows program, a premier leadership development organization, and a consistent voice of authority on leadership diversity in the United States. 
A focus on inclusivity also guides our planning to move the McCourt School location to Georgetown's Capitol Campus. The Capitol Campus building will bring together the McCourt School's teaching and research efforts and connect our students, faculty, centers, and institutes in one central location to enhance learning and collaboration while reinforcing Georgetown's enduring presence at the center of global policymaking and public service.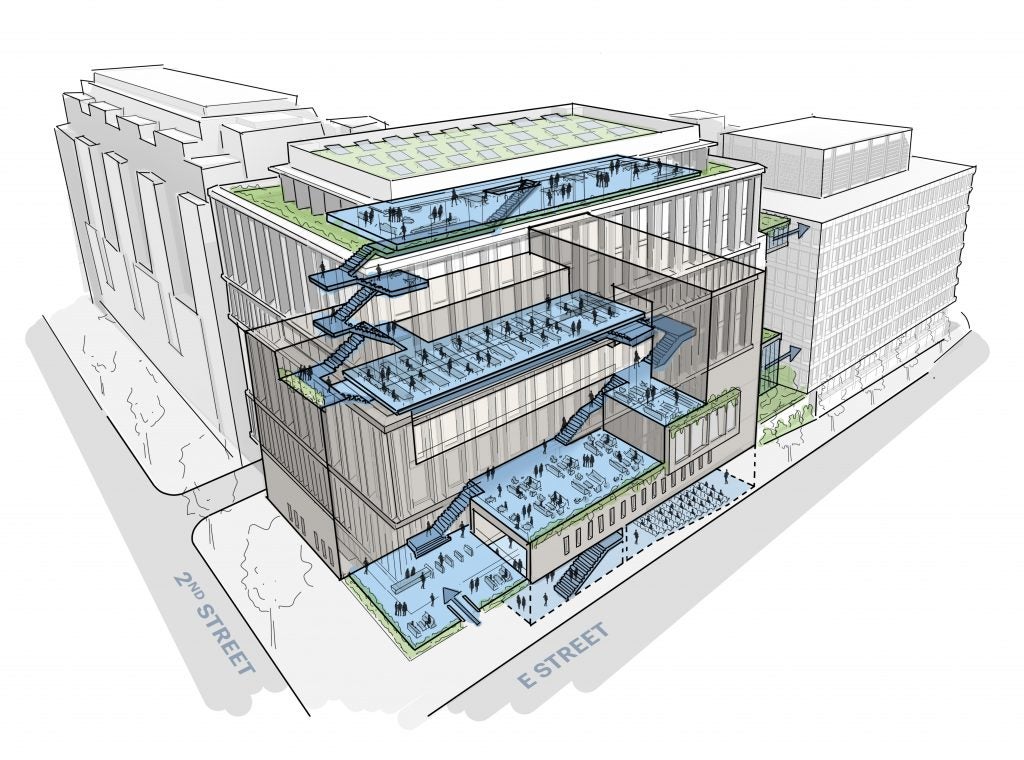 The new location offers a platform equipped to move as quickly as the world changes and to convene people across disciplines –– from activists and practitioners to researchers and policymakers. 
Creating Lasting Impact
McCourt is paving the way toward a bold future — a policy school that not only expands cutting edge research and prioritizes inclusivity, but catalyze opportunities for the "impatient changemakers" that fill our classrooms and the careers that await them—across sectors and policy areas, here in DC and around the globe. 
As a community, we can design and inform policy ideas that break down barriers and systemic inequities and create a more just and equitable world for all.