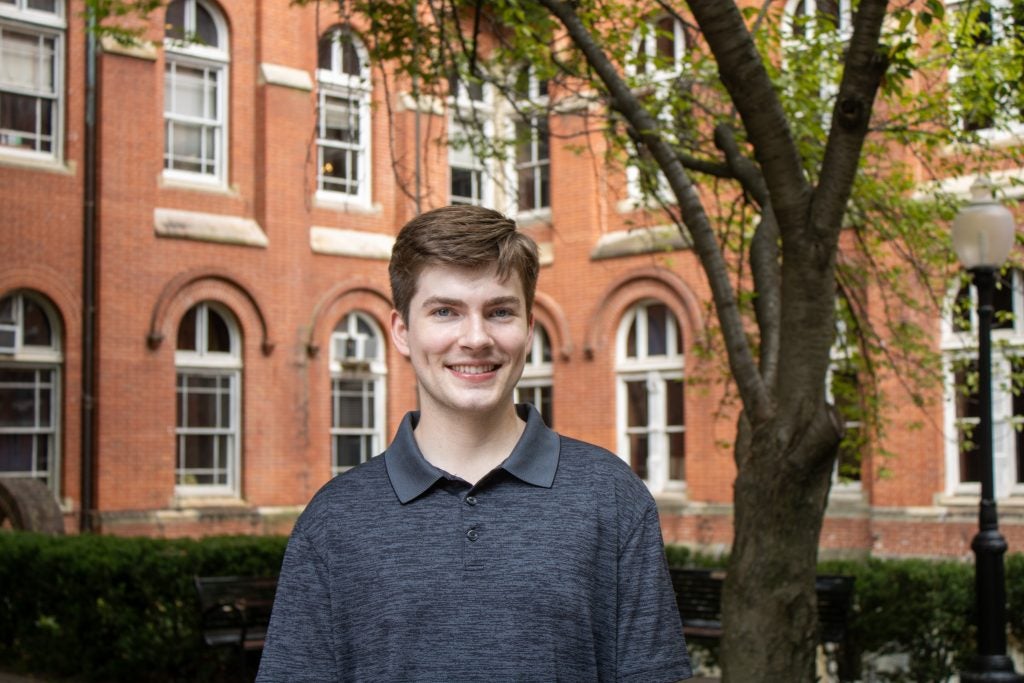 The 2023 Colin McCollester Mission Fund scholarship was awarded to Nathan Lesch (MPP'24),  a second-year student at the McCourt School of Public Policy and managing editor of the Georgetown Public Policy Review (GPPR). The scholarship supported Lesch's internship at Un poco del Chocó, a nature reserve and biological station located three hours outside of the capital city, deep in the Ecuadorian rainforest. The private conservation project is dedicated to protecting the endangered Chocó-habitat and promoting education and research on tropical ecosystems.
The Mission Fund, established by the family of Colin McCollester (G'14), who died on December 12, 2019, supports international learning experiences and internships for McCourt School students. The Mission Fund also honors McCollester's ties to the Midwest and passion for renewable energy and environmental infrastructure.
Lesch, who completed his undergraduate studies at Case Western Reserve University in Cleveland, Ohio, shares McCollester's interest in global environmental policy. 
"The Chocó is one of the most important conservation areas in the world, given its unique biodiversity and, unfortunately, already high levels of deforestation," said Lesch. "As an intern, I had the opportunity to observe and participate in conservation efforts that spanned from monitoring endemic and migratory bird species, to restoring deforested land."
Prior to attending the McCourt School, Lesch developed a native species plan for his hometown high school and led independent research on the impact of lead on health outcomes. Next year, he hopes to pursue a career in environmental policymaking.
"I feel inspired by Colin's legacy. I haven't always been an adventurous person, and this trip certainly pushed me beyond my comfort zone," said Lesch.