The messages arrive in the email inboxes of McCourt students every Wednesday morning.
Hey, how has your week been? … Make sure to drink water today. … What have you done for yourself recently that makes you happy?
"In the aftermath of COVID-19, one of my first tasks was to give students support," said Keith Guerrant, the staff member behind the messages and, as of 2021, the new student affairs coordinator for the McCourt School.
"We had returning students that completed their first year of graduate school online during the pandemic, so this was their first time on campus. And then we also had first-year students arriving on campus for the first time. A lot of the conversation about how to welcome students to campus centered around wellness."
In a 2021 study by the American Council on Education, 73% of college presidents identified mental health as a "pressing issue" — up from 53% in a survey taken a year earlier. McCourt is addressing this challenge in myriad ways.
Yoga, anyone?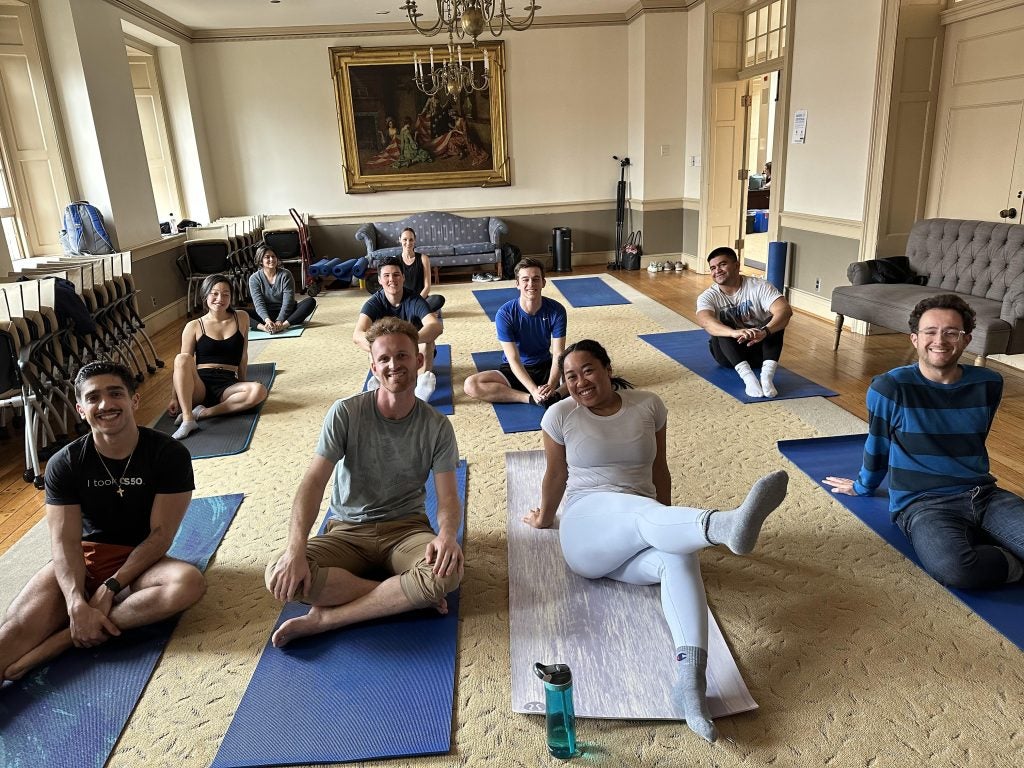 That is just one of a number of extracurricular activities that include mindfulness exercises with Georgetown's John Main Center for Meditation, midday walks and Wednesday sundae socials. The activities, Guerrant said, are intended to be "engaging and purposeful." They also dovetail with the University's commitment to cura personalis, a Jesuit concept that translates to "care for the whole person."