The 2023-2024 Richmond Foundation Fellows, Zeynep Çelik (MIDP'25), Lindsay Cox (MPM'24), Madeleine Dimarco (MIDP'25), Maya Millette (MPP'24), Charlene Nguyen (MPP'25), Madeline Ross (MPP'25) and Dan Ryan (MPP'25), will work with McCourt faculty members and research centers on a variety of new and expanded projects, including research on Medicaid, Healthcare Shortage Professional Areas (HPSAs) and policy responses to global health problems.
The George E. Richmond Foundation, in partnership with the McCourt School, supports students' interests in health care through experiential learning opportunities which foster the Foundation's mission of advancing the connection between oral health and overall health.
Each year, Richmond Foundation Fellows are awarded partial-tuition scholarships, paid research assistantships alongside McCourt School faculty and affiliated research centers and mentorship opportunities from oral health experts.
Meet the 2023-2024 Richmond Foundation Fellows
Zeynep Çelik (MIDP'25)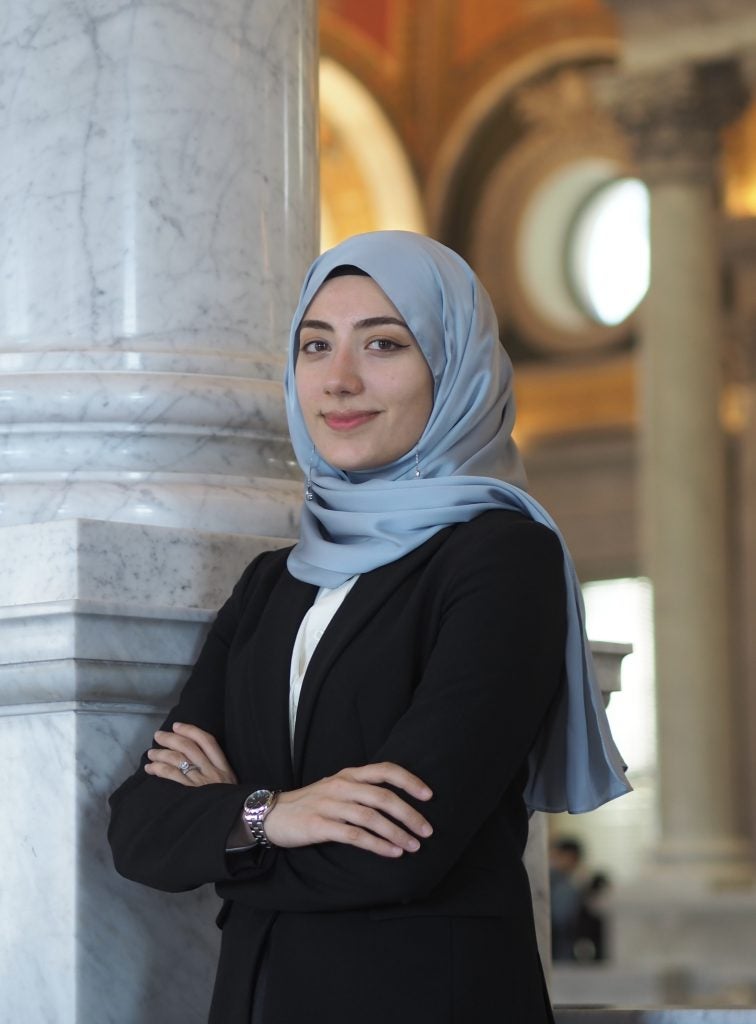 As a Richmond Foundation Fellow, Çelik, a former data analyst at KPMG and the Pew Charitable Trusts, will work alongside Richmond Foundation Fellow Lindsay Cox and Research Professors Kevin Lucia and JoAnn Volk at the McCourt School's Center on Health Insurance Reforms (CHIR) as they build upon previous efforts to map the current regulatory environment and market incentives that affect consumers' access to dental coverage.
"Public health is a crucial element of a holistic approach to fostering development within communities," said Çelik. "Health policy works to promote increased quality of life for individuals through widespread access to basic health care needs."
Lindsay Cox (MPM'24)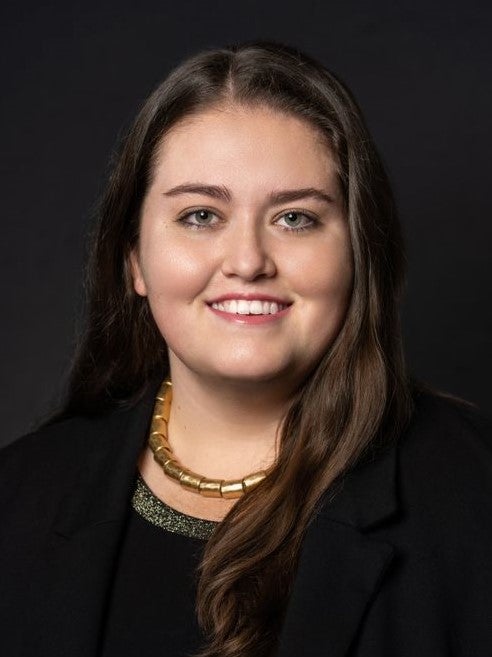 Cox, prior to graduate school, spent six years working in advocacy and health policy as a nonprofit director for rare and chronic disease populations. As a Richmond Foundation Fellow, Cox will join Çelik to support research led by Drs. Lucia and Volk to comprehensively analyze and report on the current legal and regulatory landscape that affects consumers' access to dental coverage offered through ACA marketplaces.
"Oral health care plays a critical role in holistic health care, ensuring that patients get the best treatment and enabling healthier lives and a more secure future," said Cox. "I am committed to the belief that affordable, accessible health care for all is a basic human right."
Madeleine Dimarco (MIDP'25)
Prior to graduate school, Dimarco worked in public health for four years, living and working in Rwanda and Malawi, and witnessed firsthand how oral care is often deprioritized when defining a governments' primary health care service delivery package. "As the global burden of disease shifts away from infectious diseases to non-communicable diseases, dental care must become a critical component of any country's long-term vision for the health of its population," said Dimarco.
This academic year, Dimarco will work alongside Assistant Professor Krista Ruffini to study how the designation of a facility, population or location as a Healthcare Shortage Professional Area affects the availability and quality of dental, primary care and mental health providers. 
"I hope to better understand how governments can expand access to specialty care, both in terms of the availability and delivery of services, and to examine the mechanisms by which individuals and governments pay for those services," she said. 
Maya Millette (MPP'24)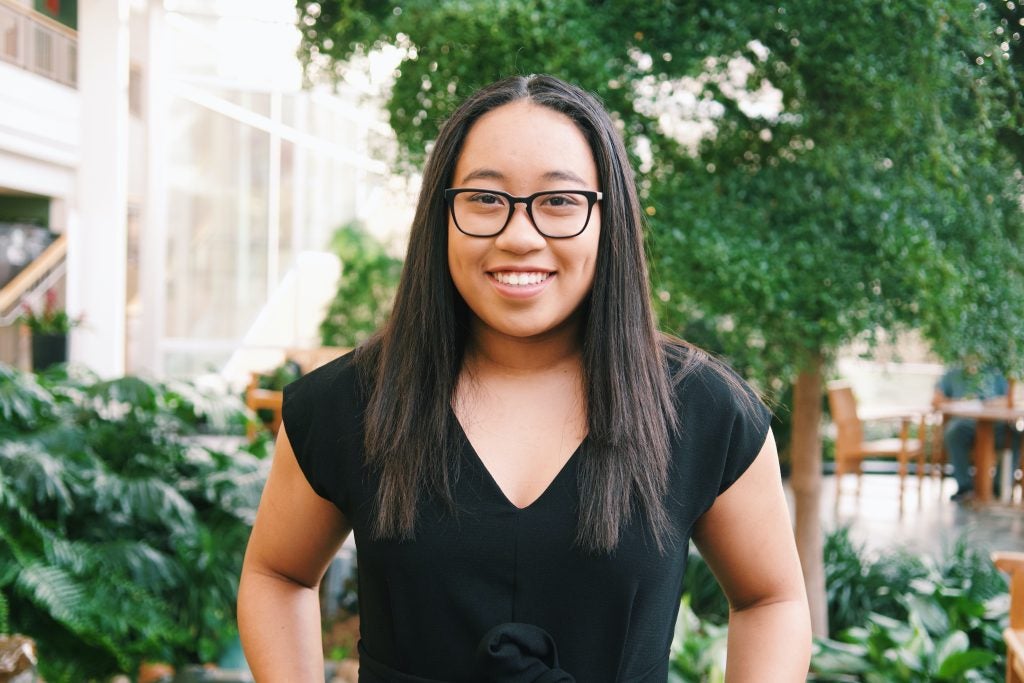 As a former White House intern in the Office of Science and Technology Policy for the President's Council of Advisors on Science and Technology, Millette supported the development of reports on health equity issues, including "A Transformational Effort on Patient Safety." At the McCourt School's Center on Children and Families (CCF), she has expanded her research interests to postpartum Medicaid coverage extension for mothers. 
As a Richmond Foundation Fellow, she will continue her work with Associate Professor of the Practice Kelly Whitener. Millette hopes to connect her interests in maternal health and oral health services, as well as develop policy solutions that address the racial disparities and knowledge gaps between the two topics. 
"The Fellowship will give me the tools to think strategically about how public and private organizations can transform the delivery of oral health services and holistic health care for all populations," said Millette.
Charlene Nguyen (MPP'25)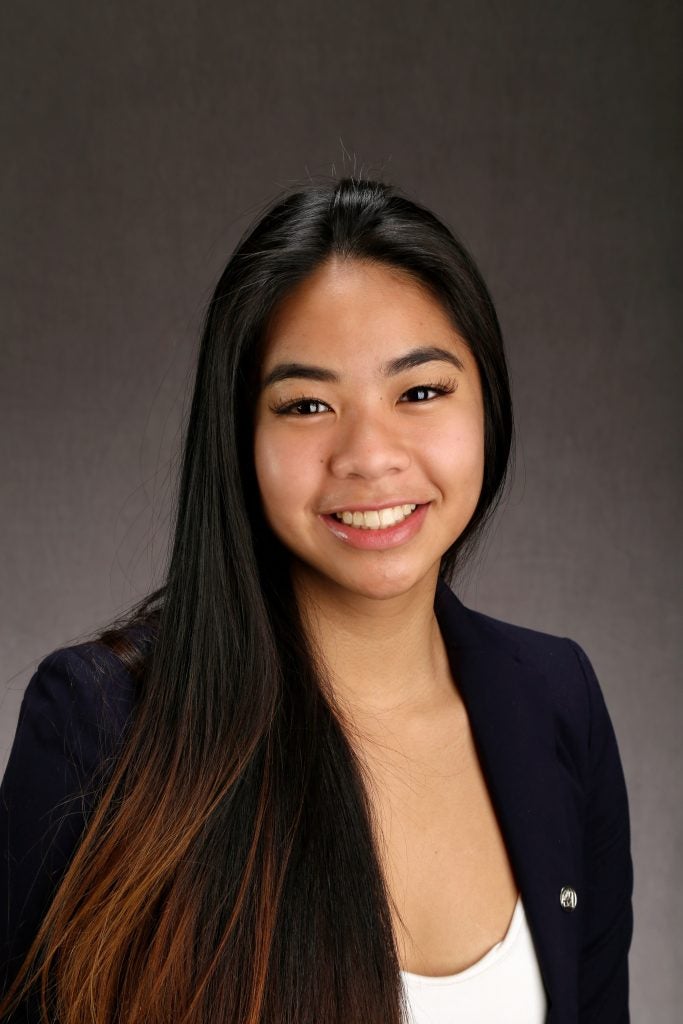 Nguyen, who previously spent years working to navigate the shortfalls of Medicaid and has dedicated her career to advancing health equity, will work alongside Assistant Professor Rebecca Johnson to study individuals with substance use disorders and their interactions with the legal system and how that affects their health outcomes. Together, they will analyze results from a randomized controlled trial that provided hands-on legal assistance to clients to improve their recovery outcomes.
"The Fellowship provides a unique opportunity to explore long-term solutions to increase the sheer number and diversity among dental professionals and dental students, especially as the country faces a health care professional shortage," she said.
Madeline Ross (MPP'25)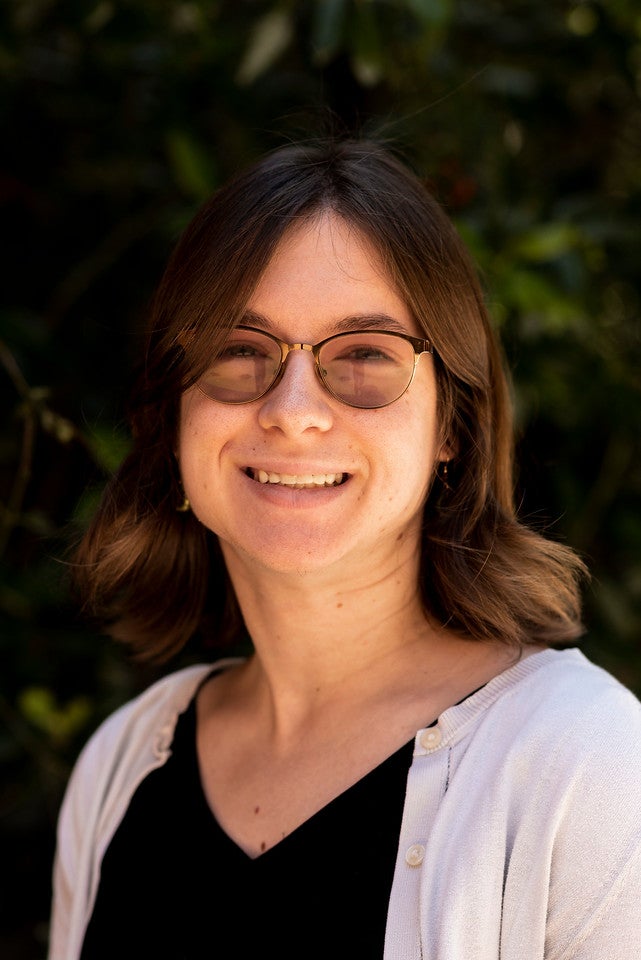 As a former legislative assistant at the Maryland Department of Legislative Services, Ross helped identify barriers to accessing oral health in the state and developed a series of maps using ArcGIS — a geographic information system software used for mapping and spatial analysis — to highlight disparities among Medicaid subpopulations.
"I intend to use my McCourt School education and my time as a Richmond Foundation Fellow to expand my understanding of how public policies that are grounded in data and human experiences can eliminate health disparities," she said. 
Ross will work alongside Richmond Foundation Fellow Dan Ryan to support Professor Pamela Herd and McCourt Chair Donald Moynihan, researchers at the McCourt School's Better Government Lab, as they document the barriers families covered by Medicaid face when accessing oral health care.
Dan Ryan (MPP'25)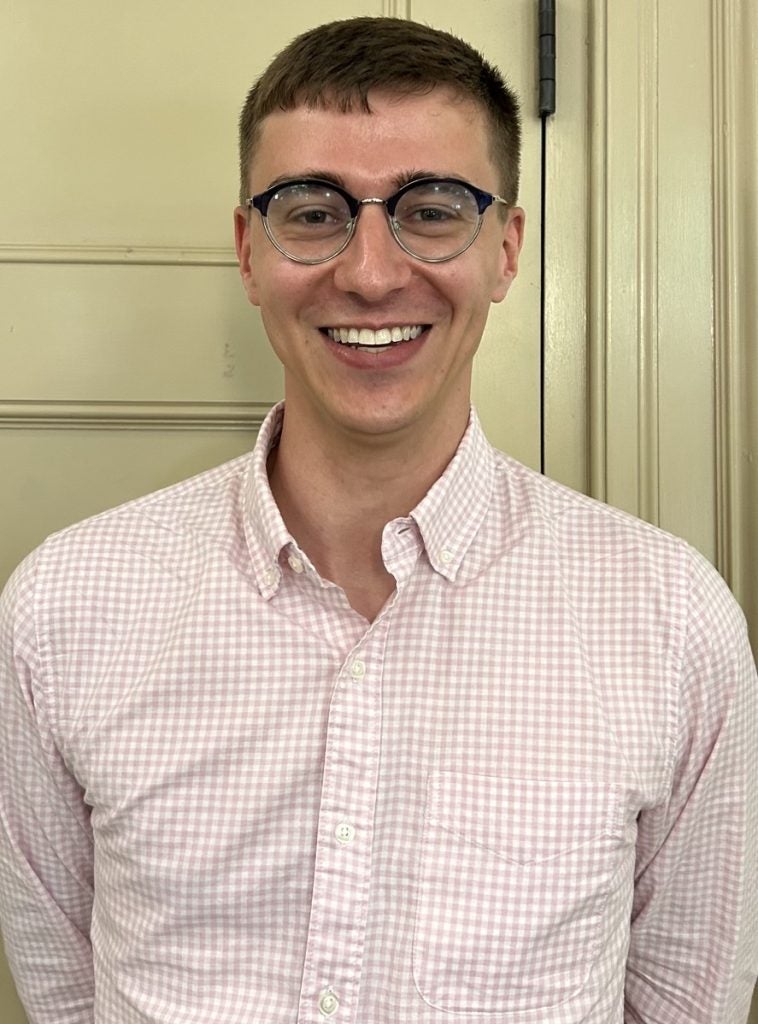 In partnership with Ross and Drs. Herd and Moynihan, Ryan, a part-time health insurance specialist at the Centers for Medicare and Medicaid Services, will utilize new case studies, public surveys and an updated policy database for their project. The team's latest research will deepen and disseminate knowledge that improves access and coverage.
"I believe the rigor of the McCourt School and the Richmond Foundation Fellowship will help me develop the requisite competencies to further my career and life goals in pressing for positive change in the U.S. health care system," said Ryan.