"Cuong, Nicolás, Payal and Hailey had a unique and interesting project," said Associate Professor Jacobus ​​Cilliers, the former students' advisor. "They developed a classroom observation instrument for their client, NewGlobe, trained enumerators to pilot it in three different countries in Africa and then analyzed the results of the pilot."
"NewGlobe praised the students' work and intends to apply this tool in all of their monitoring and evaluation work moving forward," Cilliers added. 
Developing a tool to measure teacher performance in the classroom
Founded in 2007, NewGlobe supports national and state governments by creating powerful technology-enabled education systems. Today, the company's portfolio of programs spans Africa and Asia.
In working with NewGlobe, the McCourt students' goals were two-fold: to develop an analytical framework, and develop, pilot and refine a new teacher observation instrument supported by a training manual. The new educational tool needed to help NewGlobe measure teacher performance in the classroom, including their interactions with students.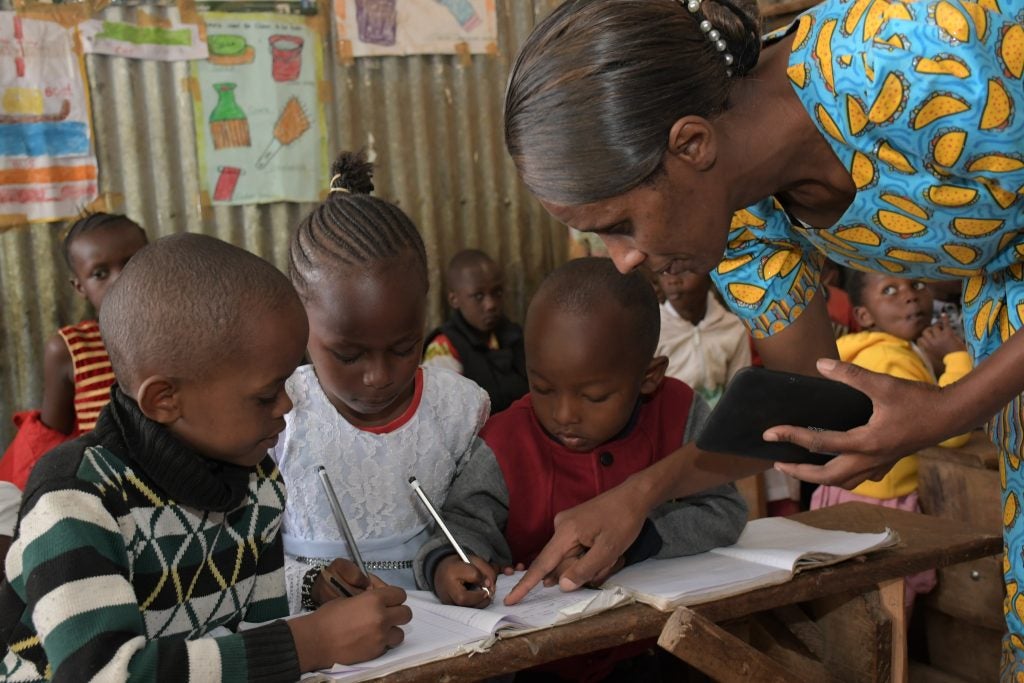 "The process of designing a classroom observation tool was very exciting but came with its own set of challenges, from budget constraints to limited training resources and access to meaningful data," said Soneja. 
"We hope that the new teacher observation tool will provide a more accurate and comprehensive assessment of teaching practices," she said. "Its low-inference approach, combined with the ability to capture specific teaching practices, makes it adaptable so that it can be used for different contexts in developing countries."
"Developing this tool and associated materials was a huge help to us," said Daniel Rodriguez-Segura, vice president of Measurement & Evaluation at NewGlobe. "We intend to use it during our next two launches, likely in West Africa and South Asia."
NewGlobe hopes to work with another capstone project team during the 2023-2024 academic year, spurring a potential new partnership with McCourt students and providing them an opportunity to engage in real-world applications of international development policy work. 
Learn more about the Master of International Development Policy program here.