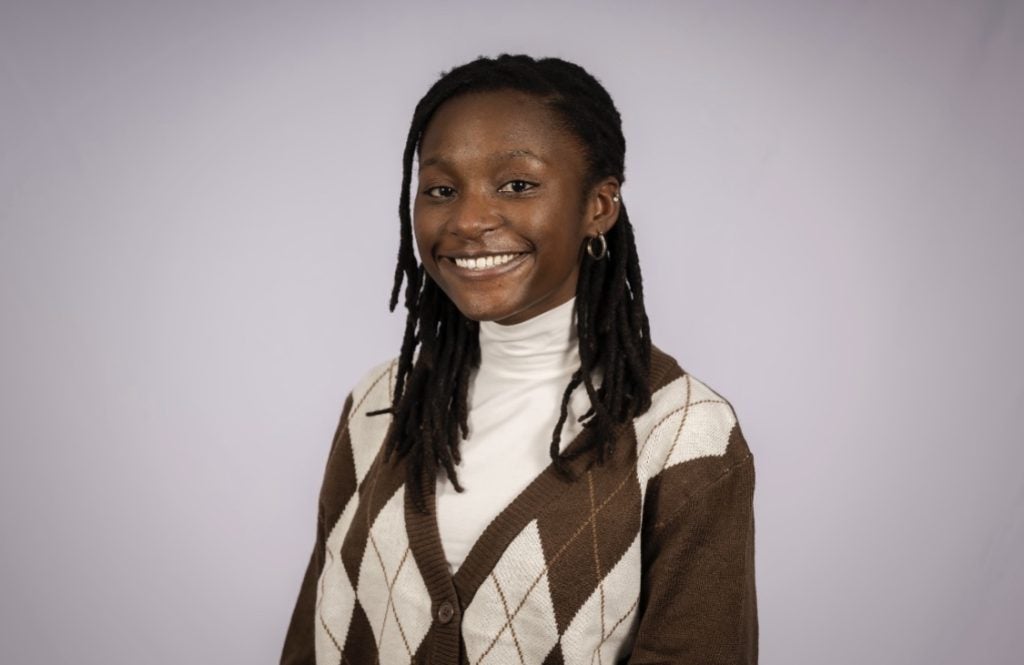 Sade Cole (MPP'24), a first-year student in the McCourt School's Master of Public Policy program, devotes most of her time to social justice work. Her journey to McCourt started with an internship at the Department of Social Services in Montgomery County, VA, where she specialized in foster care and child protective services. Over the course of Cole's frequent home visits, she discovered a number of systemic issues facing the families with whom she interacted.
"It wasn't just one family going through something," said Cole. "A majority of the families seemed to be facing similar challenges — from the lack of resources and support to the insurmountable hurdles they had to overcome." 
Inspired by the advice and support of an undergraduate professor, Dr. Brandy Faulkner, Cole decided to explore public policy and opportunities to advocate for people's rights at the macro level.
A "drum major" for justice
As a Black American, Cole finds it hard to see certain realities over and over again, but she grounds herself in resiliency, patience and faith.
"It is easy to feel overburdened and almost hopeless as a Black woman working to address the many injustices facing marginalized communities," said Cole. "But it's exciting to be a part of the story, the advocacy, the change, the work."
Cole draws inspiration from Martin Luther King, Jr., and his ability to envision a future better than the world he lived in. She looks up to him, not simply because he was a visionary or a major civil rights leader, but because he was driven by his faith to seek justice.
"MLK took the desire for justice and turned it into a tangible fight for people's rights," said Cole. "One of my favorite quotes is from a 1968 sermon of his: 'If you want to say that I was a drum major, say that I was a drum major for justice. Say that I was a drum major for peace. I was a drum major for righteousness. And all of the other shallow things will not matter.'"
Following Dr. King's call and her Christian faith, Cole pursued internships at YouthWorks, a faith-based organization that empowers young people to serve communities, the Child Advocacy Center, a nonprofit that coordinates the investigation, treatment and prosecution of child abuse cases, and Flikshop, a criminal justice organization that connects incarcerated individuals with their families.