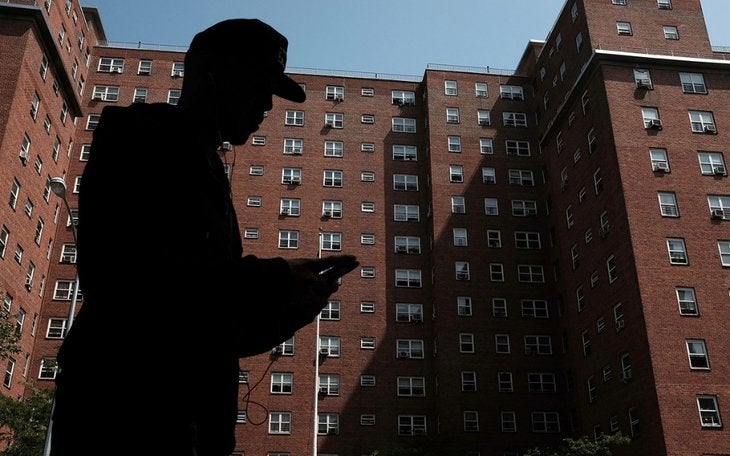 November01, 2017–McCourt School Professor Sheila Foster, along with her colleagues at Fordham University, the University of Virginia, and the University of Arizona, were recently awarded a $1 million grant by the National Science Foundation's Smart and Connected Communities division.
The grant will support the team's co-production and design of a community-owned broadband network to address the digital divide in underserved communities in Harlem, New York City. The plan aims to lower consumer costs, improve energy efficiency, simplify management, and strengthen security. Servers will be centrally located in subscribing buildings, and residents will be able to connect to high speed Wi-Fi using affordable devices and will be given tablets to access a variety of services.
The design of the broadband network follows the principles set out in the "co-city" methodological approach, developed by the international research lab directed by Foster and Professor Christian Iaione. The methodology draws heavily on Foster's groundbreaking research on governing urban commons. "The city shares some of the classic problems of a common pool resource—the difficulty of excluding people and the need to design effective rules, norms and institutions for resource stewardship and governance," Foster recently explained in an op-ed.
Unlike traditional public-private partnerships, the co-city methodology brings together a larger group of stakeholders–public officials, private actors, social innovators, knowledge institutions, and the general public– to co-produce and co-manage urban resources. "It's important to have those five actors. […] The idea is to co-create the city, to co-create public goods and assets for the city that are accessible, affordable, and shared more broadly than we see in cities today," Foster explained. As such, the co-city methodology has a strong element of social inclusion and distributional equity embedded within its core design principles.
The co-city model isn't exclusive to addressing the digital divide. This December, Foster and her lab colleagues are hosting an urban innovation and civic entrepreneurship retreat supported by the Rockefeller Foundation in Bellagio, Italy. The retreat will bring together city officials from around the world (including the U.S., Europe, Mexico and Africa), urban leaders from national and regional organizations (such as Brookings, UNHabitat and the German Marshall Fund), as well as representatives from the nonprofit and private sectors. There will be workshops at the retreat to help city officials and innovators craft new experiments applying the co-city model to different kinds of challenges cities face, including migration, climate change, neighborhood regeneration, and inequality.
Foster, who has a joint appointment with the Georgetown Law Center, says there are opportunities for McCourt students to get involved either in the Harlem project or the co-cities research project. "McCourt students might be particularly interested in helping us to gather relevant data and conduct interviews for our co-cities mapping project," she said.
To learn more about Foster and her research, you can visit her law school website here.