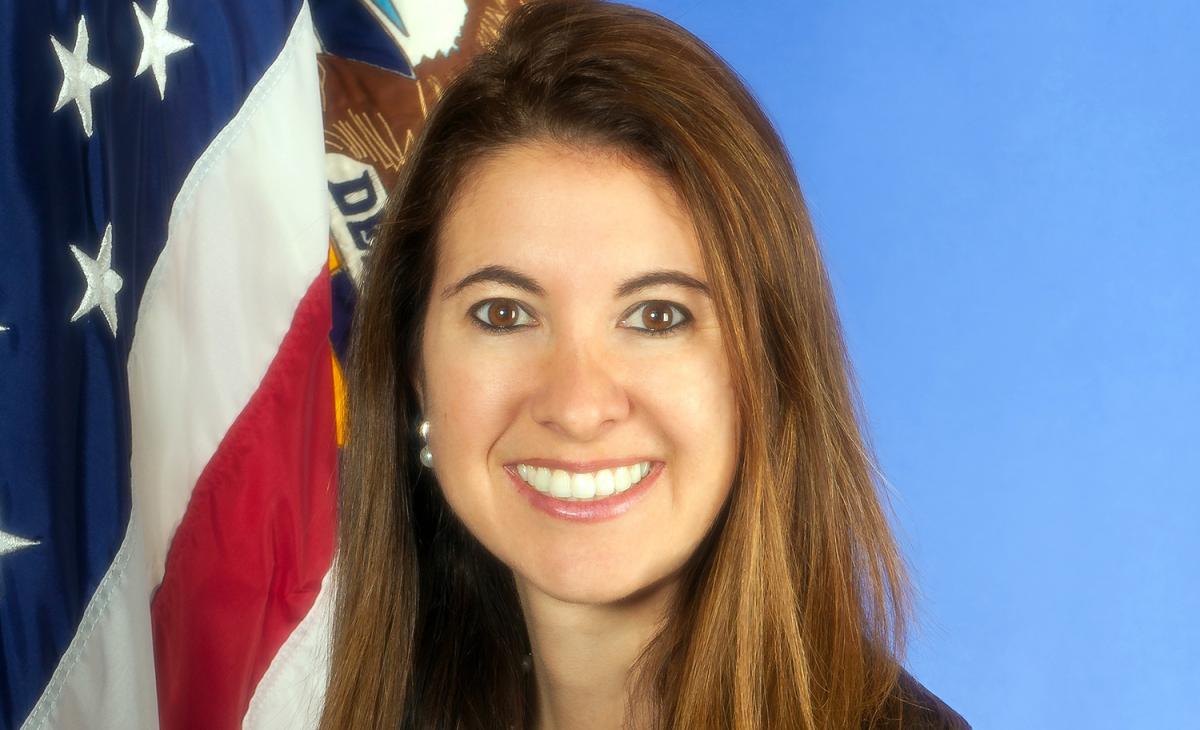 Adriana Kugler, professor at the McCourt School of Public Policy at Georgetown University, has been appointed to the National Academies of Sciences, Engineering and Medicine's Board on Science, Technology and Economic Policy.
The appointment is for a 3-year term.
In this role, Kugler will contribute her wide-ranging expertise in economic and labor policy to further economic prosperity for all Americans by advising federal, state and local governments about cutting-edge policy solutions.
"I am looking forward to working with a diverse group of experts from academia, public policy and the private sector to put forward evidence on how to best design technology policy to support the U.S. economy, and how to best develop skills in our workforce to support technology adoption," Dr. Kugler said.
A Prolific Scholar and Public Servant
Kugler served as Chief Economist of the U.S. Department of Labor between 2011 and 2013, where she worked actively on developing policies and proposals on unemployment insurance, training programs, retirement benefits, overtime pay and minimum wages, immigration, disability insurance and occupational safety regulations. Dr. Kugler has published widely in the top journals in Economics and Public Policy on the impacts of various labor market policies on workers.
She was also Vice-Provost for Faculty at Georgetown from 2013-2016. Professor Kugler has served on the Technical Advisory Committee of the Bureau of Labor Statistics and the Committee of Visitors of the NSF's Division of Social and Economic Sciences (SES). Professor Kugler is currently chair elect of the Business and Economics Section of the American Statistical Association as well as an elected member of the Executive Committee of the Latin American and Caribbean Economic Association.
She is a Research Associate of the National Bureau of Economic Research and Research Fellow of the Center for Economic Policy Research, Institute for the Study of Labor, Centre for Research and Analysis of Migration and the Center for the Study of Poverty and Inequality at Stanford University. She is also a Senior Fellow at the Center for American Progress.
Fostering Prosperity for all Americans
According to their website, "the Board on Science, Technology, and Economic Policy (STEP) is to advise federal, state, and local governments and inform the public about economic and related public policies to promote the creation, diffusion, and application of new scientific and technical knowledge to enhance the productivity and competitiveness of the U.S. economy and foster economic prosperity for all Americans."
"The STEP board and its committees marshal research and the expertise of scholars, industrial managers, investors, and former public officials in a wide range of policy areas that affect the speed and direction of scientific and technological change and their contributions to the growth of the U.S. and global economies. Results are communicated through reports, conferences, workshops, briefings and electronic media subject to the procedures of the Academies to ensure their authoritativeness, independence, and objectivity."