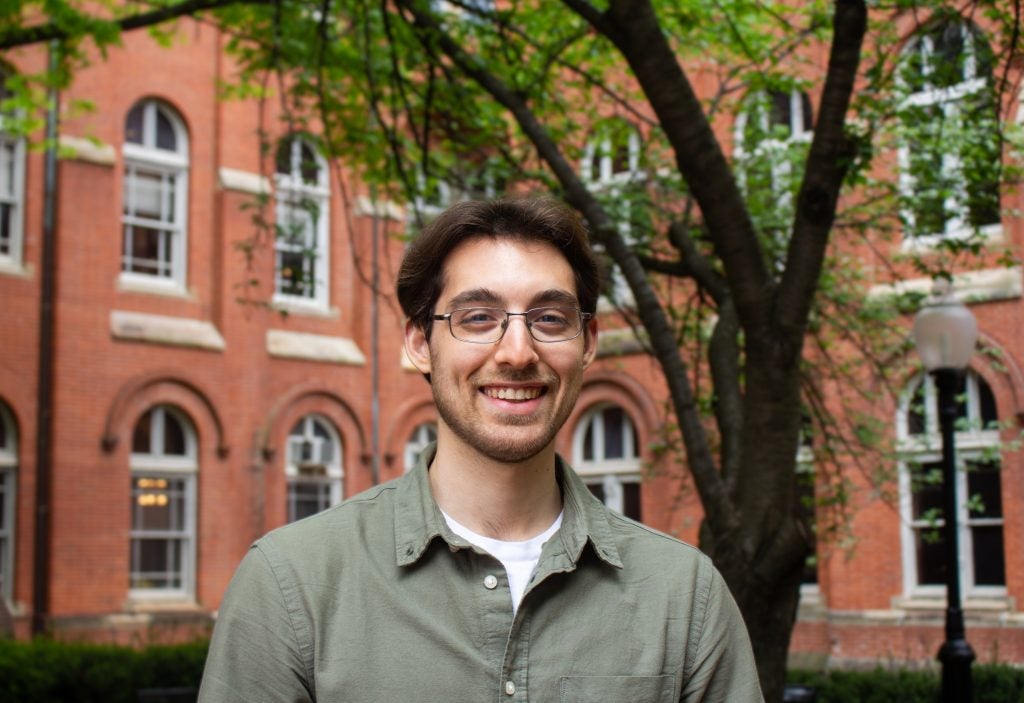 Joshua (Josh) Rosen (MS-DSPP'23) grew up in the suburbs south of Boston, Massachusetts, where land-use regulations and zoning often restrict multi-family and affordable housing.
"Watching people in my hometown of Cohasset fight against affordable housing programs ignited my interest in housing, transportation and urban policy," said Rosen. "I was raised in a car-dependent community, where state funding for public transportation is closely tied to diversifying housing stock and increasing affordable housing opportunities."
Prior to stepping foot on Georgetown's campus, Rosen read a book by Dr. Eva Rosen, associate professor of urban policy at the McCourt School, whose research is focused on the intersection between poverty and American housing policy. 
"I did not know about Dr. Rosen's McCourt affiliation at the time, but I reached out to her to express my interest in her work," said Rosen, who was later offered a research assistantship with Dr. Rosen during his first year in the McCourt School's Master of Science in Data Science for Public Policy program.
Rosen also had the opportunity to work with Dr. Brian McCabe, an affiliated faculty member in the McCourt School, who is currently serving as the deputy assistant secretary for policy development at the U.S. Department of Housing and Urban Development (HUD). 
Invaluable opportunities inside and outside of the classroom
As a graduate student, Rosen has conducted research alongside expert faculty members, served as an MDI Scholar at the Massive Data Institute, joined the Global Cities Scholars Program and worked as a teaching assistant for two courses. His McCourt School education has equipped him with a greater quantitative skillset and propelled his interest in transportation and housing policy, which he hopes to continue to explore in the future.
Research has become an integral part of Rosen's academic experience. As an MDI Scholar, Rosen worked with the Civil Justice Data Commons to create pipelines for other researchers to explore eviction policies. He presented his research at the Fall 2022 MDI Research Showcase and additional scholarship at the 2022 Global Cities Student Research Summit, where his research focused on the impact of bike shares on traffic injuries.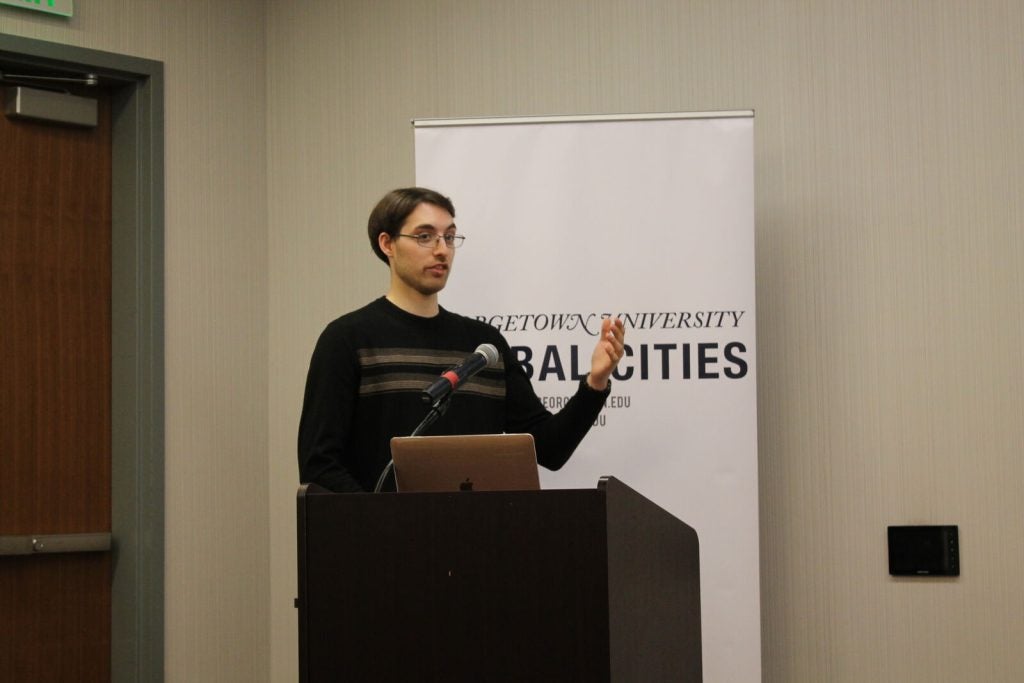 "I'm really interested in alternatives to car dependencies, such as bike shares and e-bikes," said Rosen. "I think this is the future of transportation. Bikeshare is still very affordable, safe, easy and often faster than using a car."
Rosen currently puts his research and analytics skills into practice at Comcast, where he works as a research science intern. "The opportunities to explore statistics and data science both inside and outside of McCourt have been invaluable," he said.
Rosen's passion for data science and statistics will bring him to Northeastern University this fall, where he will begin a Ph.D. program in public policy. Rosen hopes to continue studying transportation and housing policy during his doctoral studies, and in the future, work to drive equitable policymaking.
"This is a field that we got wrong the first time, both on purpose and by accident," said Rosen. "We owe it to ourselves to get it right after intentionally and unintentionally getting it wrong."