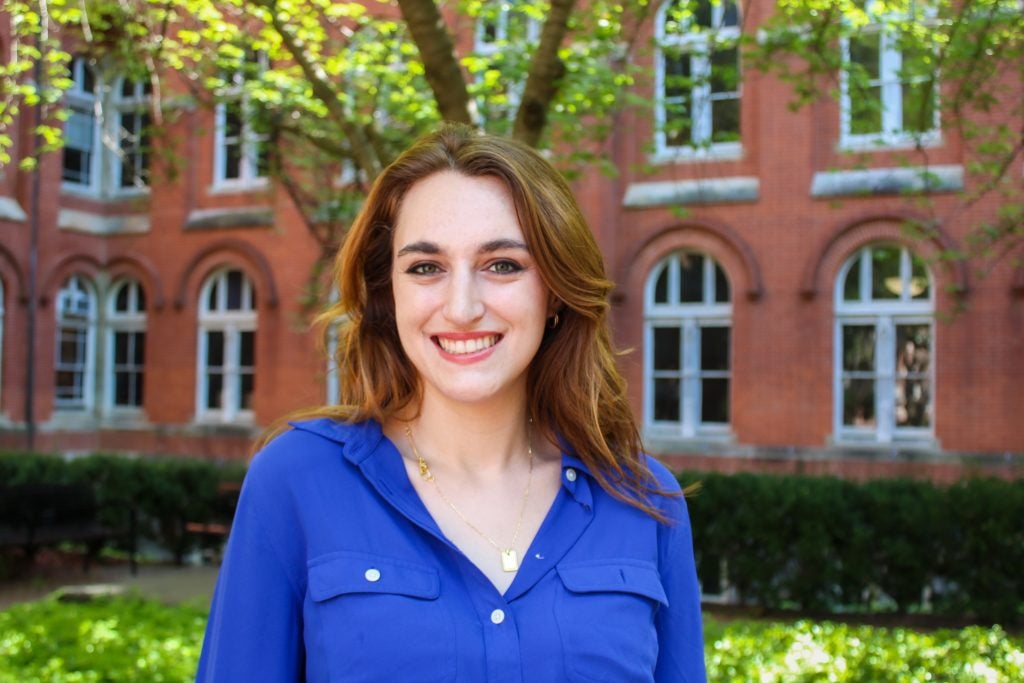 Graduating a year early from McCourt's Master of Public Policy Evening program, Emma Kaboli is eager to continue pushing the bounds of environmental and energy policy. Her passion for environmental justice and sustainability began in college and has led to opportunities at the Department of State and Earthjustice, a nonprofit public-interest environmental law organization.
Like many of her peers, Kaboli's journey to the Hilltop was motivated by a commitment to public service and a desire to hone her policymaking skills. Now, as commencement approaches, she hopes to use those skills at the federal level, joining 54 Georgetown students, including 13 McCourt students, as finalists for the 2023 Presidential Management Fellows (PMF) Program, the U.S. government's flagship leadership development program for advanced degree holders across all academic disciplines. This year, the Program received more than 10,000 applications.
"I am so excited and honored to be selected," said Kaboli. "I have always wanted to work for the federal government." As a Presidential Management Fellow, Kaboli will participate in the two-year program and have the opportunity to pursue 6-month rotations at various federal agencies.
Finding a passion for policy within the legal field
Early in her career, Kaboli joined Earthjustice as a senior litigation assistant, working with the Clean Energy program for three years. There, she had the opportunity to research cases on utility regulation and equitable access to renewable energy, among others, and work with both attorneys and policy specialists, providing her with experience in both legal and policy-related fields.
"My research included the impact of market shifts from natural gas to renewable energy, which isolates low-income families who are disproportionately unable to transition away from fossil fuels," said Kaboli. 
With the guidance of a Georgetown-affiliated colleague, Kaboli learned more about McCourt's public policy curriculum and experiential learning opportunities. She was drawn to the evening program's flexibility, opportunities for collaboration across Georgetown's schools and emphasis on quantitative analysis skills.
"I contemplated going to law school, but through my internship experiences, I realized I wanted to be the person writing the policy memos and whitepapers, finding the right way to do things based on data and making decisions that are equitable and sustainable," said Kaboli.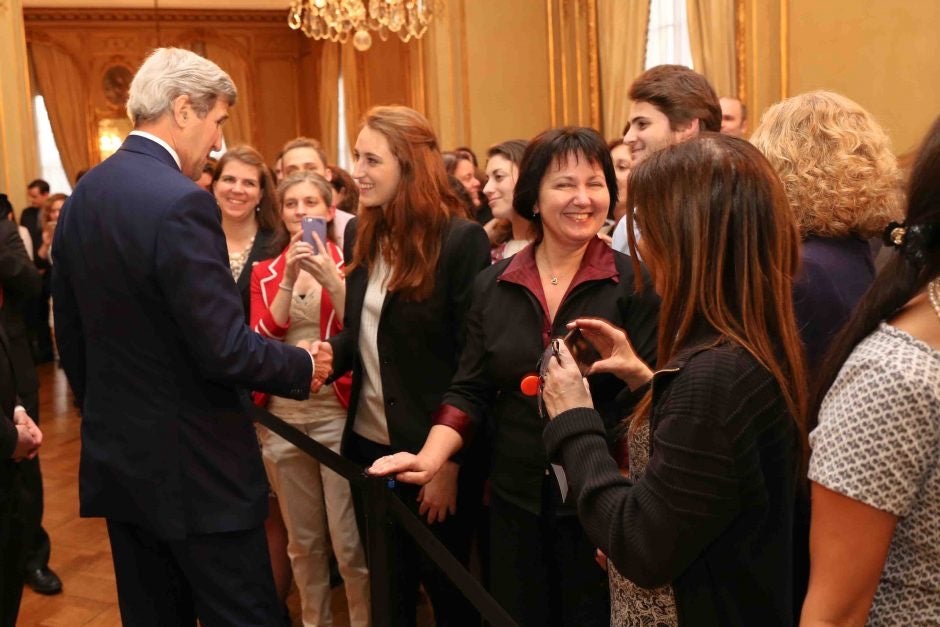 A promising future rooted in public service
Kaboli began her McCourt experience on a three-year graduation track, taking classes in the evening while working more than 40 hours a week. Excited by the myriad opportunities available to McCourt students outside of the classroom, she later decided to leave her full-time position and increase her courseload, allowing her to more fully participate in campus life and graduate a year early.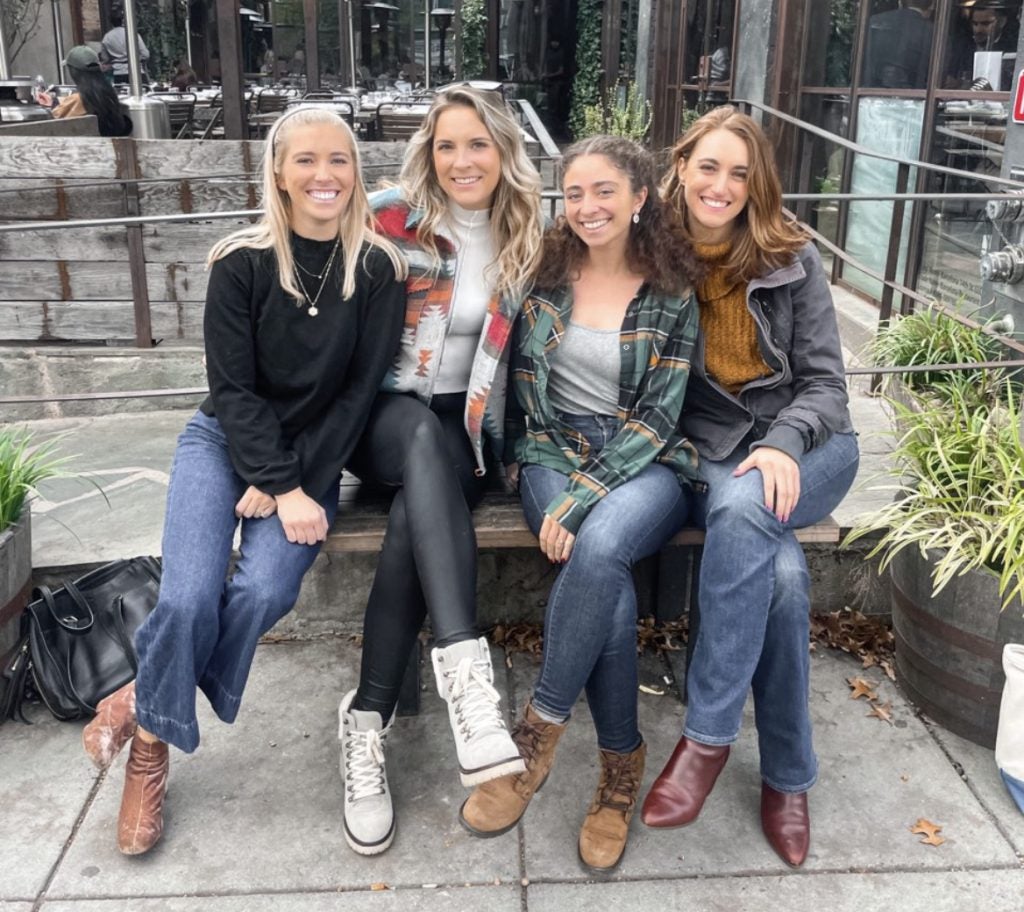 In January 2023, Kaboli began working with McCourt School Assistant Professor Lutz Sager, an expert in the fields of environmental and public economics, on the root causes behind environmental policy successes and failures. Their collaborative research aims to "quantify what makes certain policies successful." 
"I hope our research will have an impact on designing future successful environmental policy," said Kaboli.
For her graduate thesis, Kaboli worked with faculty advisor Adam Thomas to draft, research and analyze a preferred policy topic. Her long-running interest in climate change and international relations culminated in a thesis on "The Relationship Between Renewable Energy Production and Economic Growth at the Country Level." Kaboli was interested in determining whether countries that invest in renewable energy will see either positive or negative effects on their economies. 
"Writing this thesis was one of the most challenging academic projects I have undertaken," she said, "but I am thrilled with my paper and hope to continue researching this topic in the future."  
As a PMF finalist and soon-to-be graduate, Kaboli is on the job hunt and is eager to begin her career in public service. 
"Georgetown University has made DC feel like home to me. I want to stay here and pursue a career in the federal government," she said. "My dream is to one day work exclusively on environmental and energy policy."