Encouraging others not to "self-eliminate"
Manning credits mentorship with most of his career successes, which is why he now serves as an adviser in any capacity he can. Manning is known throughout military and local communities and encourages others not to "self-eliminate." He and his longtime mentor, Lt. Colonel Erika Salerno, coined the phrase to encourage young cadets to believe in themselves and seek out opportunities to apply their talents.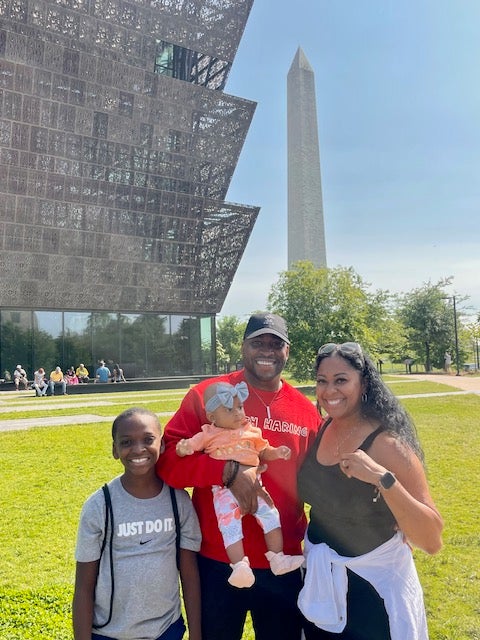 At the local level, Manning leads the flight training academy at Jacob's Ladder, a Maryland-based nonprofit that aims to reduce the number of teenagers entering and returning to the juvenile justice system.
"Throughout my military career, I have learned from mentors who don't look like me," said Manning. "I want to help inspire and coach others from my community because positive representation does matter."
Manning was recently awarded the Military Meritorious Service Award by Blacks in Government (BIG) for his work raising awareness among minorities about opportunities in Army Aviation. BIG recognizes efforts to fully integrate African Americans within the Armed Forces or federal civilian workforce, increase opportunity for participation of HBCUs in federal programs and increase participation in Department of Defense programs.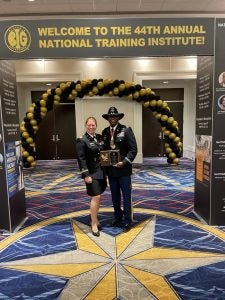 "To be recognized for my work is special," said Manning. "Though it was an individual award, it took collective action from my nominators, mentors and supporters to propel me."
Applying a policy management education as a military leader
At the McCourt School, Manning has taken on a leadership role with the National Defense Policy Initiative, a student organization led by military and civilian students. Manning and his military-connected peers help others outside of their community understand how the civilian and military sectors coincide.
As a General Omar N. Bradley Fellow, Manning will soon begin a year-long internship at the Pentagon. The Bradley Fellowship program offers some of the highest-performing mid-career U.S. Army officers the skills, tools and experiences necessary to innovate and lead at every level. Upon graduation, Bradley Fellows hold a one-year internship with the Joint Chiefs of Staff or in the Office of the Secretary of Defense, followed by a one-year internship with the Army Staff. 
"I highly recommend the Bradley Fellowship to any officers interested in applying," said Manning. "The opportunities we are provided to learn about policy and then go into offices that are directly involved in shaping and implementing policy are second to none." 
After completing the program, Manning will return to the operational field as an Apache pilot. He and his wife, Priyadarshini Persaud Manning, will welcome their third child, Maverick, in April 2024.