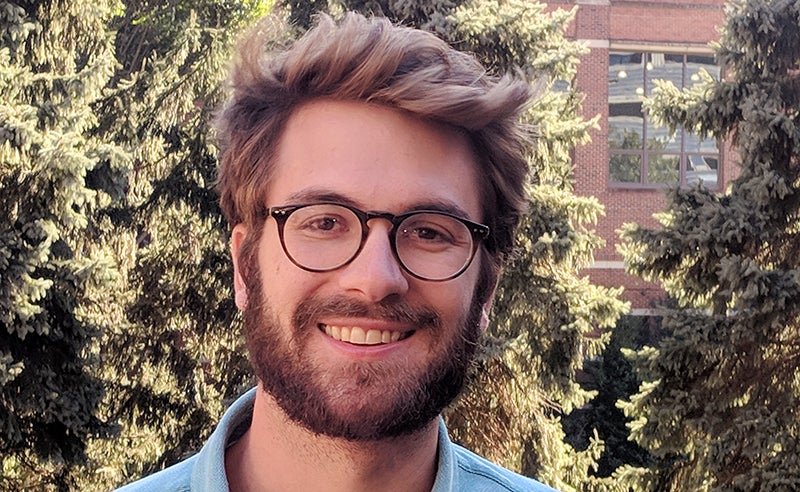 The Whittington Scholarship is a prestigious award given to a second-year McCourt student who excels academically and displays a strong commitment to serving their community. This year, our deserving winner is Alex Brillman (MPP '20).
During his first year at Georgetown, Alex joined the McCourt Energy & Environmental Club. He led numerous E&E initiatives to disseminate information about environmental happenings in DC and reduce Georgetown University's carbon footprint. As E&E president, Alex will continue promoting environmental justice throughout the Georgetown community and working to leave behind a community that is much more environmentally conscious than it was when he arrived.
Alex worked on the gubernatorial campaign for Mr. Alec Ross in Maryland, taking his learning from the classroom to application in real world politics. He helped Mr. Ross draft opinions on legalizing marijuana in a way that promoted racial equity and on protecting Latin American immigrants with temporary protected status. He also worked in his first semester as a graduate assistant for the Georgetown Institute of Politics and Public Service, participating in eye-opening dialogues involving many sectors of the Georgetown community. Alex cites his participation in putting on the Clinton 25 symposium as a highlight of his work with GUPolitics. With what little free time he had left, he brought leaders from the business community on campus to speak to Georgetown students in his role as a director for the McCourt Policy Conference.
Currently, Alex works with DAI Global to research trends into global development with specific research interest in providing low-income people with access to jobs and services. His research centers on issues like mobile money, pro-poor business models and off-grid green energy solutions.
For serving McCourt and other Georgetown-affiliated organizations through his work, and for contributing to domestic and international development policy through his research, we're proud to recognize Alex's service with the 2018 Whittington Scholarship. Congratulations, Alex! We can't wait to see what you do next.