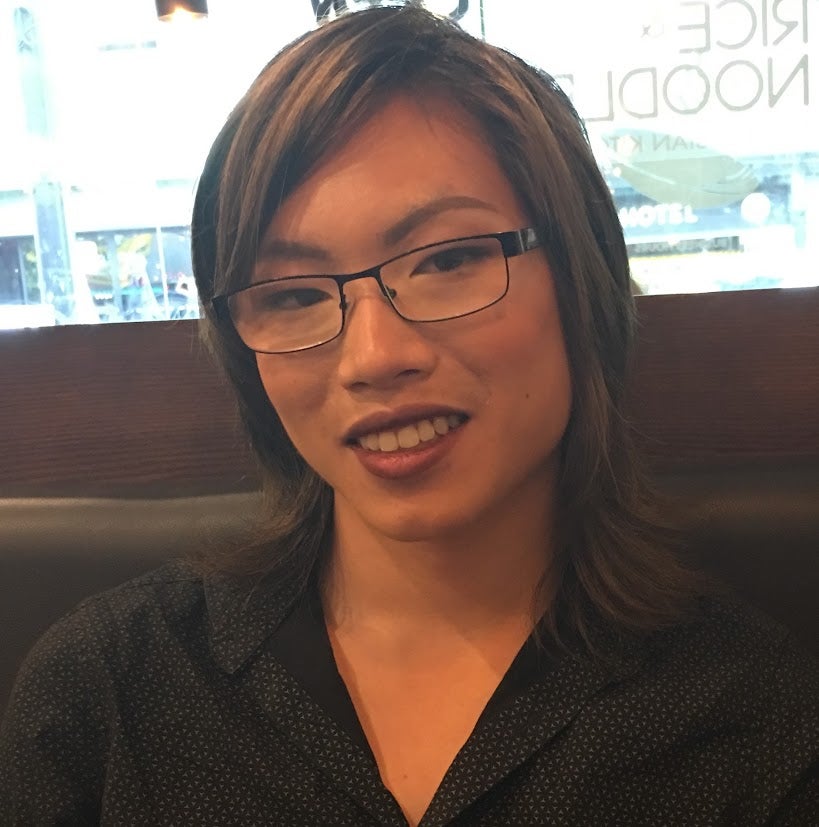 Serenity Fan knows (MIDP'24) that access to clean water changes everything. They are putting their passion for providing water security to communities across Southeast Asia into action as an interdisciplinary data analyst, project manager and proposal writer in the nonprofit and international sectors.
The University of British Columbia Vancouver graduate majored in geophysics, entering the professional world with an incredible journey that took them to Myanmar as a geophysical consultant. They even helped build a machine that could image groundwater.
"There was no blueprint for the vast majority of stuff that we had to do," said Fan, who's also a McCourt School ambassador.
Leaning on their skills in earth science research, quantitative and qualitative data analysis, field team survey management and training, Fan collaborated with the Mon State Department of Rural Development within the Ministry of Agriculture, Livestock and Irrigation (MOALI) to teach residents how to use the technology, analyze the data and interpret it to find the best places to drill for groundwater.
"I feel that's the most substantive thing that I've done," said Fan. There was a lot less 'white saviorism' and more people picking up the tools because it's their land, it's their water and they really ran with it after we left. Whatever the numbers, I'm really proud of the fact they continued to use the technology afterward."
Fan said organizations tend to focus on the initial step of building infrastructure, such as new toilets and wells, but few focus on maintaining them, which they say is often a greater issue and need.
Over four years, Fan raised $550,000 in various grant funding, including from Geoscientists Without Borders, for three organizations performing rural water supply work in Myanmar, mobile health behavior change in India and refugee mental health in Canada. Their desire to expand upon that work led the third-generation Chinese-Canadian to the McCourt School of Public Policy.