1. Bioethics Research Library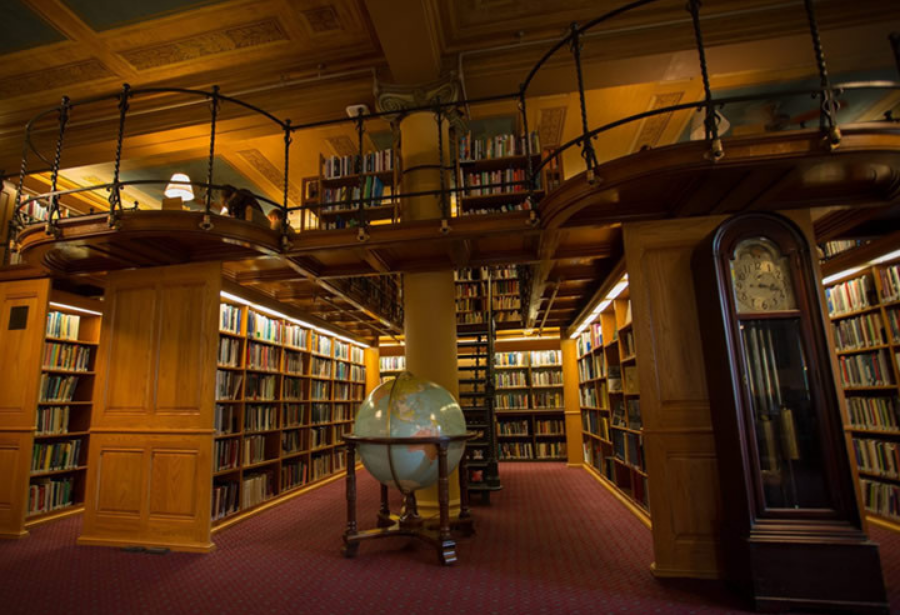 Bioethics Research Library (BRL), one of the quietest and most beautiful study spaces on campus, is on the first floor of Healy Hall. The Library is home to the world's largest and most diverse collection of materials on the ethics of health, the environment and emerging technologies. BRL is open 9 AM-9 PM Monday–Thursday, 9 AM-5 PM Friday and Noon–7 PM weekends.
2. McDonough School of Business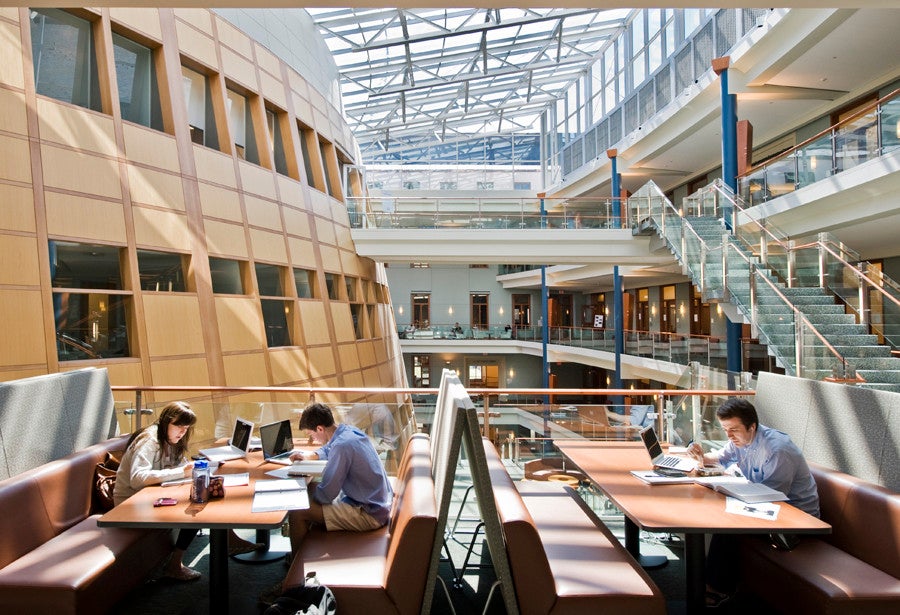 The McDonough School of Business is located in the Rafik B. Hariri Building, a five-story, 179,000 square foot building which opened in 2009. Student lounges, break-out rooms and common spaces are available throughout the Hariri Building 9 AM-5 PM Monday-Friday.
3. Car Barn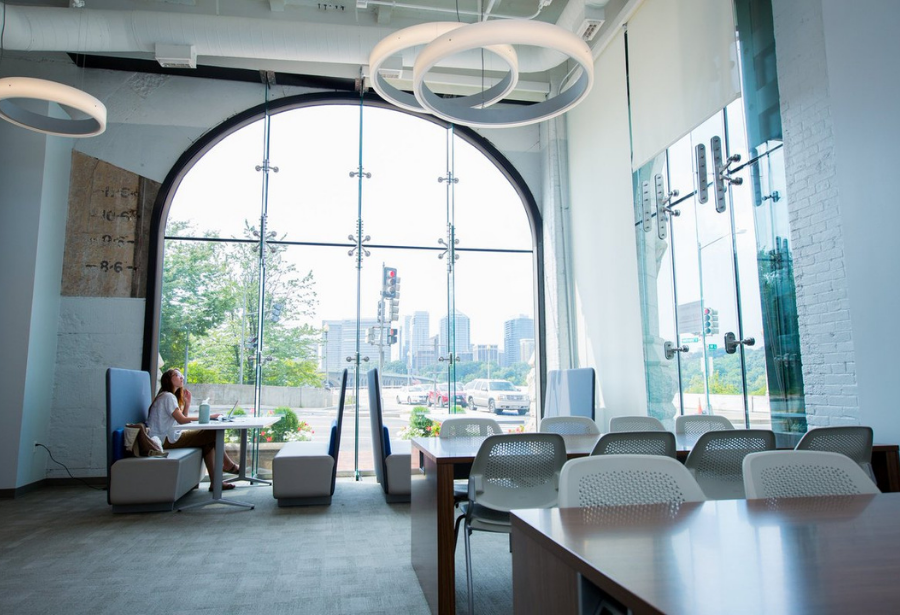 The Car Barn, located on Prospect Street between 35th and 36th Streets, is a historic landmark building which was originally home to the city's horse-drawn trolley cars. Car Barn features a graduate student lounge overlooking the Potomac River on the ground floor and an outdoor terrace. You can grab a bagel at Einstein Bros. on the ground floor 8:30 AM-4 PM Monday-Friday.
4. Intercultural Center Galleria

The Intercultural Center Galleria is located in the Edward B. Bunn, S.J. Intercultural Center, also known as ICC. The ICC is home to the Walsh School of Foreign Service and The Corp's More Uncommon Grounds (MUG), the perfect place for a quick break or extended study session.
5. Leavey Esplanade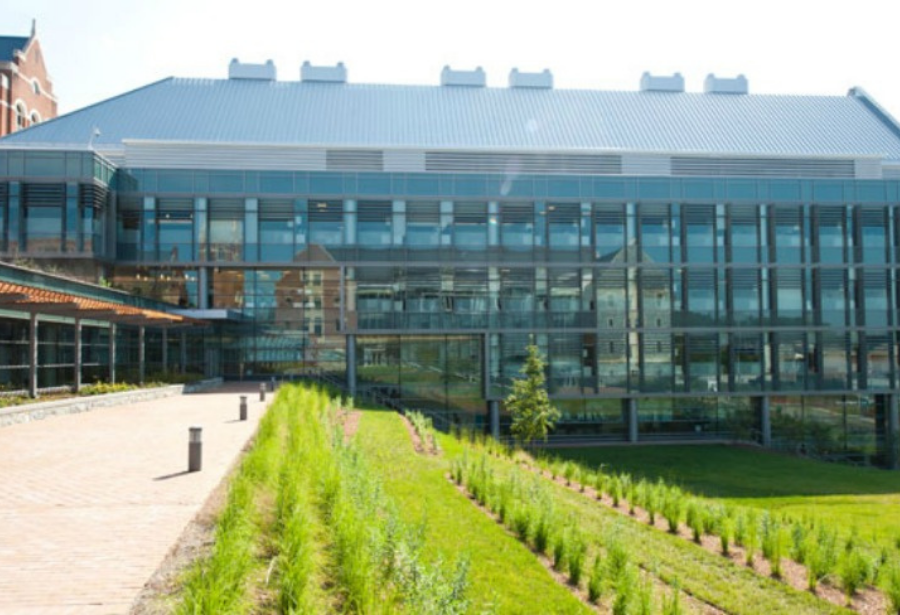 Leavey Esplanade is located adjacent to the Thomas & Dorothy Leavey Center, also known as the student center. The Esplanade is one of many outdoor study spaces on campus. Just inside the Leavey Center, you will find The Corp's Uncommon Grounds, a cozy and intimate coffee shop, and Vital Vittles, a full-service grocery store. 
6. Old North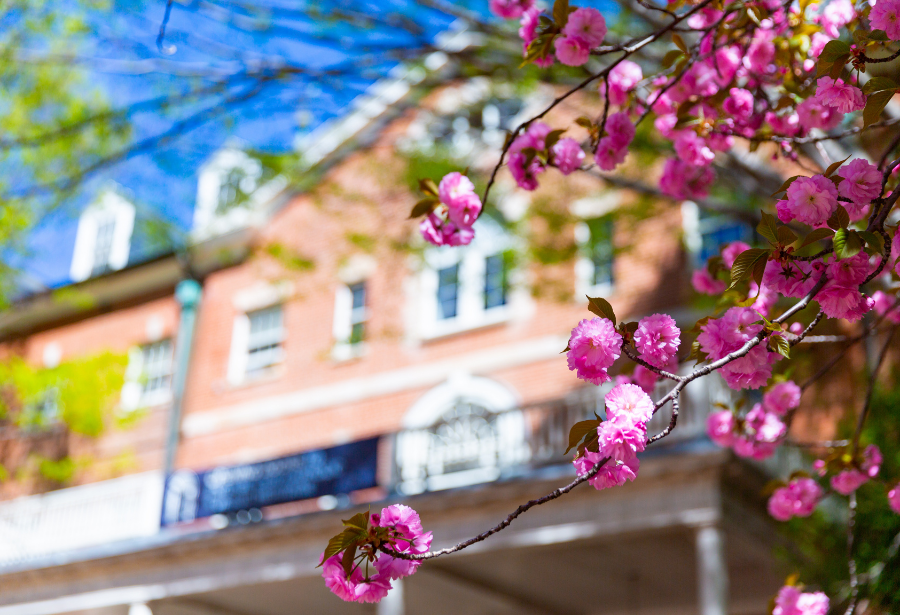 The historic Old North Building is the center of life at the McCourt School and the oldest remaining academic building on Georgetown's campus. The first floor is home to the student lounge, where you will find fellow McCourters studying and catching up between classes. There are also quiet study spaces along the hallways of the second and third floors.
7. Lauinger Library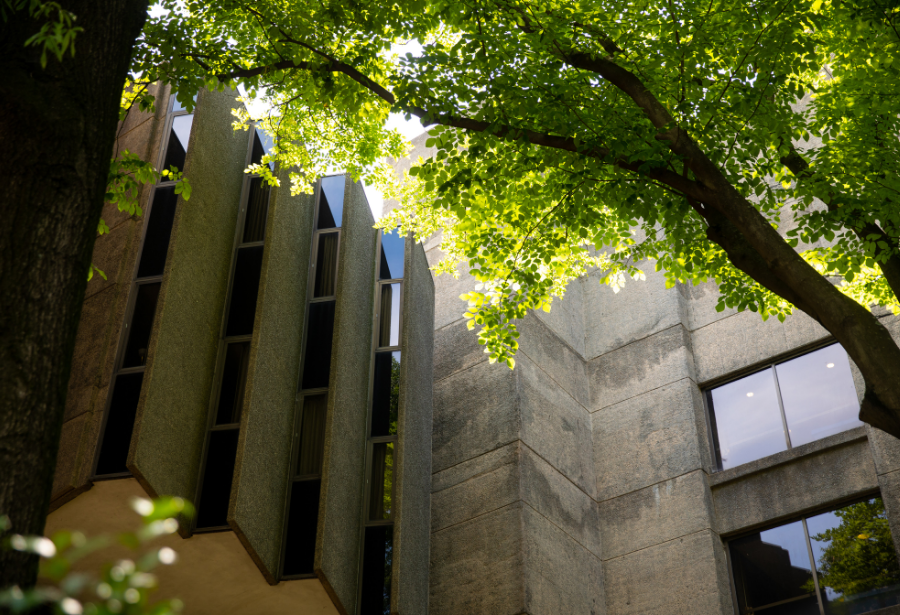 Lauinger Library (Lau) has study spaces available on all floors. Visit the second floor for collaborative study (snack food and beverages are permitted) and the first and fourth floors for Graduate Study Lounges. Reservable group study rooms are available on the second, third and fourth floors, as well as individual study rooms (some of which are first come, first served). All Lauinger study spaces are available 24 hours on weekdays and 8 AM-3 AM weekends.
Lau is also home to The Midnight Mug, The Corp's largest coffee service. Stop in for a morning jolt or afternoon pick-me-up.