Public service has always been Michelle Meza's North Star, so it's fitting that she joined the National Urban Fellows (NUF) class of 2024 at McCourt. Fresh out of the Biden Administration, she's particularly excited to dive deeper into how our representative democracy and public sector institutions work, and — with the residency component of the program — to witness from the ground how they shape people's lives.
"There are so many areas where we can do better," said Meza, adding that she's ready to roll up her sleeves and get to work.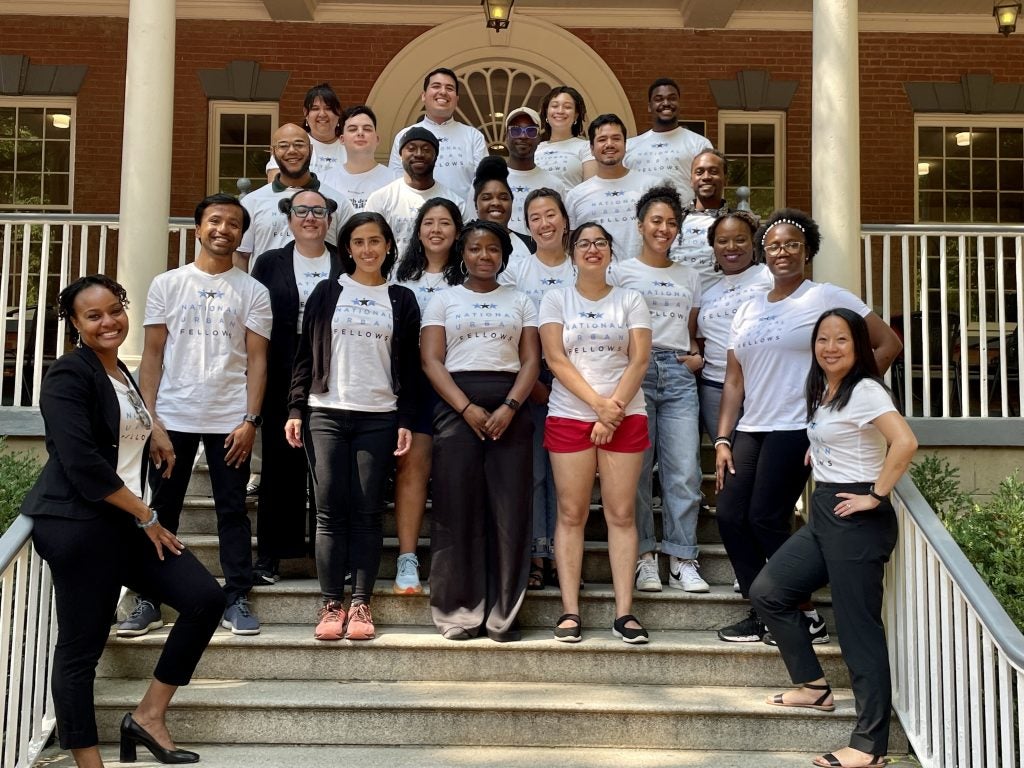 Meza brings a unique perspective to the NUF program. "I'm an American who feels like an immigrant," she said. "I am also a zero-generation American with no generation behind me."
Meza was born in the U.S., but her parents, who were Peruvian immigrants, decided to move back to Peru when Meza was about five years old. She went to college in Peru and then worked for the U.S. Embassy in Lima before returning to the U.S. to earn a master's degree from the School for International and Public Affairs at Columbia University.
"My real immersion in the U.S. started after graduate school," she said, noting that, as a Peruvian American with a foothold in each world and all her family in Peru, it wasn't always easy to find her way.