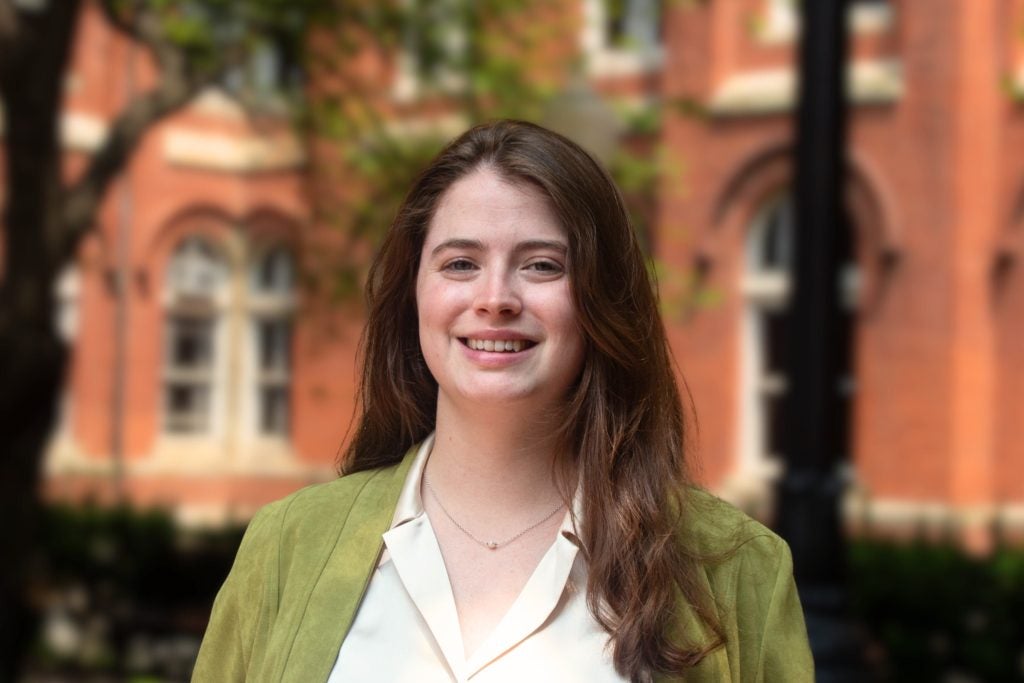 Elsa Ingwersen (MPP'24) almost decided not to run for president of the McCourt Student Association (MSA). Despite an abundance of leadership experience, she struggled with imposter syndrome, doubting her talents and preparedness for MSA's top leadership position.
"My friends reminded me that as a vibrant, compassionate and creative problem solver, I had the leadership skills and vision required for the position," said Ingwersen. 
As an undergraduate studying astrophysics at Embry-Riddle Aeronautical University, Ingwersen was the president of the Association for Women in Mathematics, the vice president of the Honors Student Association and the lead tutor of the Digital Studio. In her first year at the McCourt School, Ingwersen served on the New Student Committees of the Women in Public Policy Initiative (WiPPI) and MSA. 
Last spring, just weeks before MSA elections, Ingwersen faced a number of personal setbacks, including the death of her beloved pet, Pluto, and a broken ankle. She leaned on her McCourt community for support.
"​​My peers gave me comfort when I needed it most," she said. "I continue to be inspired by their kindness, intelligence and passion. They are the reason I chose to run for MSA president."