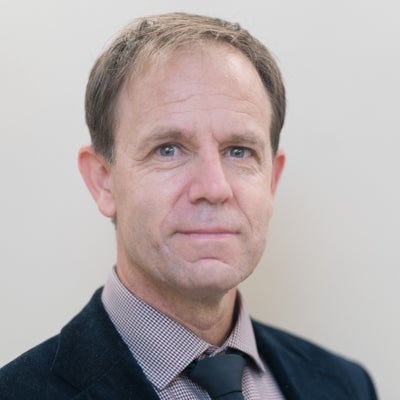 The McCourt School is pleased to welcome R. Daniel Kelemen to its faculty as a McCourt Chair beginning this fall. Kelemen will contribute to growing interest and expertise on European policymaking, and teach two graduate courses on comparative public policy.   
"The McCourt School and Georgetown communities have already made me feel very welcome," said Kelemen. "I look forward to working with and alongside the many talented students, faculty and staff at McCourt, and to supporting them in all of their endeavors."
Dr. Kelemen is currently a professor of political science and law and chair of the Department of Political Science at Rutgers University, as well as an adjunct professor of European Union law at the University of Pennsylvania Carey Law School. His research focuses on the politics of the European Union, law and politics, comparative political economy, and comparative public policy. 
Deepening McCourt's expertise on European policy and politics
"This is a busy time for members of the McCourt community with an interest in European policy and politics. Dan is a well-established scholar with extensive research, writing and teaching expertise on these topics," said McCourt School Dean Maria Cancian. "We are excited for him to join our community and deepen McCourt's research and scholarship on the European Union. We look forward to welcoming him to campus this fall."
Dr. Kelemen has authored or edited six books and more than 100 articles and book chapters. Prior to his appointment at Rutgers, Kelemen was a fellow in politics at the University of Oxford's Lincoln College, a member of the Institute for Advanced Study, a visiting fellow in the Program in Law and Public Affairs at Princeton University, and a Fulbright fellow at the Centre for European Policy Studies in Brussels.
He is a member of the Council on Foreign Relations and comments regularly on EU affairs for European and American media, and has extensive experience consulting on EU affairs for political risk analysis firms and policymakers. 
The McCourt Chair endowment
Dr. Kelemen's tenure at Georgetown is made possible by a 2013 investment of $100 million from McCourt School founding donor and Georgetown alumnus Frank H. McCourt Jr. (C'75). The gift continues to support an expansion of the School's core faculty, an increase in interdisciplinary appointments and stronger cross-campus collaborations.
Dr. Kelemen and inaugural McCourt Chair Dr. Donald Moynihan hold positions created by the gift, which in part, has been reserved for recruiting extraordinary scholars to McCourt.