The Bryce Harlow Foundation awarded a total of 27 fellowships for the 2023-2024 academic year, including McCourt students Mika Alvarez (MPP'24) and Ferdous Dehqan (MPP'26), who were among eight students selected from Georgetown University.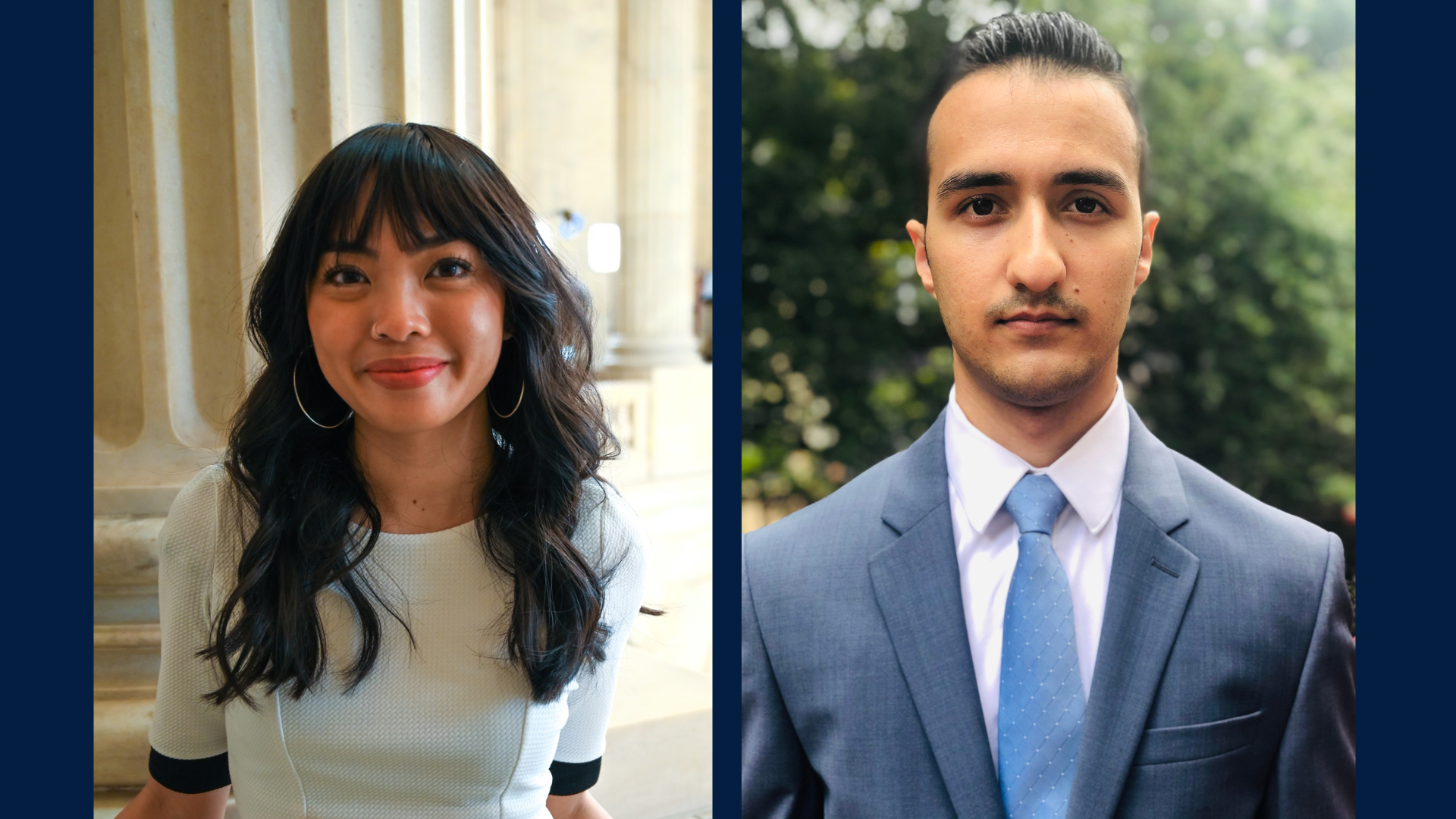 The fellowship program, named after Bryce Harlow, who dedicated his life to both public service and private enterprise, recognizes full-time career professionals in part-time graduate or professional degree programs. In addition to an $9,000 tuition scholarship, Fellows also have the opportunity to take part in a mentorship program with the Foundation's board members.
Alvarez, a first-generation graduate from the University of Nevada, Reno, and a proud Nevadan, works on Capitol Hill as a legislative correspondent for U.S. Senator Jacky Rosen (D-NV). Alvarez has experience in both the public and private sectors in Washington, DC, and is pursuing a master's degree in public policy.
"I chose the McCourt School to find ways to address the complex, pressing policy issues in our country, and the Bryce Harlow Foundation gives students the opportunity to do so while promoting integrity," said Alvarez. "This Fellowship will allow me to grow professionally and develop a deeper understanding of a profession I admire greatly."
Dehqan, a native New Yorker who is also pursuing a master's degree in public policy, is the legislative director for the Afghanistan-U.S. Democratic Peace and Prosperity Council (DPPC). He has previously held roles in legislative affairs, government relations and foreign policy.
"Like the McCourt School, the Bryce Harlow Foundation is dedicated to upholding ethics and integrity, and to recognizing its pivotal role in shaping impactful public policy," said Dehqan. "I plan to integrate these principles in my present and future endeavors by employing evidence-based, cross-disciplinary methods, tackling intricate societal issues and connecting policy research with the communities it serves."
Bryce Harlow Fellowship applications for the 2024-2025 academic year will open in January 2024.