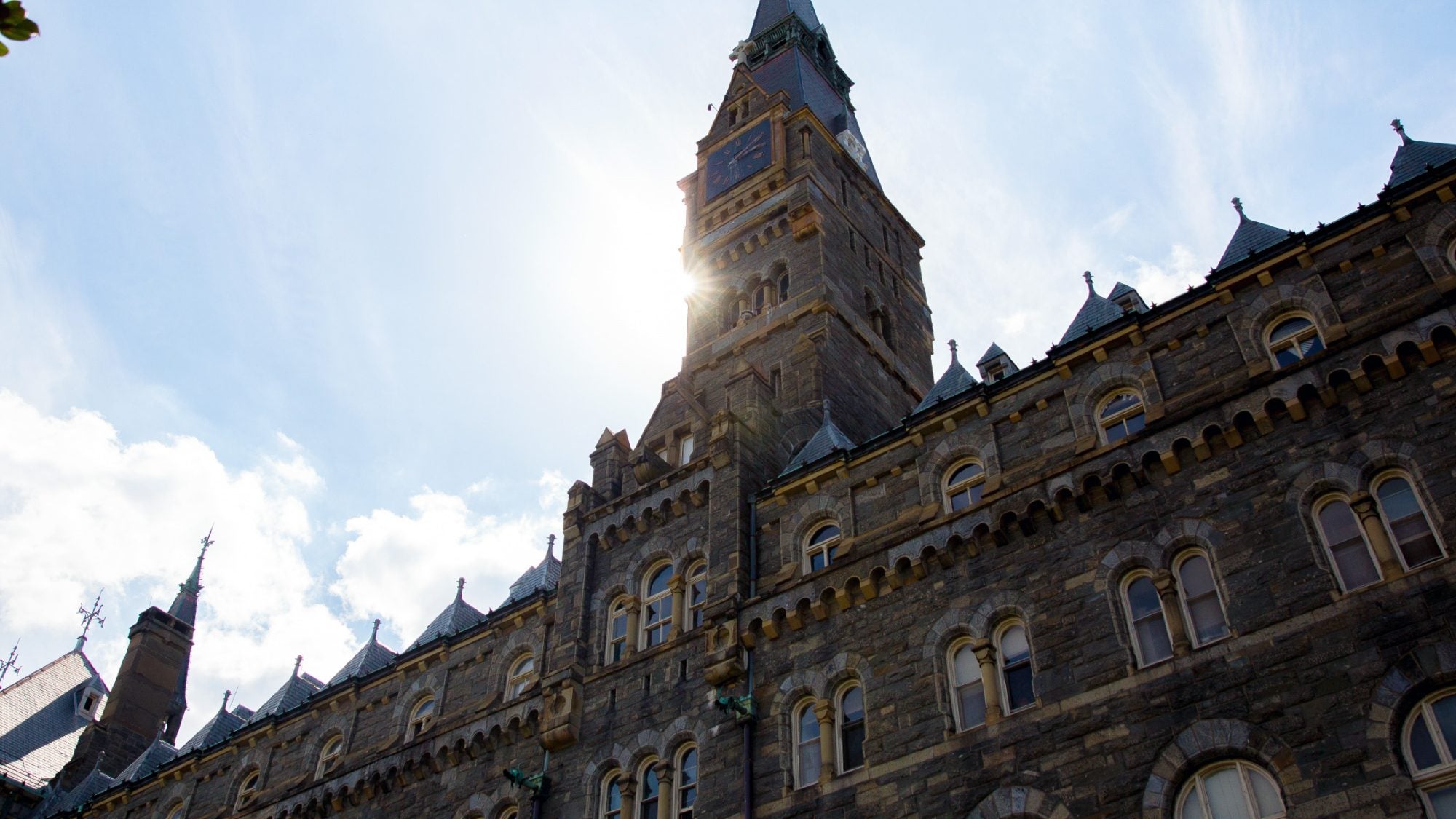 Category:

General News, Student Experience
Title:

McCourt's 2022 Newmark Scholars represent the U.S. Army, Marine Corps, Navy and Space Force
Date Published:
October 3, 2022
Alekhya Chaparala (MPP'24)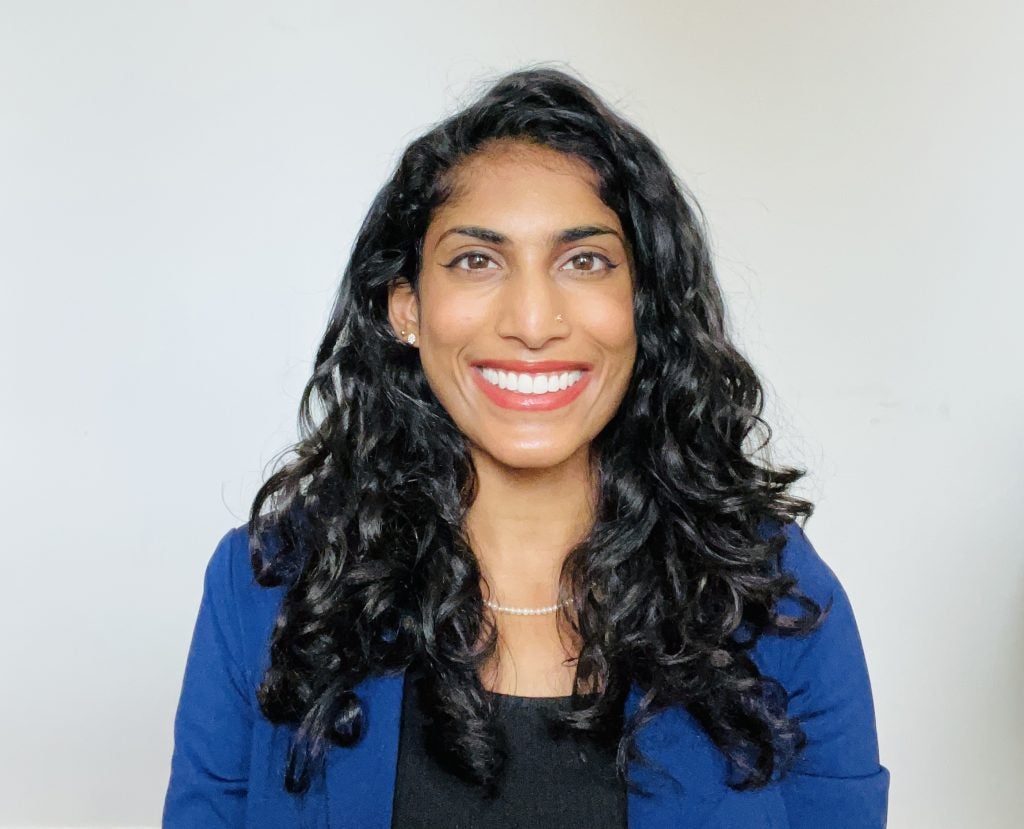 Alekhya Chaparala (MPP'24) has pursued her interest in public policy since she was an undergraduate at Cornell University, where she worked in Cornell's prison education program. Chaparala has since managed global health research in India and worked as a manager at the nonprofit consulting firm Root Cause. "I'm very passionate about building healthy communities," she says, "and that means improving economic health, mental and physical health, social well- being and spiritual well-being for all people." She looks forward to gaining "the technical skills necessary to design, implement and evaluate policy solutions" at McCourt and exploring DC with her husband, a Naval officer and student at the Uniformed Services University of the Health Sciences.
Kory Hasenoehrl (MPP'23)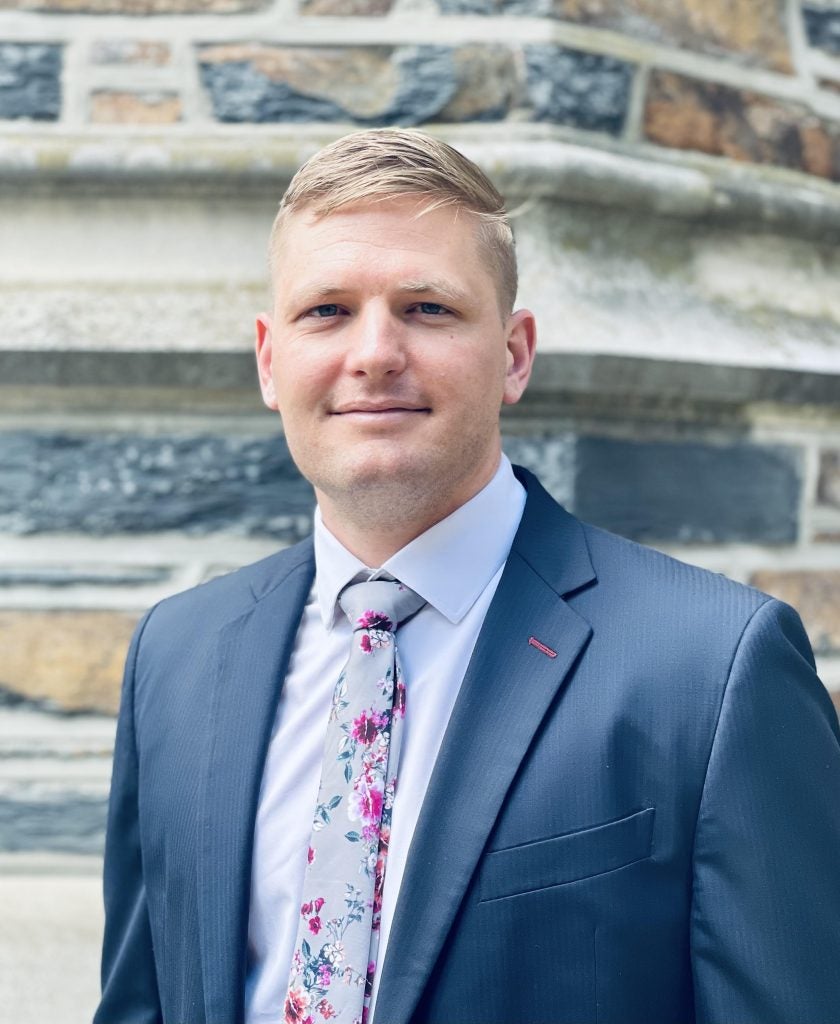 Kory Hasenoehrl (MPP'23) enlisted in the U.S. Marine Corps Reserve after high school and served while attending Embry-Riddle Aeronautical University. He started active duty as an officer in 2012 and has been deployed around the world. Hasenoehrl is now assigned to the Pentagon, in the Office of the Secretary of Defense. He wanted to get a graduate degree, and his new assignment presented the perfect opportunity to do so at a top-ranking school. At McCourt, Hasenoehrl says he'll be "interested in understanding the root causes of problems and figuring out how to structure policy to support effective solutions." He says, "I'm drawn to the pragmatic side of things."
Austin Henderson (MPM'23)
Austin Henderson (MPM'23) joined the ROTC as an undergraduate at James Madison University. After graduation, he commissioned into the army as an infantry officer and served in the Airborne Infantry for four years before joining the Special Forces, stationed in Japan. In his travels, Henderson became fascinated by infrastructure challenges, such as road building and power grids, which led him to apply to McCourt. "I'm excited to join the Georgetown community in DC," he says, "to make connections with people in the public and private sector, and to explore infrastructure development from local municipalities all the way up to the federal level."
Kristen Soderlund (MPP'24)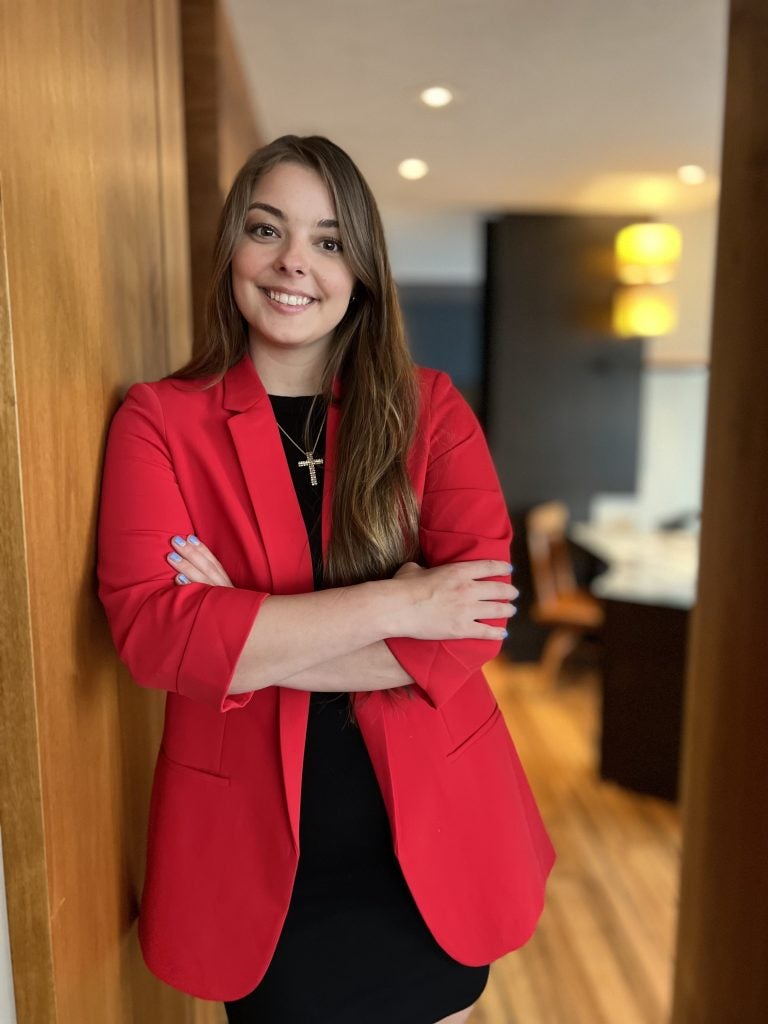 Kristen Soderlund (MPP'24) grew up in North Carolina and joined the Army after high school, where she served as an Information Technologies Specialist in Germany. She returned to the U.S. to attend Texas A&M University. As part of her university's Model United Nations, Soderlund attended a conference in DC, where the keynote speaker was Mo Elleithee, executive director of Georgetown's Institute of Politics and Public Service. His talk inspired her to apply to the McCourt School for her graduate education. "He spoke about how we should remember the people behind the numbers, and to hold truth in the highest regard," she says. "I realized I wanted to be part of that world."
Gabrielle Topacio (MPP'24)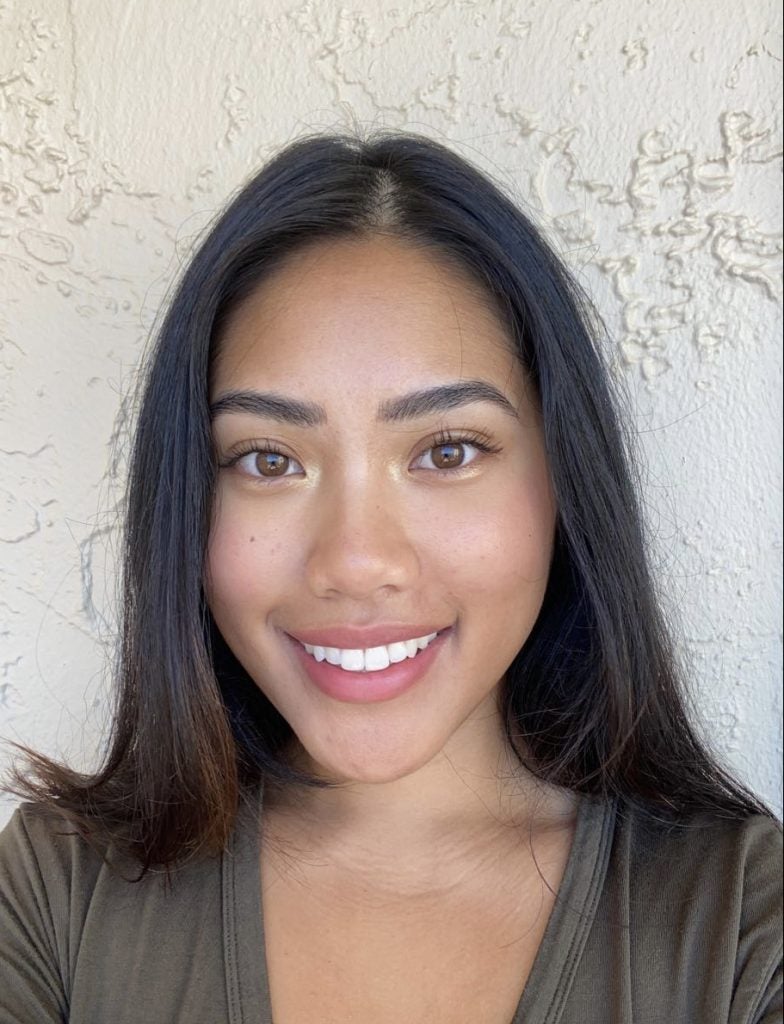 Originally from Las Vegas, Nevada, Gabrielle Topacio (MPP'24) is an active-duty acquisitions officer in the U.S. Space Force. She graduated from the U.S. Air Force Academy, where she was a squadron commander and cheerleader and studied at the French Air Force Academy, L'École de l'Air et de l'Espace. The pandemic inspired a period of reflection for Topacio, helping her recognize the importance of service to others in her career. "The McCourt School will allow me to expand my horizons in the military and beyond," she says.