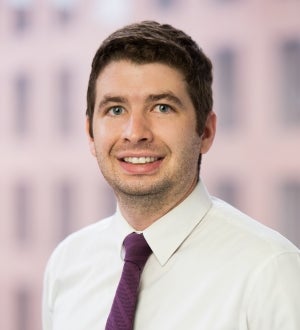 "There's a role for data science in both policy research, to learn more broadly and more rigorously about the world around us, and in governance, to serve people, to really implement quality services," says Engler, who was recently named a Rubenstein Fellow in Governance Studies at the Brookings Institution in D.C., where he's now working on artificial intelligence policy.
As a fellow Engler is exploring questions such as what society might look like and what governance decisions will be made when we have near ubiquitous technology. With everything from doorbells to banking websites using machine learning and automated technology—sometimes without consumers' knowledge—there is a growing area of discovery to determine how we as a society will interact with technology, Engler says.
"I don't think we've started to think that critically about those big questions, and that's what makes the fellowship so interesting is that these are really big, open questions about what we as a society want our relationship with technology to be," he says.
Establishing a Pipeline
Before his appointment at Brookings, Engler served as director and lecturer for the MS in Computational Analysis and Public Policy program at the University of Chicago's Harris School of Public Policy, where he was eager to help build a core of individuals with high-end technical talent who were also interested to work in the public interest.
It's something Engler himself did soon after graduating from Georgetown when he worked for the Urban Institute, a Washington, D.C.-based think tank that focuses on economic and social policy research.
One project that Engler worked on used cloud computing to run a pre-existing tax policy model multiple times in order to examine the effects of the Tax Cuts and Jobs Act of 2017 from several different angles. Before researchers applied cloud computing, the model would be run once and provided more limited analysis.
"The question that we set out to answer, and eventually did implement, is can we use cloud computing to run the model many more times?" Engler says. "And when you do that you can evaluate many different approaches to a tax policy problem—so same model, new technology, some new thinking, and it lets you ask a fundamentally different question."
Early Influence
Engler attributes much of his career trajectory to the McCourt School, especially the school's statistics curriculum and a data visualization class that he took, and later co-taught, with Associate Professor Mark Rom. Engler enjoyed the class so much, that he's taught it himself to graduate students at Georgetown and later at the University of Chicago.
Sensing the future possibility at the intersection of public policy and data science, Engler also helped design the McCourt School's MS in Data Science for Public Policy program—one of only a few in the country. "There's a need for people who understand the broader data science skill set to go have social impact, to go get involved in governance and public policy research," he says. "Georgetown believes that, too, and that's why we have this specialized degree."