Black lives matter. Together with Georgetown University, the Policy Innovation Lab at the university's McCourt School of Public Policy is grieving the murders of George Floyd, Breonna Taylor, Tony McDade, Ahmaud Arbery, and all Black people who have been killed by the state, either on or off camera. We at the Lab recognize our privilege: the Lab is a predominantly White organization in a majority-White academic program at an institution with its own legacy of slavery. In this position, it is our responsibility to advocate and agitate for anti-racism in both ourselves and our academic community. As a community-focused initiative, we will engage with Black leaders and be in service to their work. Since its inception, the Lab's guiding values have been: racial equity, social justice, respect for communities, integrity, humility, and innovation. Today, we will act on those values by sharing the words of our partners. 
The Lab serves as a policy tool, to be used by the people and organizations of D.C. who are working for Wards 7 and 8. In the past five years, we have partnered with residents, activists, and philanthropists, showing up when and where the community has called us to serve. Today, we are sharing our partners' words and solidarity statements. We invite you to read them, sit with them, and support them. Please also consider following the links to our partners' websites, to learn more about their important work in D.C.:
Bread for the City: Racial and economic justice needs to start right here in Washington DC, and begin with the DC government removing its foot of oppression from the necks of its Black and brown residents…We need a budget that treats Black people like their lives matter enough to pay for and build the housing tens of thousands need, that provides cash assistance that really starts to deal with the oppressive income disparity seeming to grow unchecked. We need a budget that calls for the first pledge to end socio-economic apartheid in DC. 
Empower DC: A message to DC politicians making statements against the #GeorgeFloydMurder & police brutality: stand too against the pandemic of poverty, the trauma of displacement & dispossession, the disenfranchisement of elitism & the slow death of racial inequity & institutionalized racism. DC is no model or bastion on racial progress. Black & white elected leaders betray Black residents by continuing policies of exclusion that cause political, economic & physical death. Being displaced from your home because of capitalist greed is every bit as violent. As is being denied quality health care, housing, employment, education & opportunity. You must disrupt systems of power & oppression. Otherwise, your expressions at this time are further betrayal to the people who you represent. Don't talk the talk if you won't walk the walk. #organize. 
Jubilee Housing: There is so much we have to do to uproot systemic racism in our country. We have to recognize it in ourselves and call it out in our friends and family. We must promote equity in our businesses, organizations, and levels of government so that voices long marginalized have the power to affect change…From slavery, to sharecropping, Jim Crow, redlining, and mass incarceration – all the formal and informal ways we discriminate today – controlling where and how people of color live has been a key pillar of racism. In our own city, we know that residents who live in Wards 7 & 8 can expect to live 20 years less than residents living in Wards 2 & 3…Research by Raj Chetty and others show that zip code is the single highest predictor of future success. Housing alone will not end personal and systemic racism, but it is a foundation for justice. Ensuring that all residents are able to live and thrive in DC will go a long way in helping us achieve equity. Together we can rise up, demand justice, and continue this critical work. 
DC Appleseed: We have witnessed the killing of yet another unarmed Black American by police officers, and it has precipitated a nationwide uprising against police brutality – and against the racial inequities that plague this country…Eliminating structural racial inequities will take sustained action and commitment by all of us – nonprofits, government, business, philanthropy, and individual citizens. DC Appleseed is committed to be in this fight for the long haul. Our commitment includes continuing our existing work while continuing to educate ourselves about structural racism and listening to others who are further along that path. 
The Lab is engaging in internal anti-racist work and planning for external action. This is only our first step–we are holding ourselves accountable to our promised action.
1. Current Projects
 Partnering with the Deputy Mayor for Education to enlarge, strengthen, and enact the safe passages project.

Working with 3 WINS DC to provide public health access to underserved communities 

Working in conjunction with DC Appleseed to shed further light on racial inequities in the workforce
2. Current Trainings/Curriculum
Implicit bias training with Safe Places for the Advancement of Community and Equity (SPACEs) 

Human-centered design thinking with a community-centered focus

Qualitative research, active listening, empathetic policymaking
3. Future Commitments
Continue to train a new class of public policy students in the above methods 

Add specific anti-racism training to the curriculum 

Reflect on the role of the Lab in dismantling racism in this moment and the future 

Continue and expand our partnerships with Black-led local grassroots organizations 

Host a McCourt-wide event in order to move the conversation around anti-racism forward, as many students look to become active in policy making and leadership roles

Update partners and stakeholders on these action items as they progress so that we are held accountable to our promises, values, and mission
Finally, we would like to leave you with some artwork that raises Black voices to the forefront of the movement and allows us to think empathetically and as a human community, and not solely as quantitative, academic policymakers, and organizers.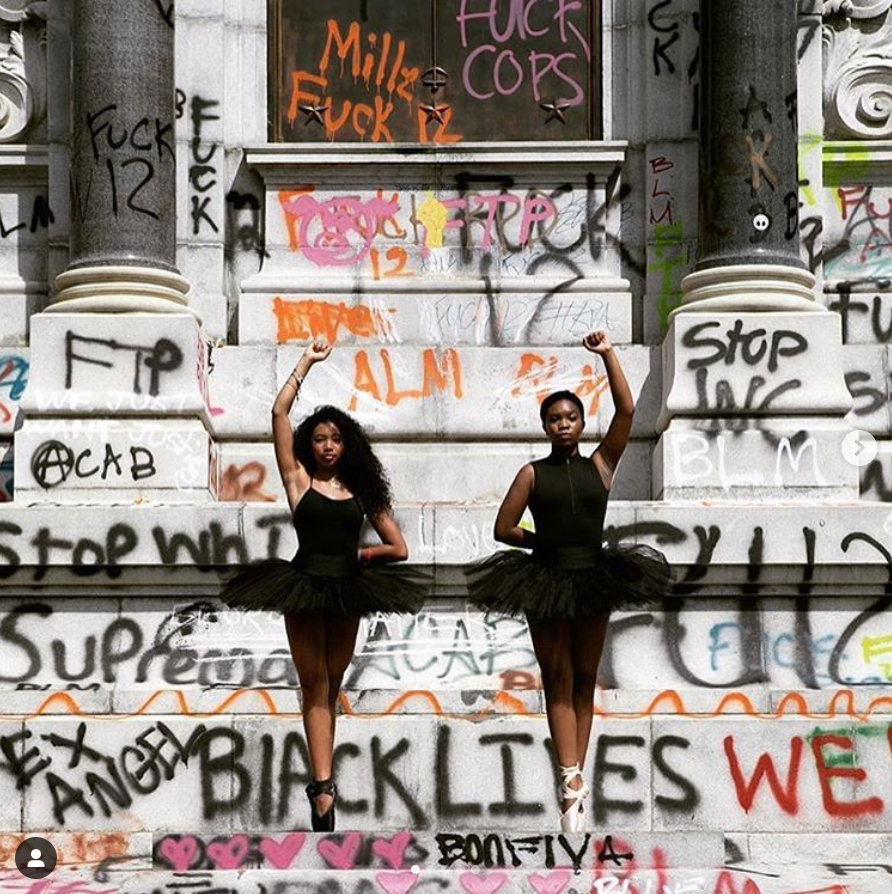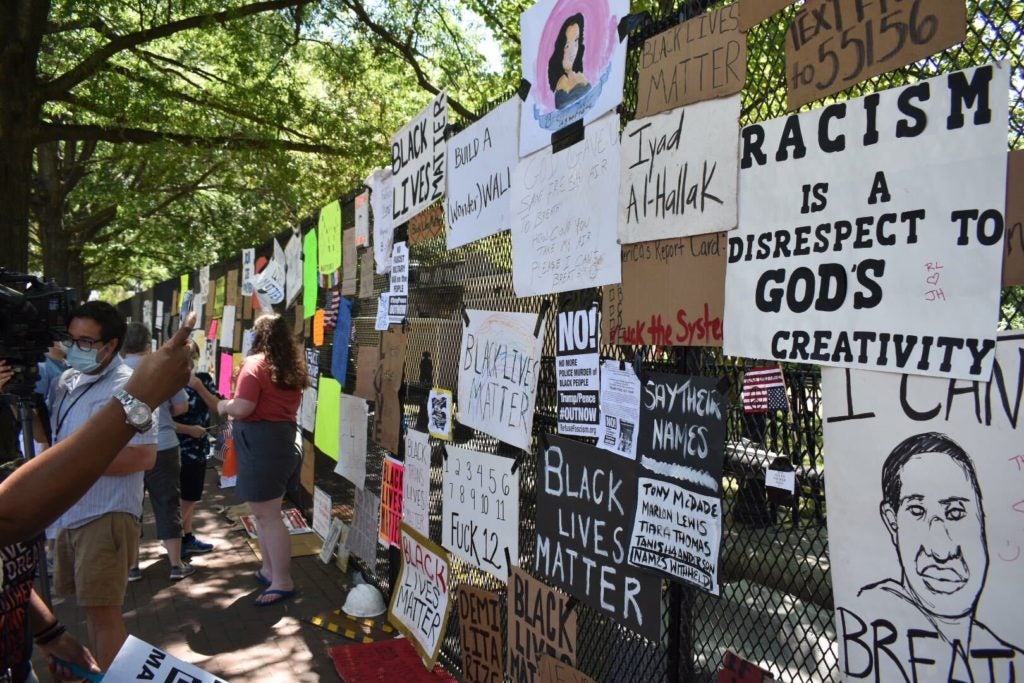 We hope the list of resources below are useful in further educating yourself on the systemic racism running rampant in our country. 
We chose to capitalize White and Black for the reasons enumerated here. If this provoked thoughts, questions, or concerns for you, we welcome your response at Margaret.OBryon@georgetown.edu; ms4542@georgetown.edu; and/or gnc8@georgetown.edu.