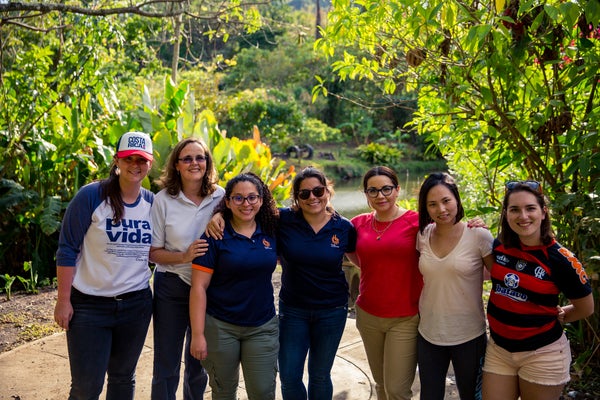 The residency program is designed to give students an opportunity to apply their classroom knowledge to develop context-specific policy recommendations. McCourt Associate Teaching Professor, Simone Bunse, accompanied the students during the week-long trip.
"It's an experience unlike any other – one you'll never get just by sitting in a classroom or reading a textbook on a specific country's context or culture," Sarah said.
Jessica appreciated the opportunity to meet with policy professionals to discuss the feasibility of the students' policy recommendations, including former Costa Rican President Laura Chinchilla and Vice President Kevin Casas.
"These were the people that put their all into doing what is best for the country and its people. You can't help but soak up their passion," she said.
Patricia found value in meeting with leaders from a broad range of institutions.
"I highly recommend students join the course, Global Policy-Costa Rica… You have the opportunity to develop and discuss your own policy recommendations with local actors…" she explained.
Watch a highlights video from this year's global residence program.