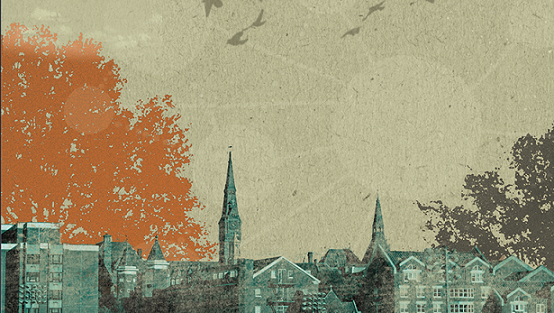 MAY 10, 2018 – Spearheaded by McCourt Professor Sheila Foster, LabGov Georgetown is one of McCourt's latest initiatives. In ever-changing urban contexts worldwide, LabGov explores the idea that social and economic generation in cities can benefit from an "urban commons" framework in which communities and local governments work together and share responsibility for co-managing urban assets and resources.
"LabGov's unique laboratory approach, combined with a focus on high-quality research and analysis, has enabled it to serve as a powerful force for much-needed urban systems change around the world," Foster explained.
A joint Professor of Law and Public Policy, Foster has years of experience studying the impact of public policies and projects that spur innovative approaches to shared urban resources.
"By providing a platform that brings together scholars, practitioners, and experts, LabGov will continue to develop and expand our understanding of the urban commons and how it can be applied and adaptive to different local conditions," she said.
Collaborative city-making
LabGov is also co-host to the Co-Cities Project, a groundbreaking international applied research project under the direction of Foster and her international research partners. The Co-Cities project investigates new forms of collaborative city-making that are leading urban areas towards new forms of participatory urban governance, inclusive economic growth and social innovation.
Last year Foster and a team of researchers were awarded a $1 million grant by the National Science Foundation's Smart and Connected Communities division, to implement the co-city methodology in Harlem, New York City. The grant will support her team's design of a community-owned broadband network to address the digital divide in underserved communities.
Inspired by a legendary changemaker
LabGov's approach to urban commons research is inspired by the ground-breaking work of American political economist Elinor Ostrom, whose research on the commons won her the Nobel Peace Prize in 2009.
Ostrom, who remains the only woman to ever receive a Nobel Peace Prize in Economics, shattered conventional wisdom regarding shared, open-access resources, which was then based on Garrett Hardin's famous Tragedy of the Commons thesis.
The first LabGov was founded in 2011 at LUISS Guido Carli University in Rome by Professor Christian Iaione as an applied research laboratory, but it quickly became internationally renowned for its role in helping to draft and implement the Bologna Regulation on the Urban Commons. After working with Iaione on the Bologna legislation and the Co-City project there, Foster brought LabGov to the U.S.in 2015 while on the faculty at Fordham University. She is thrilled to bring it to Georgetown where it is very well aligned with Georgetown's nascent Global Cities Initiative.
Due in part to the success and acclaim of the Bologna Regulation, other LabGovs have begun to emerge around the globe, from Costa Rica, to São Paulo, to New York and beyond. LabGov Georgetown is one of the newest LabGov's to emerge and remains in close partnership with the founding and original LabGov Italy.