Shaping The Policy Conversation

In addition to cutting-edge technical research, the Massive Data Institute seeks to impact the policy conversation through partnerships with government and research projects focused on the most pressing public policy issues.
Policy-Focused Research
Forced Migration
This interdisciplinary research project develops algorithms, methodologies, models, and tools to help policy makers better understand potential forced migration. Specifically, this project explores how the use of 'big data' can inform the development of near real-time models for forced displacement decision-making. Click on this project's website for more information.
The #Metoo Movement
MDI is developing a toolkit and visual analytic portal that generates descriptives about the online conversation. This project is the first large-scale effort to characterize the first year of the movement by building an analytic engine that combines outputs from different inference algorithms to understand the population and conversation taking place. These types of platforms and tools are necessary for a collective understanding of sexual assault, for reducing our collective tolerance for it, and for developing evidence that can be used to impact public policy.

Data Linkage
MDI is helping states link their administrative data from various governmental agencies to enhance operational efficiency, promote research, analyze social programs, benchmark populations, and develop timely budgets. This kind of capacity-building within the states is important for generating the data needed to answer public policy questions accurately and efficiently.

Government Partnerships and Data
From analyzing housing inspection data to campaign finance reform efforts in Seattle, MDI-affiliated scholars are partnering with government agencies and making use of newly available data to improve policy and governance.

If you're interested in working with MDI scholars, please contact us.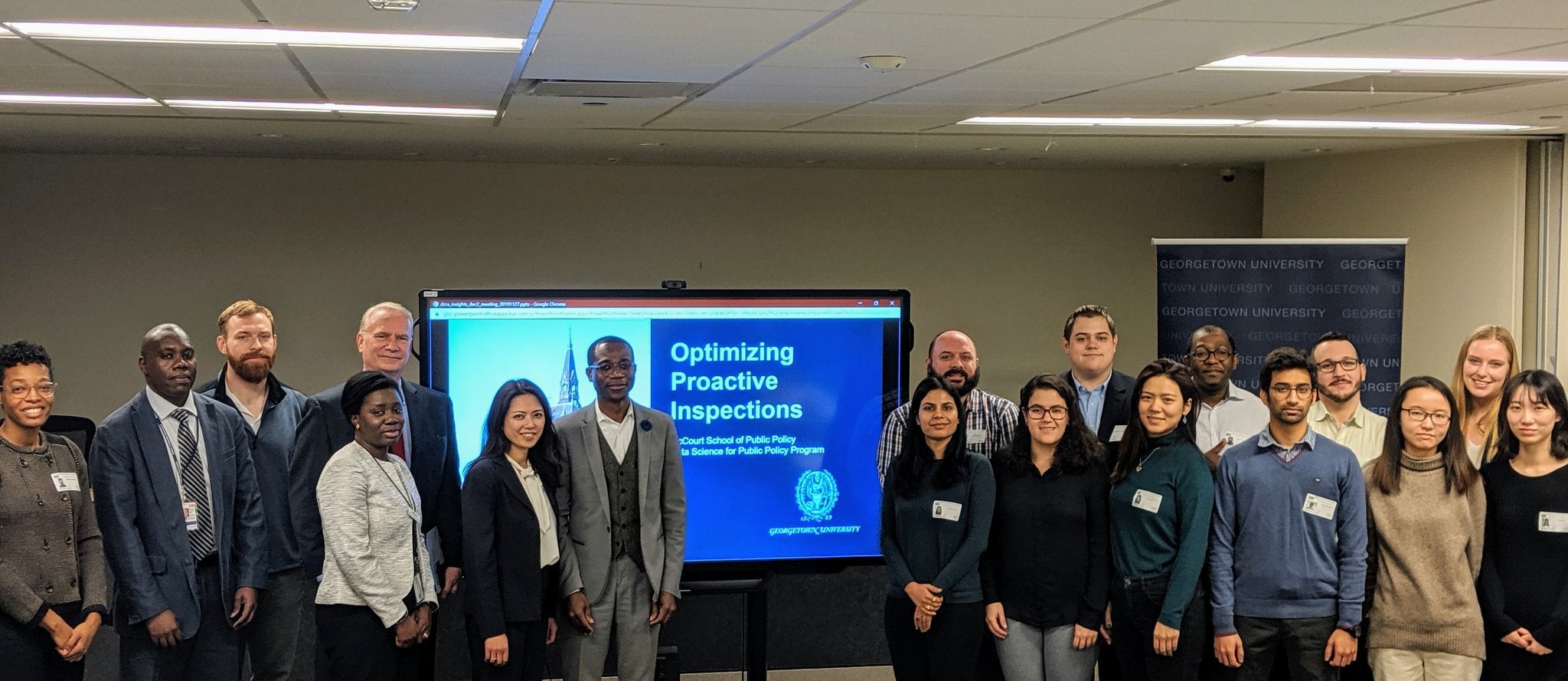 Above: McCourt Prof. NaLette Brodnax and students present research to the DC Department of Consumer and Regulatory Affairs on proactive housing inspections.