ADRI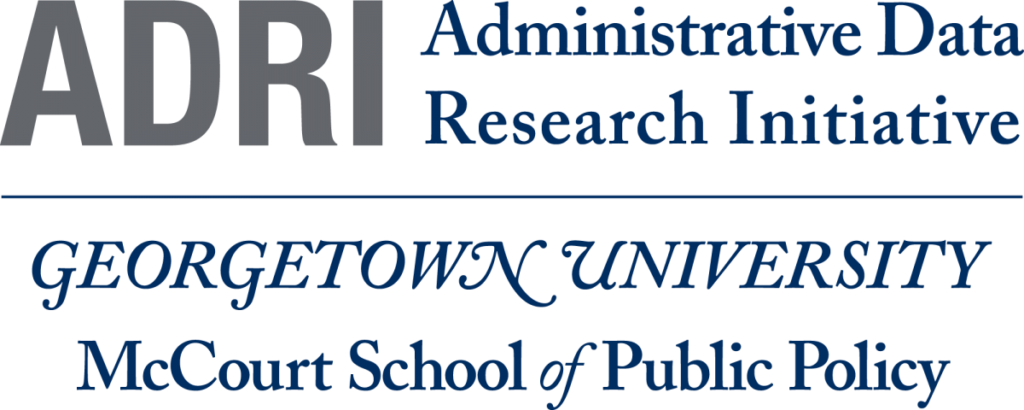 About ADRI
The Administrative Data Research Initiative (ADRI) is enabling the research community to answer new questions about families and communities involving health, housing, employment, and education data. ADRI aims to support secure and responsible access to administrative data that have been collected by government agencies and companies by addressing obstacles often encountered by researchers. Many projects struggle negotiating agreements, accessing appropriate data, and conducting analyses without sacrificing security or privacy. ADRI is activating networks that span the social, health, data science, and computer science fields to address these issues. ADRI promotes standards, best practices, and fosters community among data intermediaries, data owners, and researchers. We are building the network of government officials and analysts, peer organizations, policy think tanks, advocacy groups, and Hill staffers to develop directories of projects and centers, and inventories of data resources and tools.
Contact: Amy O'Hara, Director (RDC) and Research Professor (MDI)
Back to Top
Current Projects
Data Use Agreements
Clear and thorough data use agreements (DUA) are critical for responsible access to restricted data. DUAs articulate acceptable uses, linkages, and scope for analyses. We provide a directory of guides, checklists, and tools that support DUA development, and offer links to templates that have been used in government, academic, and non-profit data sharing arrangements.
Researchers from the Meadows Mental Health Policy Institute, Georgetown University, and Stanford University explored the feasibility and desirability of building a data sharing agreement repository, funded by Arnold Ventures. This summary describes their findings and recommended next steps.
Guidelines and Standards
Administrative data were not collected for research purposes. They typically lack documentation, and data quality is difficult to assess. An ADRF Network working group sought data quality best practices and standards used in other domains to inform intermediaries and analysts. We host links to those resources and extend the work by identifying tools and training to help data owners and data users understand what they are working with.
Data Intermediaries
Data intermediaries are organizations that facilitate administrative data sharing for research. Some intermediaries aggregate, transform, maintain, and provision data for qualified users. These data intermediaries may focus on a particular type of data or data in a particular domain. Other intermediaries focus on enabling data use, supporting policy development and privacy protections on outputs. ADRI promotes technical approaches to data management with the intermediaries to increase trust, including public facing demonstrations and academic/industry oriented challenges. We are developing norms and standards for established data intermediaries.
Back to Top