Master of Science in Data Science for Public Policy
Use Data-Driven Insights to Shape Impactful Policy.
Advance Your Career in Public Policy
You are data savvy and want to use it to solve social problems. At Georgetown University's McCourt School of Public Policy, we believe that data science is more than algorithms and numbers — it's about problem-solving. Our Master of Science in Data Science for Public Policy merges innovative computing and statistical techniques with a passion for making a difference. Studying in the city where global and U.S. policy is made, you'll gain high-demand quantitative skills and a deeper understanding of the policy world and the role data can play in shaping positive change.

Designated STEM-Eligible

Merit-based
Scholarships Available

Full-Time Program with Two Years to Complete

Required internship
Application Deadlines
December 1
Early Action Deadline
Apply by this date for increased
opportunity for scholarships
and early notification.
January 15
Priority Deadline
Apply by this date for increased
opportunity for scholarships.
March 1
Final Deadline
This is the final application
deadline for Fall 2024 start.
Curriculum that Integrates Theory and Applied Skills
The 39-credit program curriculum combines the historic strengths of McCourt's public policy analysis with cutting-edge data science skills. Core courses in quantitative social science and civic data science are paired with a strong foundation in public policy, complemented by courses in ethics and law and communications. You'll be able to further customize your studies with a selection of elective courses across a variety of public policy and data science topics. 
Learning does not just happen in the classroom but extends out into the real world. As a McCourt student, you'll benefit from internships, experiential learning through your capstone project and assistance with job placements with leading private companies, think tanks, nonprofits and government agencies. Our network includes the U.S. Government Accountability Office, U.S. Department of Health and Human Services, the World Bank, International Monetary Fund, FiscalNote, the United Nations, Tencent, the Census Bureau, the Urban Institute, American Institute of Research, the Mitre Corporation, Deloitte, Amazon, the Rand Corporation, Spotify, Lyft, EA Sports, CBO, New America, Blue Labs and Nike, among others.
You'll also benefit from McCourt's Foundational Skill Set, a set of core competencies that are included in all McCourt programs. As a McCourt Grad, you'll graduate with essential skills in collaboration, critical thinking, economic analysis, engaging with bias, ethical leadership and management, evaluation, policy analysis, political analysis, quantitative reasoning and strategic communication.

Faculty Who Practice What They Teach
Program Director Dr. Michael Bailey leads a faculty team of scholars and policy experts who are dedicated to helping you succeed both inside and outside the classroom. Our DC location provides access to faculty who are Capitol Hill decision-makers, legislative authorities and policy wonks. They combine real-world experience with theory and knowledge to provide a comprehensive education. Meet two members of our experienced faculty team: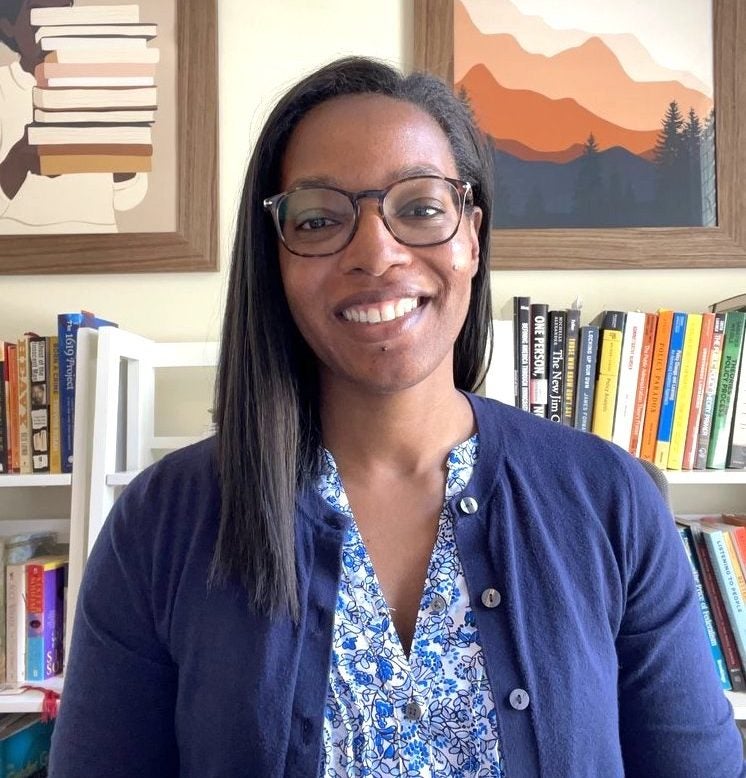 NaLette Brodnax, Ph.D.
Assistant Professor
Prof. Brodnax specializes in data science, randomized experiments, cost-benefit analysis, program evaluation and econometrics, with a passion for using data to improve services. Before joining Georgetown, she worked with the Institute for Quantitative Social Science at Harvard University and Eli Lily Corporation.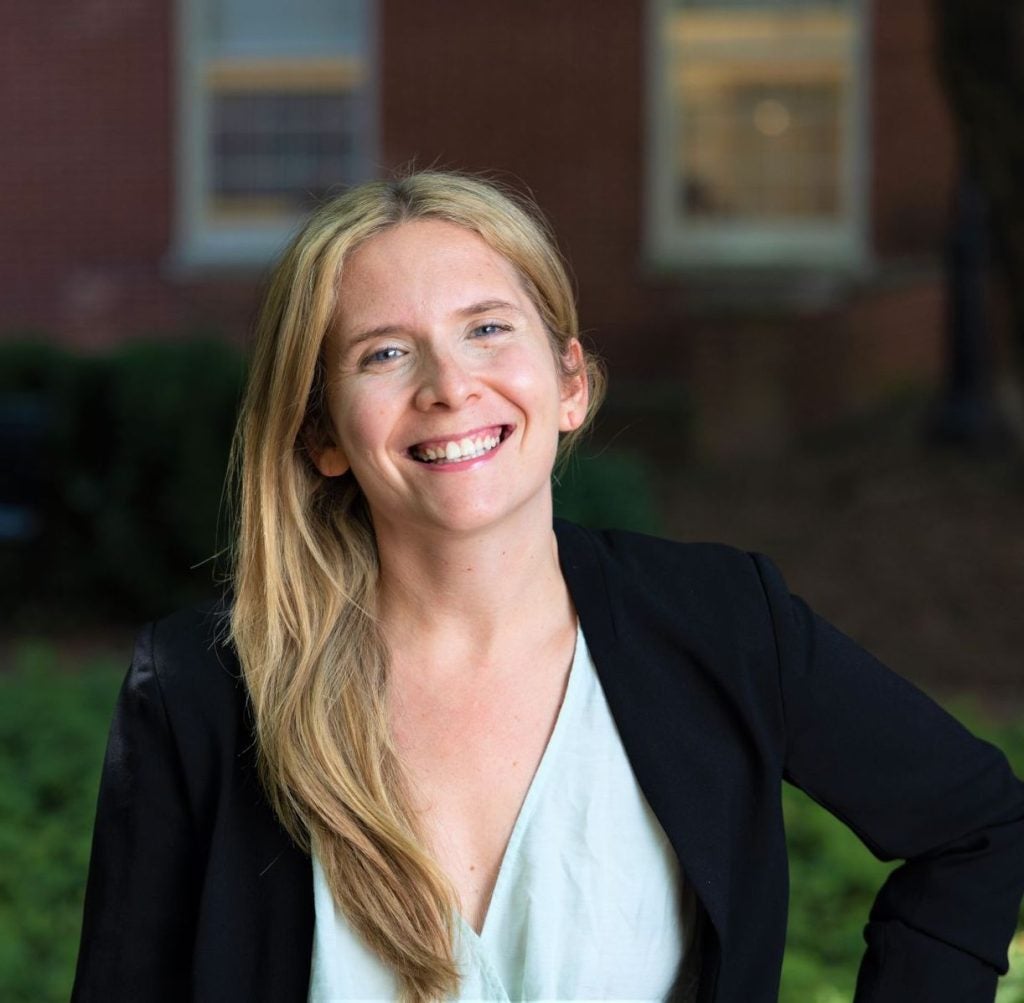 Rebecca Johnson, Ph.D.
Assistant Professor
Prof. Johnson's research focuses on how underfunded K-12 districts navigate three forces: legal mandates about prioritization of students, fiscal realities and family advocacy. She is also a faculty affiliate of the Massive Data Institute and an academic affiliate with the federal Office of Evaluation Sciences.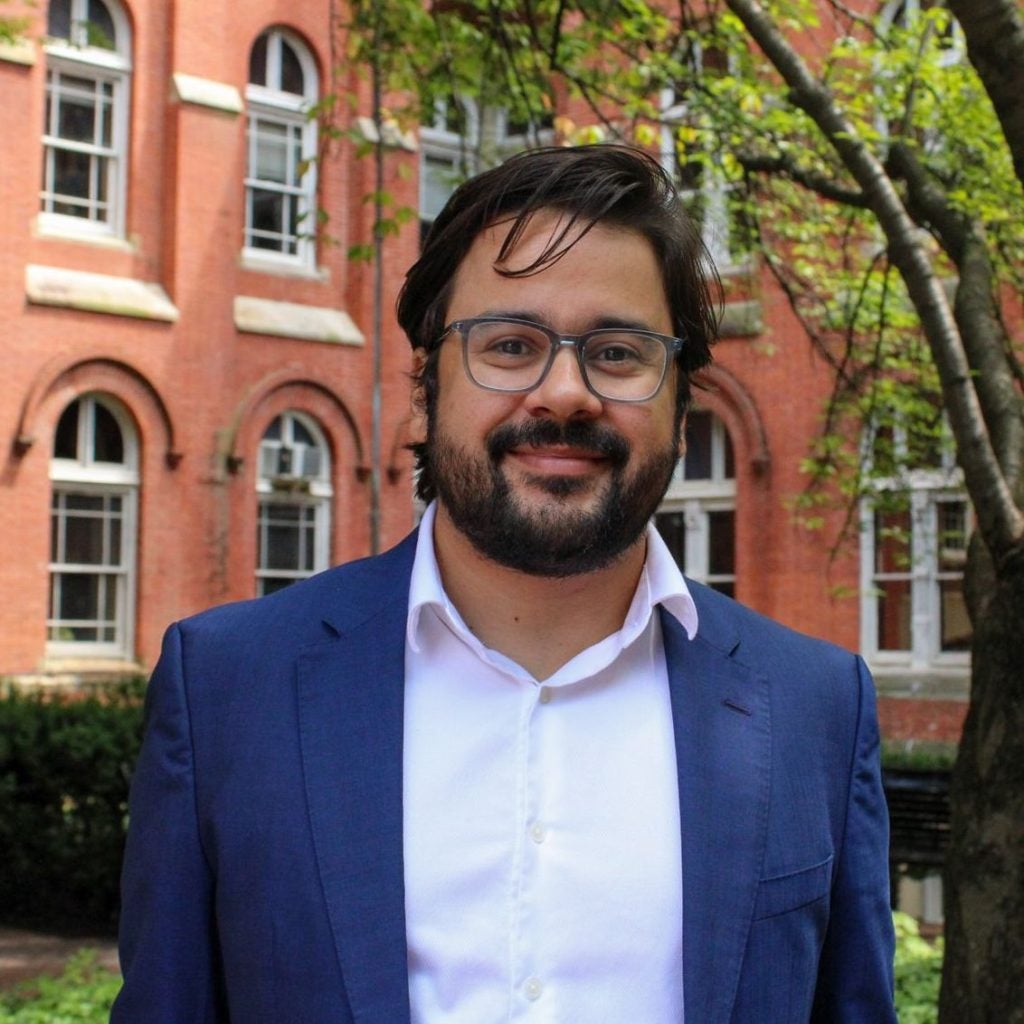 Tiago Ventura, Ph.D.
Assistant Professor
Prof. Ventura is a computational social scientist exploring political communication and political behavior. His work in political communication focuses on content activation, news sharing, misinformation and polarization on social media. Before joining Georgetown, he worked as a researcher at Twitter.
What Makes McCourt Unique
At Georgetown University, you'll join a community of passionate scholars and practitioners making a difference through policy. Our location in Washington, DC, will provide you with access to research opportunities and events around the city, giving you the chance to engage with policymakers and thought leaders. With a world of opportunities at your fingertips, there's no better place to launch your career in public policy.
Community is also at the core of everything we do at Georgetown. As a grad student, you'll become part of our close-knit group of students and faculty who share your passion for public policy. You'll have the opportunity to join one of our 20+ student organizations, where you can meet other students who share your policy interests and get involved in projects that make a difference locally and internationally.

Putting Your Knowledge Into Practice
Upon graduation, you'll be prepared to think critically and creatively about complex policy challenges by finding evidence-based solutions. No matter where you choose to apply your skills, we're confident our program will give the tools and expertise you need to make a meaningful difference.
Within six months of completing their degrees, 95% of 2022 graduates were employed or had secured job offers.
Among Employed 2022 Graduates
30% of 2022 graduates were employed in the public sector
40% of 2022 graduates were in non-profit sector
24% of 2022 graduates were in the private sector
6% of 2022 graduates were seeking employment in other sectors
Job Titles for 2022 Graduates
AWS
Booz Allen Hamilton
Bose Corporation
The Freedom Initiative
General Services Administration
Kaiser Permanente
Westat-Insight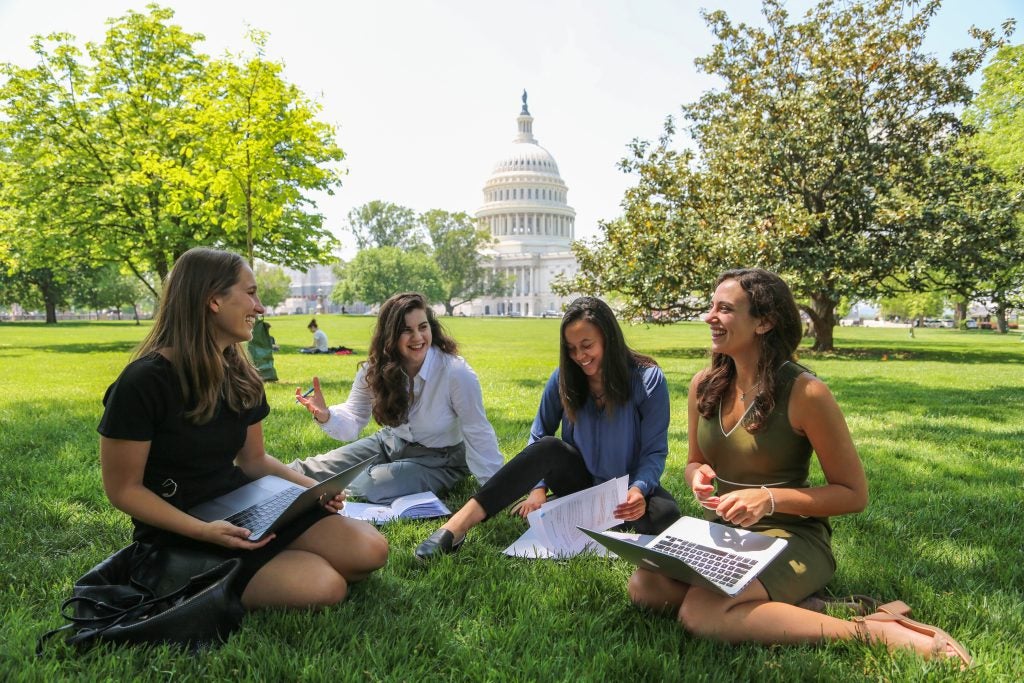 Request More Information
The need for policy makers who can use data to drive change is ever growing. Join us in the Master of Science in Data Science for Public Policy and hone your skills to expertly apply data science to policy making.
Thank you for your interest in our program. Please complete this form and we'll contact you with more information.